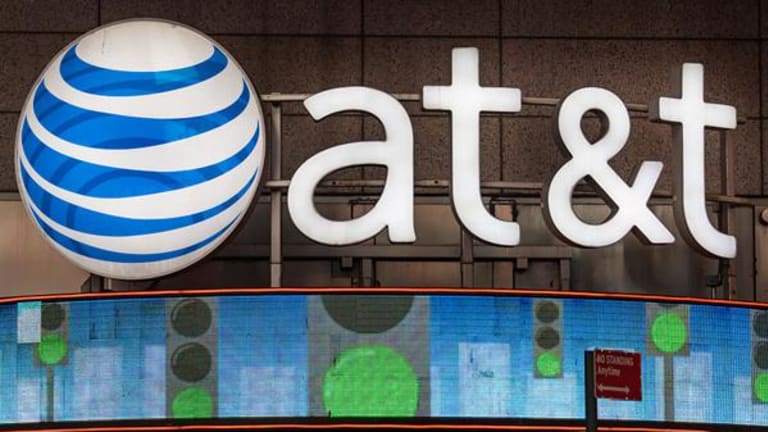 Publish date:
AT&T's DirecTV Now Is a Big Bundle When Consumers Want Skinny
AT&T CEO Randall Stephenson had little choice but to offer customers an online version of DirecTV, but do viewers really want the traditional TV bundle online?
AT&T CEO Randall Stephenson had little choice but to offer customers an online version of DirecTV, but do viewers really want the traditional TV bundle online?
At the dawn of the skinny bundle, AT&T (T) - Get Report is looking to go big.
The Dallas all-everything telecom provider surprised media watchers this week when CEO Randall Stephenson followed up his company's stunning $85.4 billion merger agreement with Time Warner (TWX) to reveal that DirecTV Now, its soon-to-launch streaming platform, will offer 100 channels for $35 per month. Stephenson further piqued investor and consumer interest when he said the service would allow customers to pick their channels, the so-called "a la carte" pricing that the pay-TV industry has refused to grant frustrated consumers for years.
Just exactly how this will work will become clearer next month when the service goes live.
Yet DirecTV Now, a virtual online replica from one of the country's largest pay-TV operators, comes as cable and satellite TV subscriptions are falling. Total households with pay-TV are down to 95.8 million, compared with 98.9 million two years ago, according to media analyst group MoffettNathanson. AT&T has been fast losing subscribers to its landline U-Verse pay-TV service, though Stephenson said the company's video customer base will be net positive for 2016 as a result of gains at its DirecTV satellite business.
But the trend in pay-TV is downward, the result of customers having a slew of entertainment and news choices after decades of paying well over $100 per month for a bloated bundle of more 150 channels -- of which the average customer watches less than 15. Consumer habits aren't just changing, they've changed.
Rather than watching whatever a network executive deemed compelling, anyone with an Internet connection and a bit of time can become their own content aggregator. Facebook (FB) - Get Report and Snapchat deliver 20 billion video views per day, four times higher than a year ago, much of it user generated.
AT&T and Time Warner "perceive safety in mass, offering lots of channels," Jon Klein, founder of Tapp Media and former president of CNN, said from Los Angeles. "The thing is, consumers are going in the complete opposite way. It's not as though AT&T and Time Warner are going to die, it's that they don't have a natural advantage in this environment. The audience has the advantages."
DirecTV Now, something of an online replica of AT&T's satellite offering, will face more competition than its analog ever had on land. There's the genuinely skinny bundle of Dish Network's (DISH) - Get Report  SlingTV, which charges $20 a month for 30 channels and $25 a month for 44 channels. In the less than two years since it was launched, SlingTV has attracted more than 1 million subscribers, according to a study by Dallas market research and consulting company Parks Associates. 
And while Sony's (SNE) - Get Report PlayStation Vue is a much larger offering mixed with video games, consumers eager for alternatives to the traditional 150-plus-channel pay-TV bundle will have additional options from Hulu and Alphabet's (GOOGL) - Get Report Google, which is prepping a service called Unplugged.
"You can't divorce the cord-cutting behavior from the unhealthy relationship that the major cable TV providers have mostly had for years and years with their subscribers," said Steve Beck, founder and CEO of New York consulting firm cg42. "The problem is that these bundles are a too-little-too-late solution. Once the consumer has gotten to the place where they're out, it's not like they're going to say they want cable TV but online."
The impact of cord-cutting on telecom providers such as AT&T can't be overstated. On average, cord cutters' annual savings is $1,248, according to an October cg42 study, which forecasts that over the next 12 months, some 800,000 U.S. consumers will end their pay-TV contracts, resulting in $998 million of lost revenue for pay-TV providers like AT&T. No wonder then that Stephenson was panning to roll out DirecTV regardless of the Time Warner deal.
But a 100-channel online TV bundle will have lots of competition. Consumers, said Brett Sappington, senior research director at Parks Associates, are growing more comfortable with getting a subscription to online streaming services. Netflix (NFLX) - Get Report and Amazon (AMZN) - Get Report Prime Video lead the pack but video platforms from WWE and MLB have more than 1.5 million subscribers while focused services such as CBS's (CBS) - Get Report CBS All Access and Showtime Anytime have exceeded 1 million. 
"We are seeing continued growth for these new over-the-top services," Sappington said, using the industry term for Internet streaming platforms. "And the number of new services taken per household is increasing dramatically. Consumers are churning through the small ones and picking out the ones they like best."
For AT&T, the target population is the more than 20 million U.S. households without a pay-TV contract. Acquiring Time Warner is all about owning television shows and movies that people want to see, potentially improving the economics of a service like DirecTV Now.
Stephenson's bet on DirecTV Now has everything to do with trying to pivot away from landline cable TV and wireless service, both of which are losing customers. But the question he'll have to grapple with in 2017 is what sized TV-bundle consumers want.
"The behemoths have to do something about these massive changes that have occurred in just the past 12 to 18 months," Klein added. "DirecTV Now makes sense, but it's taking place within a much larger context of radically changing consumer behaviors, and that behavior will continue to grow exponentially for the next year while AT&T is waiting for regulatory approvals."
Facebook and Google areholdings in Jim Cramer'sAction Alerts PLUS Charitable Trust Portfolio. Want to be alerted before Cramer buys or sells FB or GOOGL? Learn more now.