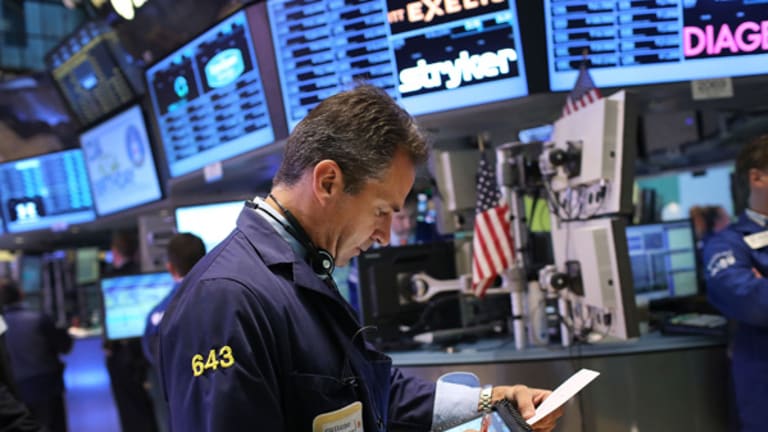 As This Above-Average Bull Market Turns Four
Considering the dominant mindset around its birth in March 2009, this current bull market is noteworthy.
NEW YORK (TheStreet) -- Twenty-three percent.
That's the average annualized return of the
S&P 500
during the bull market that turns four this weekend (not including dividends). By that measure, the current ranks as the fifth strongest bull market since the S&P's 1926 inception.
The preceding 12 bull markets' average annualized returns were about 21% and median is 20% -- suggesting the current bull's returns, while above average and median, aren't very far detached from those seen in the past.
Perhaps a somewhat above-average run in this bull market's first four years isn't surprising. But if you consider the dominant mindset around its birth in March 2009, it's perhaps more noteworthy.
In the early days, it was easy to see why some would miss the upside. Most commentary wasn't encouraging -- more common were prognostications of a death of risk taking; how much
; that the economy had yet to turn --
. The death of equities,
.
Others figured future returns could not possibly match the
-- a new era of lower returns and huge volatility lay ahead for stocks.
Given this backdrop, perhaps it's unsurprising many investors either exited stocks or didn't buy in -- frozen by fear. (And by the way, this is typically how an early bull market progresses.)
But in addition, the relationship between stocks and some heavily watched economic indicators has also been historically typical. Stocks are generally considered to be a leading indicator of economic activity -- meaning, big shifts (like bull to bear or bear to bull) tend to happen before the real economy shows sign of the shift.
The bear market preceding the current bull bottomed roughly three months before the end of the U.S. recession, as dated by the National Bureau of Economic Research. Unemployment, typically a late lagging indicator, has been late lagging. (Source of a great deal of frustration and pain for individuals affected, no doubt, but not unusual historically.) Those waiting for data to
the move higher could easily have missed much of -- if not all of -- the gains.
Again, a bull market starting before the economy bottoms is historically the norm, not the exception. But this can help put current sentiment in more context. Today, there's a small-but-growing chorus of skeptical pundits who figure the current bull market is somehow disconnected from fundamentals --
higher spurred by the
Federal Reserve's
supposedly "easy money" policy.
Never mind that QE's easy money is mostly sitting back on deposit at the Fed. Or that calendar year earnings have slightly more than doubled from their estimated trough in May 2009 to the present. Or the S&P 500's 12-month forward price-to-earnings ratio of 13.4, lower than the last decade's average. Simply, if easy money is artificially inflating stocks, why do prices seem to be so in line with fundamentals?
Thus far, participating in the full power of the four-year old bull certainly hasn't been easy. There have been periods of volatility, sharp corrections like 2010's or 2011's and oodles of fear-inducing headlines. Chances are there will be more during this bull market.
Perhaps this bull market has been even harder than most for many investors -- volatility, as measured by the frequency of daily swings exceeding plus or minus 1%, has been above average. Hence, one could argue it's taken above-average discipline to reap this bull's above-average reward.
This article was written by an independent contributor, separate from TheStreet's regular news coverage.