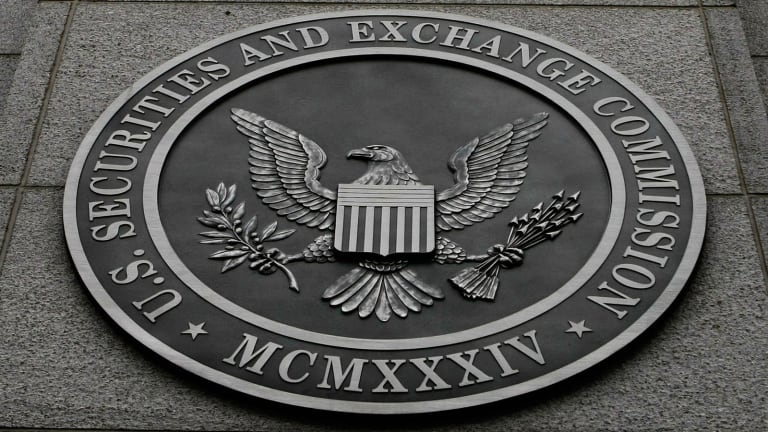 Arthur Levitt, Former SEC Chief, Blasts Lawmakers Who Attack Regulators
A former SEC chairman says he can remember no time in history when securities regulation was under so much attack. Regulation is out of fashion, he says.
SAN JUAN, Puerto Rico ( TheStreet) -- Former Securities and Exchange Commissionchairman Arthur Levitt blasted Washington politicians in a speech to securities regulators Monday, saying they were "too busy raising funds" to recognize the importance of the work of securities regulators.
"When was the last time you saw the Financial Services Committee stand up for investor initiatives?" he asked an audience at the annual meeting of the North American Securities Administrators Association, a network of state regulators. He said he could recall no other time in history when securities regulation "was more under attack."
Levitt, who was chairman of the SEC from 1993 to 2001, said that the work of regulators "is being held to more scrutiny than I think is deserving in Washington" because members of Congress don't see regulations as critical. Congress's Financial Services Committee "is intended to be an oversight committee to protect investors," he said, "but it's become anything but."
Instead, it has become "an agent of corporate sponsors of Congress and an enemy of the SEC," he said.
A spokesman for the Committee couldn't immediately be reached.
Levitt also had harsh words for the Jumpstart Our Business Startups, or JOBS Act, legislation passed in 2012 that eased regulations with the intention of helping small businesses raise money. The new law "gutted protections of the investing public" in the name of supporting an ill-defined goal of competitiveness, he said.
"Where is it written that every company must become a public company?" he asked. Levitt said that the capital markets already had a system in place that effectively weeded out weaker operations as they pursued increasing amounts of financing. "The regulatory framework around raising capital is in a sense a proving ground," he said, adding that the JOBS Act lowered standards and sent the wrong message to the investing public.
When lawmakers lowered the requirements for young companies, it "cheapened the process," said Levitt.
Levitt said he was "inalterably opposed" to a proposal to create a special stock exchange for small companies with market capitalizations of $250 million and less. The American Stock Exchange launched what Levitt considers a similar effort in 1992, branding it the Emerging Company Marketplace. It closed three years later amid a flurry of scandals about the companies it listed.
"Today, regulation is out of fashion," said Levitt. "Sadly, it will come back" after investors are burned badly enough to get lawmakers' attention again.