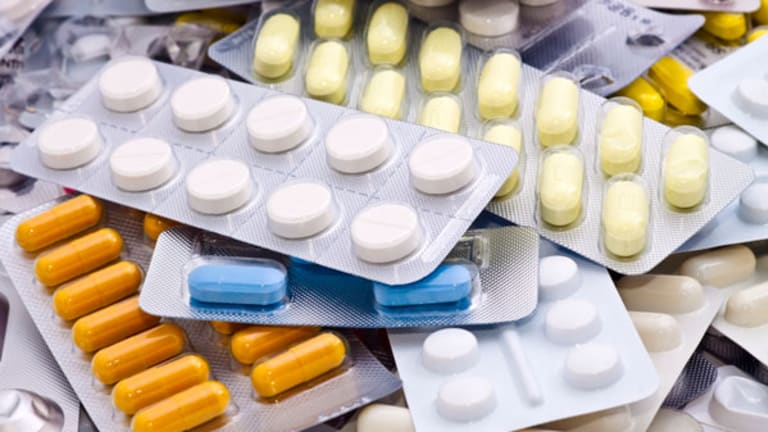 Ariad Pharmaceuticals Catches Fire
With a price target boost and the relaunching of its leukemia drug, this oncology company is soaring.
NEW YORK (TheStreet) -- Shares of Ariad Pharmaceuticals ARIA continue to move higher Monday morning following Friday's decision by the U.S. Food and Drug Administration to reinstate the company's leukemia drug Iclusig to the market, albeit for a much smaller population of patients.
Ariad shares are up 7% to $6.90 in Monday pre-market trading. The stock closed Friday up 16%.
Stifel Financial raised its price target for Ariad shares to $10 from $7 on Friday. Stifel projects Iclusig sales of $125 million in 2014. 
RBC Capital raised its Ariad price target to $8 from $4. Here's what the RBC analyst wrote Monday:

The earlier-than-consensus return of Iclusig rejuvenates the stock and removes the binary risk of no-return at all, so our DCF moves to $8/share now. However, with a narrower label, we think that is a reasonable fair value for now at $1.6B mkt cap or 5x sales on a peak $200- 300M+ drug in part because visibility is still a bit low on those sales, in our view. Also, we expect the price to be closer to $125K+ vs. prior $115k and very unlikely that they take a very steep price increase (in contrast to the standard for smaller "orphan" patient populations) due to plans to move into broader indications long-term and because they want utilization in second- and third-line patients, not just T315i.
Ariad is now allowed to market Iclusig to chronic myeloid leukemia patients who have the T315i mutation. The company estimates there are approximately 1,300 such patients in the U.S. The FDA also required Ariad to to include new warnings about potential blood clots and the risk of heart failure to the drug's label. Ariad expects to resume marketing Iclusig by mid-January 2014.
As the one-year price chart below illustrates, once the FDA pulled the plug on Ariad's marketing of Iclusig the share price fell like an anvil from the top of a tall building. With the good tidings on Friday there's renewed hope that investors can make money on the stock barring no more bad news or regulatory surprises.

ARIA data by YCharts
[Read: 10 Gifts for the Difficult-to-Please]
At the time of publication the author had no positions in any of the companies mentioned in this article.

This article was written by an independent contributor, separate from TheStreet's regular news coverage.
Marc Courtenay is the founder and owner of Advanced Investor Technologies, LLC, as well as the publisher and editor of www.ChecktheMarkets.com.
Courtenay holds a Master's of Science degree in Psychology from California Polytechnic State University, and is a former senior vice-president of Investments for two major brokerage firms. He's been a fiercely independent investment "investigator" and a consulting contributor to the investment publishing world for over 30 years. In addition to his role as an investment publisher and analyst, he serves as a marketing consultant to the investment media industries.
In his role as a financial writer and editor, he specializes in unique investment strategies, growth with income stocks, overlooked investment themes, tax-advantaged themes, risk management, technologies to capture gains and reduce losses, real estate related opportunities,effective wealth preservation techniques, and the use of ETFs for diversification and asset allocation. He also follows and frequently writes about technology, health sciences, energy and resource companies. Because of his training and background in Clinical Counseling and Psychology, he enjoys writing about investor behavior, the herd mentality, how to turn investment mistakes into investment breakthroughs and the stock market's behavioral trends and patterns.