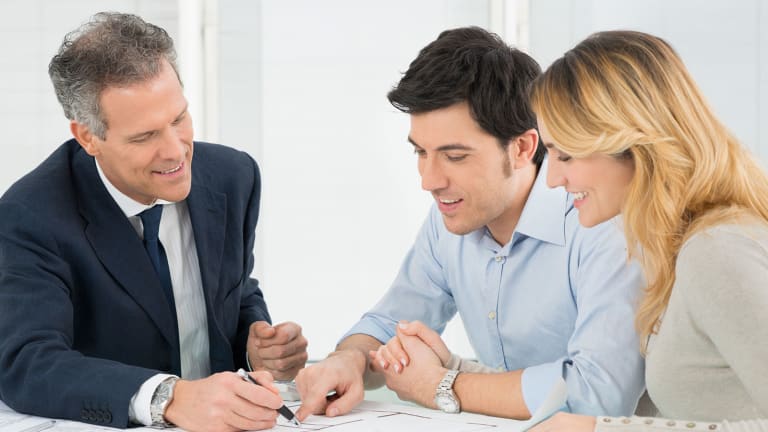 Are Millennials Quietly Embracing Traditional Financial Advisers?
Surprising numbers of Millennials -- almost half of the wealthy -- say they want to work with financial advisers.
Editors' pick: Originally published May 20.
The accepted belief is that Millennials - a generation brought up surrounded by computers - have thrown in their lot with robo-advisers and are shunning traditional financial advisers. As probable as that sounds, it just may be wrong.
Research is emerging that suggests at least a subset of Millennials now are actively building relationships with traditional advisers. That's what Phoenix Marketing International said in a new report that focused on what it calls Active Wealth Millennials, a cohort it defines as those highly engaged in financial management, affluent (with a minimum $100,000 in investable assets), and committed to making sure their "money is in motion" (meaning they have made at minimum three investments in the past six months).
As for the Active Wealth Millennials, this cohort numbers 990,000 households, per Phoenix Marketing. Of this demographic, which has an average age of 31, some 48% indicate they want to use financial advisers "selectively" to address specific investment needs.
"This news is good for the adviser community," said David Thompson, a Phoenix Marketing researcher.
Hold the applause, however. That's because the same research found that a whopping 82% of these Millennials want to be involved in day-to-day management of their own finances. Are those numbers contradictory? Can Millennials take charge of their finances and also lean on an adviser?
Maybe that's exactly what many want, said Lena Haas, a senior vice president at E-Trade, who added that E-Trade's research shows a majority of Millennials want what Haas called a "hybrid model." Millennials, Haas added, did not invent the hybrid model, but their preference for it is "more pronounced."
She elaborated: "What we see is that Millennials don't choose online vs. human advice; they don't see it in a binary way. They are eager to ask for help, and they want both online tools and support from a human being."
Older Millennials - generally wealthier - are often more desirous of a hybrid model, said Haas, who said they are dealing with a lot of "firsts": "first marriage, first child, first home purchase," and they are therefore time constrained.
Wealthier Millennials also - in many cases - want more sophisticated investments, and as they explore a universe beyond starter investments like exchange traded funds, they may seek out expert advice, said Haas.
Data from Capital One echoes that insight. Per Capital One: "Younger investors want a relationship with a trusted adviser, particularly when making complex financial decisions. For example, when there are market fluctuations, Millennial investors overwhelmingly would prefer to receive advice from an adviser than a website or app (77% vs. 21%)."
As for which Millennials are most likely to work with an adviser, anecdotal evidence suggests that if a Millennial's parents used a financial adviser, so will he. "I have found that when affluent Millennials have older family members -- i.e. parents -- that have entrusted assets to financial advisers, they are much more likely to also enlist the services of an adviser themselves," said Jake Loescher, a certified financial planner with Savant Capital Management in Rockford, Ill.
Other advisers said similar.
Thompson also said that many firms are staffing up with Millennial hires and this may be bringing in more Millennial clients. "It may help build bridges to Millennials," he said.
Katharine Perry, associate financial consultant at Fort Pitt Capital Group in Pittsburgh, said that often Millennials "default to their parents' adviser" - that is, open a first account with him. Soon, however, they will look to someone with whom they can better and more personally relate, said Perry, herself a 26-year-old Millennial. She added: "Our clients children are coming here to work with me."
Andy Pollen, a 34-year-old based in Minneapolis, said he has been working with a traditional adviser - one "close to my age" - for a couple years said he never really considered going the robo-adviser route. Pollen elaborated: " I feel like I'm getting more for my money by working with [with my adviser]. I guess I'm old fashioned in the respect that I want the face-to-face contact, but my adviser is informal which is a plus. There's something nice about meeting over happy hour and having him learn what else is happening in my life. It allows him to make recommendations that a robo-adviser wouldn't be able to do." 
This article is commentary by an independent contributor. At the time of publication, the author held TK positions in the stocks mentioned.