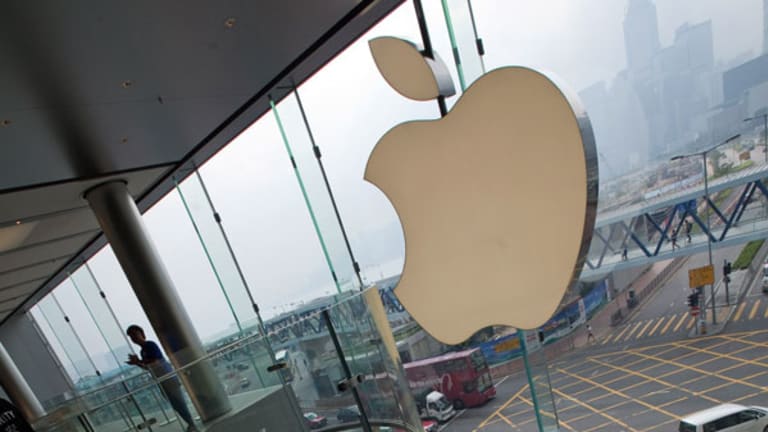 Apple's Smartwatch Will Probably Fail
iPhone 6 will save the day, but Apple still deserves scrutiny for entering a smartwatch/wearable device market consumers might not even care about.
NEW YORK (TheStreet) -- It's a good thing it really doesn't matter because I can't help but worry that Apple's (AAPL) - Get Apple Inc. Report forthcoming iWatch smartwatch will fail. This, of course, assumes the rumors are true and Apple plans to introduce some sort of (most likely health-focused) wearable device.
Consider what famed designer Hartmut Esslinger had to say about the prospects of a smartwatch in this excerpt from a recent BGR article:
Unfortunately for Apple, he happens to think that the "exciting new product category" the company is about to enter is stupid.
"Smartwatches are stupid," Esslinger told Forbes in a recent interview. "Why would I put cheap electronics on my wrist as a symbol of [my] emotion?" He believes that smartwatches and fitness trackers are little more than a gimmick with no real value proposition for users.
A gimmick. That pretty much jibes with what I have been saying about the notion of a smartwatch market. Where did this market come from? Who created it? Is there so much consumer demand for wearables that Apple needs to follow a gaggle of private companies and posers such as Samsung into this phantom sector? A space manufactured by a consensus of tech companies who have had difficulty coming up with anything innovative since Apple went on its seven-year roll.
Apple effectively turned your garden variety MP3 player into an iPod. It morphed iPod into iPhone. And it found a sweet spot with iPad. Ever since, it has become increasingly difficult to identify and develop similar sweet spots. Now, tech companies strive to change behavior with so-called "all-in-one" mobile devices and highly interactive subscription music services focused on curation.
We got nothing so we'll tell you you want wearables even if there's no evidence to support such a notion. No matter how many times somebody tells me it's so, I won't believe Apple has a smartwatch or other type of wearable device set for release later this year. It's an accessory item most people do not need and probably do not want. We're tapped out on tech. Apple should focus on working the most utilitarian features an iWatch can have into future iterations of iPhone. And put the rest of its energy into doing what it does best -- disrupting a living, breathing but stagnant market long overdue for disruption.
--Written by Rocco Pendola in Santa Monica, Calif.
Rocco Pendola is a full-time columnist for
TheStreet
. He lives in Santa Monica. Disclosure: TheStreet's editorial policy prohibits staff editors, reporters and analysts from holding positions in any individual stocks.