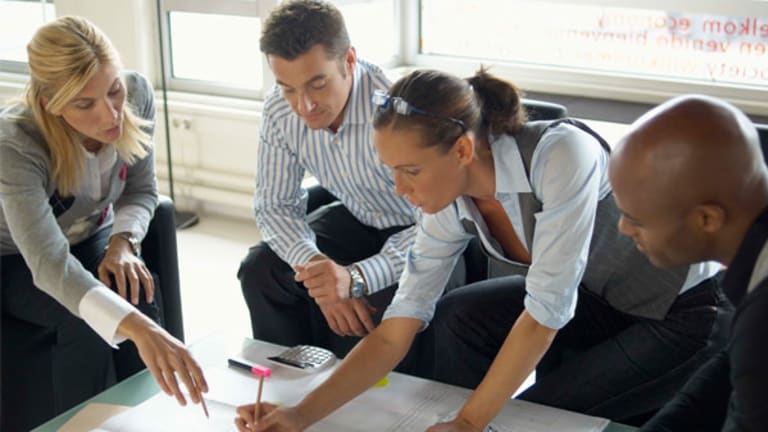 Apple's Pointless Battle Over Rectangles - Outrage
I don't get the design dispute with Samsung - who can really claim exclusive rights to the rectangle?
NEW YORK (TheStreet) -- Apple (AAPL) - Get Apple Inc. Report is wasting its time and money battling over patents in a vanity-inspired legal effort to monopolize the tablet market with its iPad.
We'll no doubt be hearing a lot about tablet lawsuits this week when Apple and Samsung face off during oral arguments before a German court that may determine whether Apple can claim to be the exclusive creator of the flat rectangle concept for tablets.
How can anyone claim that they are the unique inventor of the rectangle? With smart phones and tablets, the form is determined by screen and the casing -- it pretty much forces every phone and tablet to be a variation on a rectangle that's as thin as current technology will allow.
So I'm struggling to understand the point of the whole Apple-vs-Samsung design dispute.
I get that design is important - and this has been Apple's edge ever since it invented the ultimate user interface with its touch-sensitive iPod controls - but form and functionality go hand in hand.
You'd think that Apple, which proved with the iPod that you don't have to invent a product to win in the marketplace, would know that consumers not lawyers are the source of a company's power.
So I think Apple should give its lawyers a rest. There's no point in the ongoing global
, which unlike Apple is a manufacturer of touch screen technology.
What makes one screen better than the next is really defined by what's behind the screen. It's the user interface and software that defines the experience.
For proof, look no further than
HP
, which conceded defeat last week and announced it would
abandon its WebOS-powered TouchPad tablet.
The courts didn't push HP out of the market, the consumers did.
That's how it should be.
--Written by
in New York. Follow me on Twitter
Disclosure: TheStreet's editorial policy prohibits staff editors and reporters from holding positions in any individual stocks.