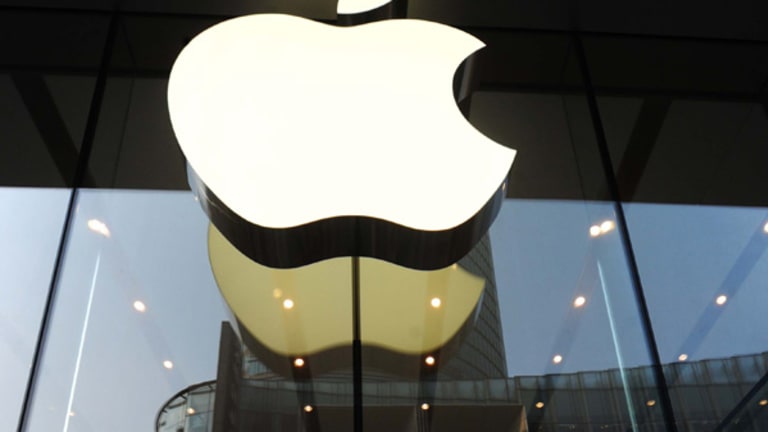 Apple's Only Problem Is Perception
Apple's not broken. It might just need a new advertising campaign.
NEW YORK (
) -- The problems at
Apple
(AAPL)
are not because of Tim Cook. One might even argue there are no "real" problems with Apple, other than perception.
I was talking with Ken Segall, author of
Insanely Simple
, this weekend about this, and he says these are not new problems at Apple:
"There's always been an unreasonable way of looking at Apple, it's just very emotional for both the detractors and the fans, and that momentum can swing widely in either direction. "The detractors keep chipping away at Apple, and the effect has been cumulative, even though the truth is only tangential, but over time the negativity has taken it's toll and people start to ask, what's wrong with this company? While there may be some basis of fact, it is really this public confidence thing."
Ken Segall
It's more likely that the relative silence in advertising is the problem. Apple simply hasn't taken many chances since the iPhone came out, and it's been more of the same with the iPad.
Ken adds:
"Steve Jobs was a creative directors dream from a marketing perspective, always willing to take chances. And that's the way it was back during the Mac vs PC commercials, they ran for a long time, yet always kept it fresh ... The iPhone advertising they've been doing the past five years, just showing the iPhone in the hand doing lots of useful things, just seems boring. If you didn't have the sound on you wouldn't know it's a new commercial."
Perhaps that's the answer, a fresh advertising campaign.
The fact is, Apple is not broken, the products rock and the fans want more.
Sure, Samsung is filling the advertising vacuum now, and if left unchecked it could become a real problem. That said, the competition is probably healthy for Apple, something it hasn't experienced in a while, even if Samsung is a bit unconventional and maybe even a bit sleazy.
The problem is perception. All Apple needs to do is introduce new products with the advertising volume cranked up that will knock the wind out of Samsung, and the confidence in Apple will abide.
-- Written by Ernie Varitimos, author of the Apple Investor blog.
At the time of publication, Varitimos had no positions in stocks mentioned.
This article is commentary by an independent contributor, separate from TheStreet's regular news coverage.
Ernie Varitimos has a long history with Apple as an investor, trader and consumer of its technology. He started his career as a rocket scientist and has spent the past 25 years driving, controlling and influencing technology in the financial industry. Ernie is a former hedge fund manager and current futures trader.