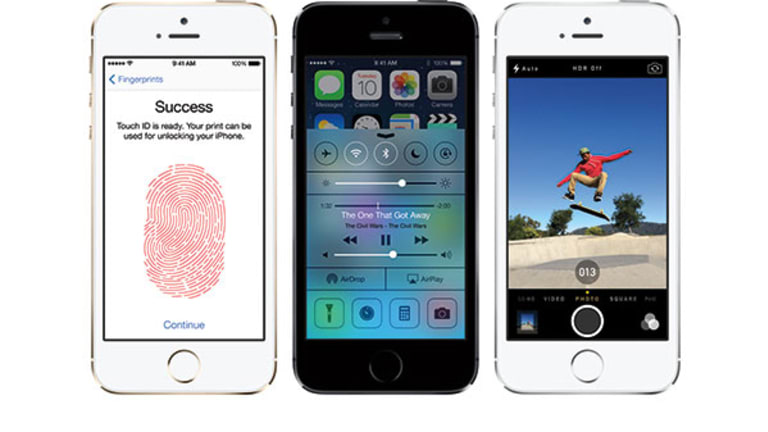 Apple to Address iOS 7 Crash Complaints
Apple says its working on a solution for the random reboot problems plaguing some iOS 7 users.
NEW YORK (TheStreet) -- Apple (AAPL) - Get Apple Inc. (AAPL) Report has acknowledged some iOS 7 users have been having problems with current mobile devices rebooting on their own. The company said a fix is in the works.
Some iOS 7 users have complained their devices sometimes and randomly reset for no apparent reason. These restarts reportedly have been a recurring problem since Apple released the revised operating system in September 2013. The problem reportedly can affect iPhones, iPads and iPad touch devices.
This soft reset without any warning has unofficially been dubbed the "white screen of death," a reference to the infamous problem that Microsoft (MSFT) - Get Microsoft Corporation (MSFT) Report Windows users used to call the "blue screen of death" years ago. Actually, the color of the affected iOS 7 screen depends on the exterior color of the handset. White iPhones produce white screens, blue iPhones produce blue screens and black phones get black screens.
The random crash bug seems to affect any device running iOS 7. A number of affected users report they noticed the unwanted home screen restarts once their phone's battery dips below the 30% to 40% charge level.
Apple hasn't officially announced any plan on its Web site but told Mashable it's working on the problem. According to a statement from Apple spokeswoman Trudy Muller, "We have a fix in an upcoming software update for a bug that can occasionally cause a home screen crash.".
The company hasn't said when or how the fix will be made available. It could come as part of the iOS 7.1 release currently in the process of beta testing or as a separate update.
Apple shares fell 0.3% to $549.84 in early trading on Thursday.
-- Written by Gary Krakow in New York.
To submit a news tip, send an email to tips@thestreet.com.