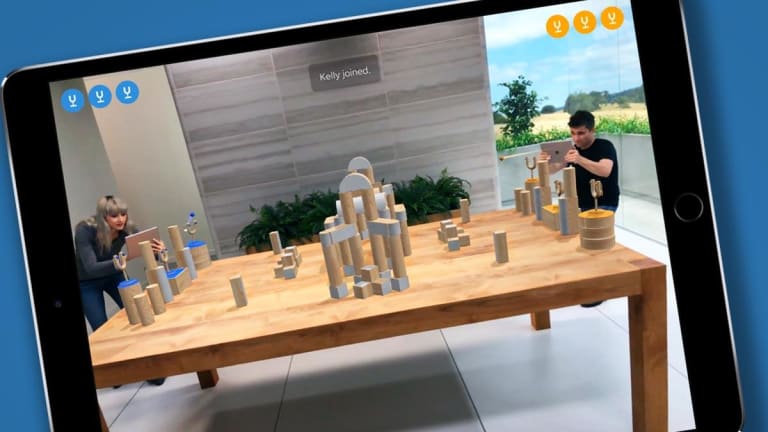 Apple and Tesla Earnings Take Center Stage: The Week Ahead
Are you ready for next week? TheStreet is, as highly anticipated earnings reports from Apple and Tesla will take center stage.
Time to put aside (briefly) that disastrous Facebook (FB) - Get Meta Platforms Inc. Report second quarter earnings call. 
Here's what is on tap in the week ahead.
Apple's Fiscal Q3 earnings on Tuesday, July 31
Apple Inc. (AAPL) - Get Apple Inc. Report is slated to release its earnings after the bell on Tuesday. According to FactSet, analysts believe that the company will announce earnings of $2.16 a share. 
Apple shares will likely out-perform once it beats earnings estimates says Ken Berman, a strategist with Gorilla Trades.
"I predict an all-around beat, possibly by as much as $1 billion in sales (over $53 billion) and up to seven cents ($2.26) on per-share earnings driven by a heavier mix of higher-priced iPhones, momentum in iPads and strength in services. Apple will be the first company in history to reach this milestone, but others will quickly follow, notably Amazon, then Alphabet, which I forecast will arrive before Microsoft," said Berman in an email.
The earnings will bring FAANG's (Facebook, Apple, Amazon (AMZN) - Get Amazon.com Inc. Report , Netflix (NFLX) - Get Netflix Inc. Report , Alphabet (GOOGL) - Get Alphabet Inc. Report ) earnings season to a close. Here's why Jim Cramer's Action Alerts PLUS team remain Apple bulls.
It's National Avocado Day
Calling all millennials. 
Tuesday, July 31 is national avocado day. Are you ready?
If you're not, don't worry. Chipotle's (CMG) - Get Chipotle Mexican Grill Inc. Report got you. The burrito chain is planning to give away free guacamole—yeah, you read that right—with any entree. 
The catch? The deal is available online or through the mobile app. Users can put in the code "Avocado" prior to checking out to get the freebie. 
"Our fresh, homemade guacamole has a massive fan following," said Chris Brandt, chief marketing officer at Chipotle. "We want to show our love for the avocado and reward our customers' guac obsession. Plus, it's a major bonus that you can skip the line when you order ahead with our app or at chipotle.com."
The giveaway's link to digital is no surprise judging by TheStreet's Executive Editor Brian Sozzi's interview with Chipotle's new CEO Brian Niccol.
Tesla's Q2 Earnings on Wednesday, August 1
Of course, Tesla Inc. (TSLA) - Get Tesla Inc. Report earnings will follow Apple next week. The car company is, according to FactSet estimates, expected to announce a loss of $3.49 a share. Ouch.
While Tesla earlier in July said it hit its Model 3 production numbers, the company is not expected to be profitable. 
On July 25, TheStreet's Tony Owusu reported that Morgan Stanley analysts were confused by the movement of Tesla's stock. 
Constant news coverage is one of the culprits for the stock's volatility, according to analyst Adam Jones.
"It is extremely challenging to formulate a coherent trading strategy for Tesla right now," Jones said. "In recent weeks, the subject matter seems to have, at times, strayed away from the business and, as such, has become increasingly difficult for investors to defend."
Year-to-date, Tesla shares are down over 3.3% and the stock has dropped over 12% in the last month.
TheStreet will be live blogging Tesla's earnings call so stay tuned to our homepage. Check out more on Tesla's future from TheStreet here.