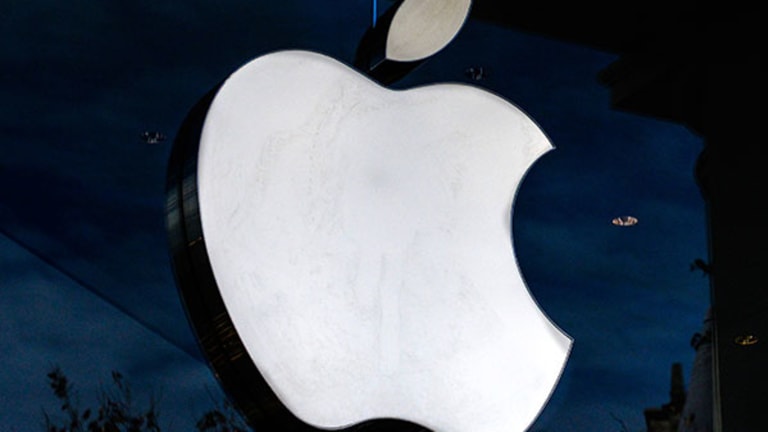 Apple Takes Step Toward Reducing Reliance on iPhone Sales
The tech giant will soon sell search ads on its App Store for the first time, and is also reworking its revenue sharing agreement with developers.
Shares of Apple (AAPL) - Get Free Report gained Thursday on news that the company is remodeling its app store and taking steps that could ease its reliance on iPhones and other devices.
Phil Schiller, Apple's senior vice president of worldwide marketing who reports to CEO Tim Cook, told The Verge that the company will sell search ads on the App Store and rework its revenue sharing agreement with developers to emphasize subscription sales, among other steps.
Shares of Apple gained 75 cents, or about .8%, to $99.71 an hour before the market close.
Apple is a holding in Jim Cramer's Action Alerts PLUS Charitable Trust Portfolio. Want to be alerted before Cramer buys or sells AAPL? Learn more now.
"We are surprised it has taken Apple this long to introduce app ads, but better late than never." Macquarie analyst Ben Schachter wrote in a report.
Consumers would see a lone ad at the top of their search results. Ads will pertain to the subject of the search, but Schiller said Apple will not generate customer profiles based on searches.
The ads would allow developers to reach out to consumers, he said, without cluttering the store with charts, editorials or other means of promoting apps.
Schachter projects that the App Store ads will generate $1.65 billion to $4.95 billion for Apple, or about 5% to 15% of the app store's projected $33 billion in projected 2017 gross revenue.
For many companies, that would move the top line. For Apple, which had $233 billion in 2015 sales, it's a benefit but not a game changer.
The greater value may be lie in the indication that Apple is pursuing new opportunities in software and services more aggressively. "Finally, while this announcement will not allay any concerns about the core hardware business, it does show that Apple is attempting to improve its services, monetization and overall utility," Schachter wrote.
Kulbinder Garcha of Credit Suisse expects Apple's gross profits from services will more than double from $14 billion last year to $34 billion in 2020.
"Given Apple's App Store generates (about twice) as much revenue as (Alphabet (GOOGL) - Get Free Report unit) Google's Play Store and 65% of app downloads are driven by search, we believe this could represent a significant opportunity for both Apple and its app developers," he wrote.
As part of the App Store changes, Apple will increase the money that app developers receive from subscriptions. Currently, Apple takes 30% of revenues. After the first year of a subscription, Apple will reduce its cut to 15%.
"We believe that  the shift to a subscription-based model should result in a stronger sustainable recurring  revenue stream from the App Store," Garcha added.