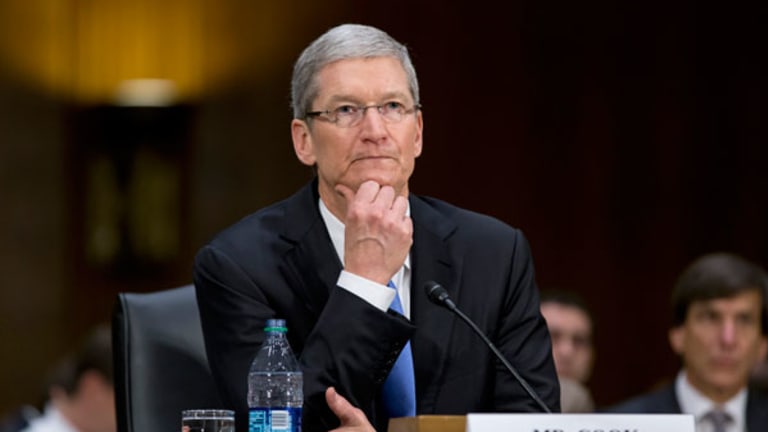 Apple Should Kill Another Category
Don't expect Apple to blow up iTunes Store sales and profits by signing Netflix-like content deals.
Don't expect Apple to blow up iTunes Store sales and profits by signing Netflix-like content deals.
NEW YORK (TheStreet) -- On Tuesday's earnings call, Apple (AAPL) - Get Report CFO Peter Oppenheimer provided some color on what's happening in the iTunes Store:
iTunes users have downloaded more than 1 billion TV episodes and 390 million movies from iTunes to-date, and they are purchasing over 800,000 TV episodes and over 350,000 movies per day.
The great John Martellaro over at
did some rough, but instructive math off the CFO's data:
Assuming US$3.99 per movie on the average (assuming most are rentals) and $2.99 for HD TV episodes, that comes to at least $340 million revenue per quarter. That's compared to, and a considerable fraction of, Netflix (NFLX) - Get Report quarterly revenue of about US$ 1.07 billion.
Martellaro goes on to make a crucial point you should not ignore:
Any consideration of how Apple may or may not move into a different or augmented HDTV experience and product will have to take this, extraordinary "hobby" revenue, the envy of any other company, into consideration ...
... Apple may now see the delivery of content as simply a run-of-the-mill feature, not to be disrupted, but perhaps enhanced in their rumored Apple HDTV project. Just as with the iPad and AirPlay, it may be all about the hardware, options, services and the experience.  The video content, as always, is left to others.
On this insight alone, Martellaro should be a regular read if you follow Apple.
Martellaro's assessment of the content situation
vis-à-vis
Apple's living room prospects seems to jibe with my thinking, most recently articulated in
Saving Apple From a Tragic Fall
.
While a spit in the bucket compared to its overall revenue, the money Apple makes in the iTunes Store absolutely does rival Netflix. It's a bit like thinking about iTunes Radio advertising projections vs.
Pandora's
(P)
overall take. It makes so much more sense for Apple to avoid specializing in something like content or radio full steam ahead; it's logical to merely "dabble" and keep focus on the real bread and butter -- hardware.
I'm convinced that's where Apple's headed. None of these large-scale, Netflix-like content deals we have seen rumored. Apple either never had that in mind in the first place or it gave up when it realized the old guard media wasn't about to budge. What a wonderful way to debilitate a wildly successful business segment -- spend hundreds of millions or even billions on content to compete with
wannabe TV networks such as Netflix
.
I'll turn bullish faster than it took Steve Jobs to say
Don't ask what I would do, just do what's right
if that's what's on the docket for the living room: A high-end aspirational piece of hardware called Apple TV (set-top box/television set) that's more about the interactive/user experience, not the actual content.
That's called a category killer. And it's what Apple does best.
--
Written by Rocco Pendola in Santa Monica, Calif.