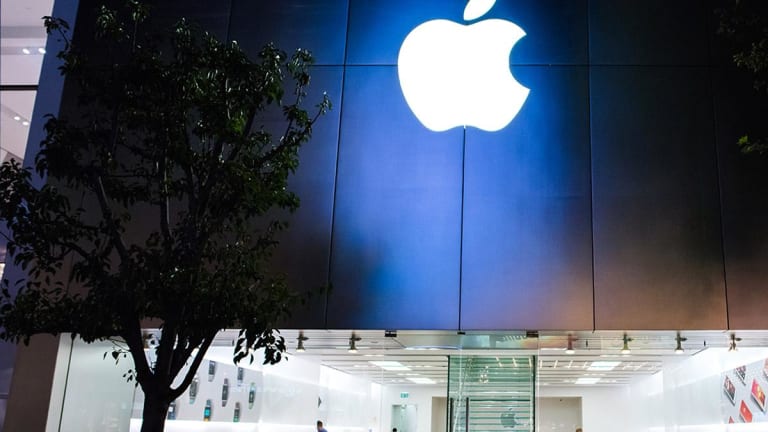 Apple's Reported Plan to Make High-End iPhones in India Makes a Lot of Sense
By manufacturing the phones in India, Apple would sidestep local import tariffs and gain an insurance policy should U.S.-China trade tensions escalate.
According to a pair of recent media reports, Apple's top contract manufacturer, the Taiwan-based Foxconn, plans to start producing high-end iPhone models in India.
Relative to the scope of its Chinese iPhone production, it looks as if Foxconn's Indian iPhone output will remain modest, at least in the near-term. But given recent iPhone sales trends in the world's second-most populous country, as well as trade tensions between the U.S. and the world's most populous country, the timing of Foxconn's reported move is definitely interesting.
According to a source talking with Reuters, Foxconn will begin assembling Apple's "most expensive" iPhone models at a plant in the southern Indian state of Tamil Nadu, as soon as early 2019. A Tamil Nadu government official tells the news service that Foxconn will invest 25 billion rupees ($356 million) to expand its local plant, including for iPhone production, and that the move will create up to 25,000 jobs.
Reuters' report comes shortly after a similar one from Indian newspaper The Hindu. While Apple has previously assembled cheaper iPhone models such as the 6S and SE in India via Taiwanese contract manufacturer Wistron, it has refrained to date from making flagship models such as the iPhone XS and XS Max within the country.
It's worth keeping in mind that even if Foxconn hired 25,000 workers to make iPhones at its Tamil Nadu plant, the figure would pale relative to the number making them at Chinese plants -- particularly during peak production months. A Sep. 2017 article noted that Foxconn had 350,000 workers on 94 iPhone production lines just at its massive Zhengzhou, China plant.
Apple is a holding in Jim Cramer's Action Alerts PLUS member club. Want to be alerted before Jim Cramer buys or sells AAPL? Learn more now.
Foxconn has been reported to employ 1.3 million workers in China overall, and while not all of them are involved in iPhone production, a significant percentage clearly are. In addition, Apple partly relies on the Chinese plants of contract manufacturers Pegatron and Wistron to produce the 200 million-plus iPhones it sells each year.
iPhones manufactured in India are exempt from that country's import tariff on mobile phones, which was hiked to 20% from 15% earlier this year. Thanks in part to the tariff, the 64GB iPhone XS, which sells for $999 in the U.S., goes for 99,900 rupees ($1,424) in India.
Cutting iPhone prices by 20% would naturally give Apple a boost in a country where becoming a top smartphone vendor has proven challenging. Research firm Canalys estimates Apple's Indian iPhone shipments have dropped 40% in 2018, leading its local smartphone share to fall to around 1%.
On Apple's Nov. 1st earnings call, Tim Cook indicated his company's total Indian sales were flat annually in the September quarter. In the fiscal year ending in March, Apple's Indian subsidiary posted revenue of 131 billion rupees ($1.88 billion); that was up 12% annually, but equal to less than 1% of Apple's global revenue. In November, Apple appointed a new chief for its Indian operations (former Nokia exec Ashish Chowdhary) for the second time in less than a year.
Tariffs certainly aren't the only reason why iPhone sales haven't taken off in India. The cost-sensitivity of a country with a per capita GDP that's still only around $2,000 can't be ignored. Nor can the impact of weakening rupee, or the fact that (due to protectionist laws regarding foreign retail investment), Apple hasn't yet been able to launch its own retail stores in India.
Nonetheless, together with recent attempts to overhaul its local sales efforts and improve the quality of the iOS apps and services it provides to Indian customers, cutting iPhone prices by sidestepping local import tariffs should help Apple better compete against Samsung (SSNLF) and Chinese OEMs in a country that now has the world's fifth-largest GDP. And the move might also serve as a useful insurance policy in the event that U.S.-Chinese trade tensions keep escalating.
In November, President Trump declared that he's open to slapping a 10% import tariff on Chinese-manufactured phones and computers, including iPhones and Macs. While these comments were soon followed by a "trade truce" under which Washington and Beijing agreed not to impose new tariffs against each other for 90 days while they attempt to hammer out a long-term agreement, it's safe to say that trade worries are still running pretty high.
Though only time will tell how many high-end iPhones Foxconn will produce at its Indian plant, and also whether any of those iPhones will make their way to the U.S., there's been no better time for Apple to reduce its dependence on Chinese iPhone production, even if just a little.