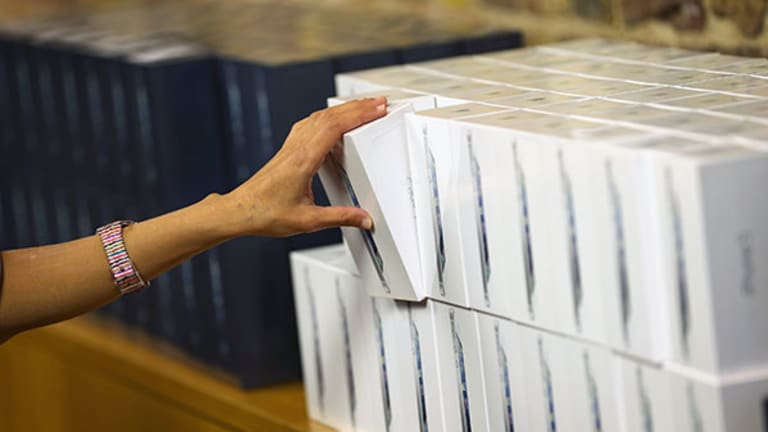 NEW YORK (TheStreet) -- Lately, I've been down about the negativity that saturates our society.
You see it everywhere. From the knee-jerk reaction to label Richard Sherman a thug to snark about The Grammys. The only conclusion of certainty I can come to about negativity in our world of outrage is that it's depressingly pervasive.
I've felt like crap for the past few weeks as I reflect on my role in contributing, in some small way, to this human condition. And, no joke, I undertook this psychological exercise independent of Glenn Beck's public revelation.
In and of itself, my participation in this world of outrage and seemingly endemic negativity, marked by equal parts snark, skepticism and cynicism, means little. I'm a pimple on the larger affliction's hind end. However, when you consider the cumulative and, hence, corrosive effects, my involvement -- and yours, assuming you're among the guilty as charged -- matters.
In other words, I can't merely exonerate myself from responsibility because I cast myself as an insignificant ingredient. That's a great way to allow myself to, conscience free, act in a way that blissfully degrades human communication and relations.
By the same arcade token, we must understand that every pocket of negativity, alongside the attendant irrationality, contributes to the whole. Wide-ranging cultural phenomena do not exist in one massive vacuum; rather, they operate in thousands, probably millions of tunnels of, what quite often is, absurdity.
And this brings us to Apple (AAPL) - Get Apple Inc. (AAPL) Report.

I saw it fit to spend more time on what some might classify a philosophical rant than what took place via-a-vis Apple earnings Monday because I can't bring myself to participate, not so much in the negativity (there shouldn't be any), but in the abject absurdity.
If you have yet to see what went down, I recommend Chris Ciaccia's thorough review at TheStreet.
Given the sad state of the two main areas Apple runs in -- tech and retail -- I'm not sure how we can punish a company for a record quarter and more than 50 million iPhones sold.
This is just a perfect illustration of the reality a society marked by negativity produces. A reality so illogical, I can't even indulge myself, in good faith, in the actual details. To be able to feel even halfway OK about myself, I have to step back and consider what I see from a conceptual standpoint.
If AAPL crashes nearly 8% ($43 a share) in after hours trading after reporting record results across the board, word that every NFL teams uses iPad as a playbook and that a majority of global mobile Web traffic happens on iOS devices ... well ... I can't finish that sentence because ... (see above).
If you're negative on Apple after this quarter, you're an idiot on Apple. And you should look in the mirror and consider what type of world you want to live in. What type of society, what type of culture you want to play a role, no matter how small, in shaping.
Not because what happens with Apple -- or AAPL -- really matters on a grand scale, but because it matters as just another driver of the snark, skepticism and cynicism that poisons more important wells.
What do we want Apple to do?
Drag us out of bed in the morning, brush our teeth and supply us with a game-changing bidet. I can't find the words to describe how inane it is that AAPL gets crushed for being, without question, one of the three best companies in the world, yet other (much lesser) firms that will remain nameless see their stocks soar amidst weakness they wear on their sleeves and loads more questions about their respective futures.
Two tweets -- one I saw and one I posted in relation to downright mean Taylor Swift snark (and I will be Tweeting much less going forward) -- sum up my feelings specific to Apple as well as this broader "conversation."
What dogs relatively insignificant Apple today dogs something that matters more tomorrow (though, when you think about it, Apple actually matters considerably to society and our everyday lives).
My apologies for ever having contributed to this toxic conversation that now rules the world.
--Written by Rocco Pendola in Santa Monica, Calif.
Disclosure: TheStreet's editorial policy prohibits staff editors, reporters and analysts from holding positions in any individual stocks. Rocco Pendola is a columnist for
TheStreet
. Whenever possible, Pendola uses hockey, Springsteen or Southern California references in his work. He lives in Santa Monica.