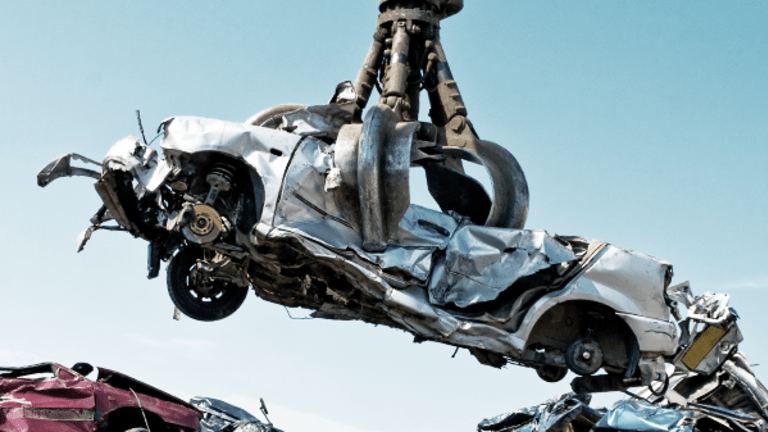 Publish date:
Why Apple Saved Itself the Embarrassment of Making an iCar
The real reason behind Tim Cook giving up on an AppleCar.
The real reason behind Tim Cook giving up on an AppleCar.
For Apple Inc. (AAPL) - Get Report , life has always been about promoting prestige.
Whether it's the pricing for a new digital assistant at nearly double its closest competitor Amazon (AMZN) - Get Report or unleashing iPhones at $599 a pop, Apple has long been keen on being the Rolls-Royce of tech. 
So as news trickled out on as to why Apple is scaling back its efforts to create a self-driving car in favor of just producing the technology that enables autonomous rides, one thing jumped into my mind and the minds of some of our top editors here at TheStreet:
Maybe Apple just doesn't want to make a crappy car and fear the subsequent fallout. Imagine if a self-driving iCar goes off the road and hits a tree in testing -- Twitter would be active for a week straight trashing the company. 
The challenges and costs of becoming an automaker from scratch may have also scared Apple. My colleague Eric Jhonsa touched on this point back in September when the first reports came suggesting Apple was pivoting in its plan for self-driving domination.
Ferrari Just Unveiled Its First Entry Level Beast -- Here Is the 0-60 Time
"From the time that the first reports of an Apple car project emerged in early 2015, questions existed about whether Apple could pull off a feat as daunting as becoming a large-scale manufacturer and seller of electric cars," Jhonsa wrote. "It was, after all, something that would be both costly and require Apple to develop many skills outside of its traditional wheelhouse."
To see the struggles of building an automaker from scratch one must look no further than Tesla Inc. (TSLA) - Get Report , Elon Musk's electric car "startup" that is currently working on a fully autonomous vehicle, among other moonshots products. Amazingly, Tesla, which carries a market cap of $58 billion and has goals to ship more than 100,000 new Model 3s by the end of 2017, has only been in existence since 2003.
Why would Apple need this headache -- unlike Tesla, it's already the most valuable company on the planet. 
Chevy Just Can't Keep Its $50,000 Crossover Traverse SUV on Dealer Lots
Designing cars is very capital intensive, something that would likely take a huge chunk out of Apple's cash hoard.
According to a recent PwC report, 4 of the world's 20 biggest R&D spenders in 2016 were automakers (Apple, was the 11th-biggest spender in 2016, moving up from the 18th position in 2015). Developing an electric car from scratch would require major investments in motor, battery, drivetrain and software R&D, among other things.
That's money that could be spent on more stock buybacks in the attempt to please notable Apple shareholder Warren Buffett. 
"And many of those investments would require workers with a very different set of engineering skills than those needed to design iPhones or MacBook Pros," Jhonsa wrote in September.
Germany's Volkswagen was the top R&D spender in 2016, according to PwC, while Toyota was 10th. General Motors Co. (GM) - Get Report , ranked 12th, while Ford Motor Co. (F) - Get Report ranked 15th. Mercedes Benz maker Daimler ranked 16th.
Stick to expensive plastic phones, Apple. 
This is an excerpt from "In Case You Missed It," a daily newsletter brought to you by TheStreet. Sign up here.
More of What's Trending on TheStreet:
The 30 Nastiest Storms in Recent U.S. History Have Caused Mind-Blowing Damage
Editors' Pick: Originally published Aug. 23.