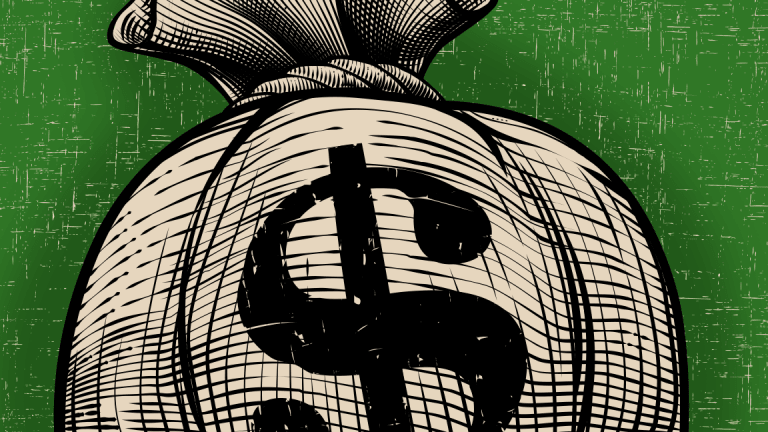 Apple, Microsoft and Google Are Sitting on Stupid Amounts of Cash
Forget Gary Cohn. Investors should keep in mind the crazy amounts of cash Corporate America is sitting on.
Gary Cohn who? Donald Trump steel tariffs? Who cares given the health of Corporate America's balance sheets.
Companies are sitting on so much cash right now that investors should be prepared to get enriched this year through a combination of huge earnings boosting stock buybacks and dividend hikes. The top 25 largest U.S. high-grade, non-financial holders of overseas cash now hold $1.07 trillion in total cash, cash equivalents, short-term marketable securities and investments, according to new research by Bank of America Merrill Lynch.
Action Alerts Plus holdings Apple (AAPL) - Get Apple Inc. (AAPL) Report , Microsoft (MSFT) - Get Microsoft Corporation (MSFT) Report , and Alphabet (GOOGL) - Get Alphabet Inc. Class A Report were among the top three cash holders with a combined hoard of $533.7 billion. Oracle (ORCL) - Get Oracle Corporation Report and Cisco (CSCO) - Get Cisco Systems, Inc. Report rounded out the top five, clocking in with $143.3 billion. 
Apple is poised to be one of the most aggressive companies in distributing its cash this year, thanks in part to tax reform.
Researcher BDVD said Wednesday Apple may increase stock buybacks to $65 billion a year and boost dividends by 15% annually for the next five years. The firm estimated the buyback will be worth a whopping 98 cents a share in fiscal 2019 and 30% cumulatively by 2023. Price target from BDVD on Apple: $368, or up 109% from current levels.