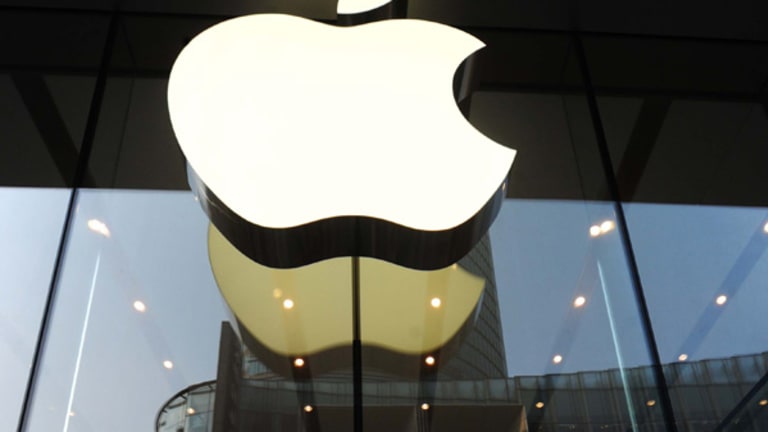 NEW YORK (TheStreet) -- Relax, don't do it when you want to come unglued.
If you own
Apple
(AAPL) - Get Apple Inc. (AAPL) Report
, it's no sin to have sold somewhere along this recent plunge line, particularly if you were sitting on massive unrealized profits.
Never a bad idea to take profits.
At the same time, if you own AAPL,
it ain't no sin to be glad you're alive
.
While doubling down, as a general strategy, can blow up a portfolio, it's a risk I would be willing to take with AAPL right now. I'm not sure I have ever seen a stock more "certain" (because nothing in life is ever certain, particularly on Wall Street) to make a more historic run in my lifetime.
TheStreet
contributor Jason Schwarz wrote an excellent article --
Apple Slingshot: Making Sense of the Apparently Irrational
-- detailing the
real
reasons why the stock has tanked: Institutional selling as funds rebalance portfolios (bring AAPL allocations into more reasonable ranges) and the attendant
year-end, capital gains tax-hike profit taking
.
Schwarz downplays the impact of recent noise -- everything from "MappleGate" to iPhone 5 supply constraint rumors to Steve Jobs's absence -- on the stock's steep fall.
While I agree with Schwarz, this negativity certainly doesn't help. Plus, it could spook retail investors from taking advantage of the weakness. One size doesn't fit all, but, at these levels and at this point, the downside presents a life-size buying opportunity in AAPL.
As the noise works itself out, I expect another parabolic run between now the end of January when Apple reports holiday quarter results.
Here's why:
A fiscal cliff deal
. Apple will lead out that broad market rally.
How soon we forget. Despite those supply constraints, Apple sold more iPhone 5 units in its first weekend of sales than it did iPhone 4S smartphones in the entire first month.
reported this in late September, yet investors largely ignored it in favor of the hysteria.
As of this past weekend, you're looking at two to three weeks ship time on all iPhone 5 models. This spells pent-up demand in my world. Name another technology company selling smartphones and tablets to the consumer and enterprise facing this "problem."
The verdict is in:
I was right (link to recent CNBC appearance)
. iPad mini is kicking relative butt.
For evidence of iPad's success, first, a
Cowen and Co.
found that 12% of respondents plan to purchase a mini in the next 18 months. More than half have never owned a tablet before. Just 16% will use it as a replacement for another device; of those, 29% will replace an iPad, 13% a Kindle Fire and in horrible news for
Microsoft
(MSFT) - Get Microsoft Corporation (MSFT) Report
, 42% plan to replace a Windows PC.
Second, in more bad news for Microsoft,
reported survey results of 135,000 Windows users, gathered by anti-virus company
Avast
. Just 16% of respondents plan to purchase a new computer, a sparse 9% of that total says it will speed up that purchase because of Windows 8, but a whopping 30% of total respondents plan on switching to an iPad, while 12% intend to buy a Mac.
And regarding Apple's fortunes generally, the catalyst we have all been waiting for might finally be close. Although
tossed some cold water on the rumor, an analyst from Jefferies describes the launch of iTV/Apple TV as "imminent." Any movement on the next new
and
big thing helps because the long-term concern associated with a Tim Cook-led Apple looms large . . . and rightfully so.
Bottom line: This is not a stock you want to be short, even if you're Jeff Gundlach. For goodness sake, even
The Street's
Doug Kass has turned bullish.
Rocco Pendola is
TheStreet's
Director of Social Media. Pendola's daily contributions to
TheStreet
frequently appear on
CNBC
and at various top online properties, such as
Forbes
.