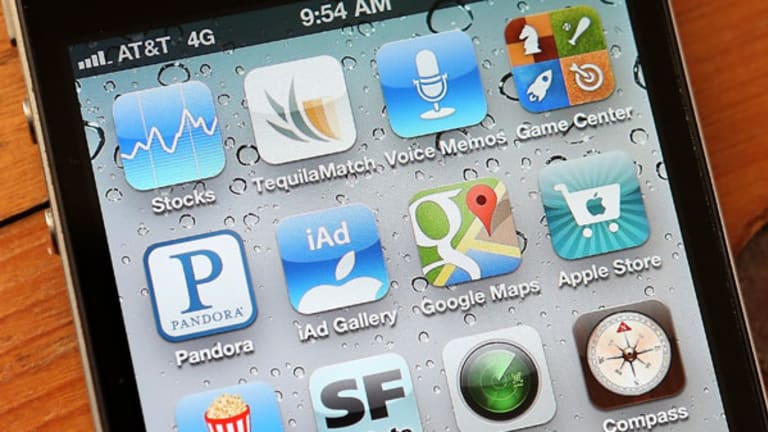 Apple Has Fallen and It Can't Get Up
Apple can introduce policies and practices but changing ingrained behavior is difficult without dramatic management changes.
NEW YORK (TheStreet) -- On Tuesday Apple (AAPL) introduced the iPhone 5S and 5C. We learned from the much anticipated announcement the iPhone 5C would be a cheap, plastic iPhone in five colors.
That's it? What happened to "Apple the Innovator?"
Remember when a product announcement would compel customers to sleep outside their neighborhood Best Buy? Yesterday, Apple shares fell 2% and are down today over 5%.. The company has lost half of its value since the death of its founder in the autumn of 2011.
When Steve Jobs passed away, some analysts wondered, "Will Apple ever produce another breakthrough product?" At the time, I was convinced that it would. Apple was consistently one of the three most desirable employers for MBA graduates. Certainly, the best minds in America could carry on. But so far they have not. Apple's market share has fallen from 24% in 2011 to 14% the last quarter. It continues to weaken. Today's Apple is very different.
For the past decade, management theorists examining Apple's management practices have scratched their heads. How could a tyrannical CEO build the wealthiest and most respected company on earth? In these "enlightened" times, we expect a CEO to be "first among peers" when leading an executive team. We believe in consensus management and expect that innovative companies produce new ideas like thousand flowers blooming across the corporation. The Apple story just did not make sense.
But a recent interview with Larry Ellison, CEO of
Oracle
(ORCL)
and close friend of Steve Jobs, provided valuable insight. Ellison called Jobs, "The Thomas Edison of our times." Jobs' vision and creativity far surpassed his executives. Why should he try to get others to join along? One wonders if Thomas Edison used committees and consensus.
It is easy to identify a committee-designed proposal. It's a fat and unfocused patchwork quilt. Look at Obamacare. As of today, it is 10,516 pages, or eight times longer than the Bible. It was written to appease everybody. But it's unlikely to ever achieve its objectives of access, quality and cost. A simple, clean proposal by a small, interdisciplinary team could have easily produced a far better result.
Under Jobs, Apple was not constrained by consensus. The company produced fast and clean innovations in rapid succession.
But we now see the downside of directive management. Apple executives who once waited for instructions from their emperor never learned to innovate. Having never practiced their serve, they are not able to compete in a real match. Jobs did not build his company to last.
Can Apple succeed without Jobs? It will be very difficult. Changing the way a company is managed is the organizational equivalent of a personality change. And as those who spend years in therapy know, personality change is very difficult; and often impossible.
Apple can introduce new policies and practices, but changing ingrained behaviors will be very difficult without dramatic management changes at the top.
The moral of the story? The best management style depends on the situation. When a leader is clearly ahead of his/her executive team, a directive style may be ideal. But be aware of the consequences for the next generation.
At the time of publication the author had no position in any of the stocks mentioned.
This article was written by an independent contributor, separate from TheStreet's regular news coverage.
Hall is managing director of Human Capital Systems (www.humancapitalsystems.com), a firm that designs systems for improving workforce performance. He is also an instructor in Duke Corporate Education's teaching network and author of The New Human Capital Strategy. Hall was formerly a senior vice president at ABN AMRO Bank in Amsterdam and IBM Asia-Pacific's executive in charge of executive leadership and organization effectiveness. During his tenure, IBM was twice ranked No. 1 in the world in Hewitt/Chief Executive magazine's "Top Company for Leaders." Hall completed his Ph.D in industrial-organizational psychology at Tulane University, with a dissertation on people management practices of Japanese corporations.