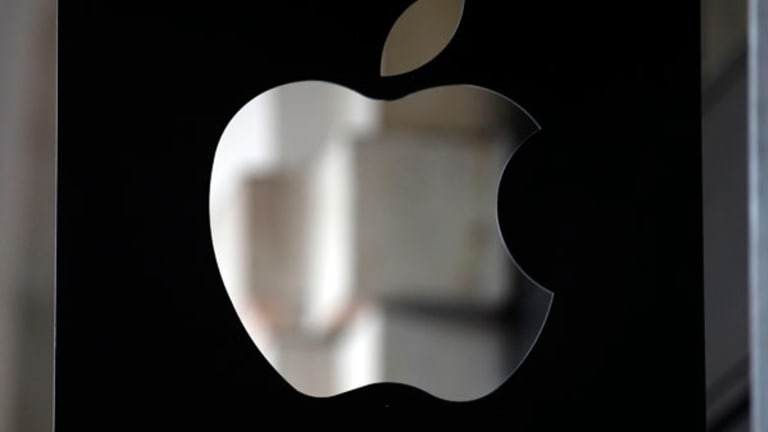 Apple: Don't Buy Waze, It's Dangerous and Reckless
Waze's founders probably had good intentions, but in it's current incarnation, the social navigation app should not even exist.
NEW YORK (TheStreet) -- Back in early October, I wrote an article -- The Apple 'MappleGate' Tragedy Nobody Wants to Talk About -- that fell through the cracks. This happens from time to time. Usually, I don't follow up. You know, you're only as good as your last at-bat.
Anyhow, a few months later, with MappleGate out of the headlines and the private startup navigation app
Waze
a better-known entity, it's probably worth another crack. Plus, I think I raise an important issue. In fact, I would feel slightly guilty, after my experience with Waze, if I didn't raise red flags.
Apple
(AAPL) - Get Apple Inc. (AAPL) Report
is apparently not going to buy Waze after all. Just the other day, standard media fare went down. Somebody reported the Apple/Waze rumor and everybody else rushed to file the same story. Turns out, at least according to
, that everybody, including TechCrunch, jumped the gun.
I'm relieved.
For a whole host of reasons,
there's no good reason
for Apple to buy Waze. Most importantly, why would Apple want to take on such a dangerous and reckless application at best, a lawsuit waiting to happen at worst?
I wrote about Waze in October after using it several times, most notably on a 90-minute journey between Universal City and Santa Monica in Southern California. After that experience I will never use Waze again, particularly because I don't want to die or seriously injure myself or somebody else.
Instead, I have used Apple Maps, navigation provided by
Siri
, to get around familiar surroundings and on a weekend trip to Phoenix. It performs reasonably well -- though not perfect -- but, and here's the key, I do not have to take my eyes off of the road. In fact, I load directions before I start the car, push a button and never look at my iPhone again. Nor does Siri entice me to peek.
That's not the case with Waze. In fact, practically everything about the application is designed -- even if not intentionally -- to distract. For mere mortals, I reckon it's next to impossible to not be wholly distracted while using Waze. For goodness sake, they use the slogan,
Waze: Drive Social
.
They can't be serious?
The Waze platform is amazingly social. The Waze founders and developers should just take over
iTunes
. It's so social that, again, you cannot possibly expect somebody running that app while driving to focus, in the slightest, on driving.
Just look at Waze.
Each of those little icons on the map, invite a tap.
What's this?
What's that?
Who's over there?
Wow, there's somebody in the car next to me using Waze!
Damn, she's cute!
When you see a fellow Waze user on the map, you can tap their icon. I could tap "hotjock" cruising just outside of Burbank and message this person publicly or privately. See those "points" and the "rank" under hotjock's name? The more you interact with Waze, the more points you score and the higher you rank.
For real.
Are they serious?
And why hasn't anybody with an audience that I know of brought this up yet?
Those buttons that ask you to report traffic jams, police sightings, accidents, hazards and such. They're, at least in my experience, a fender bender or life-changing accident waiting to happen.
Don't take my word for it, but, please,
do not try it either
. I, here and now, exonerate myself from responsibility for anything bad that ends up happening to you. Just head over to
and consume the research.
Or check out how Waze sets things up while stationary and not in an ignited motor vehicle.
If I want to report a "hazard," I click on the hazard icon. I can report a hazard on the road, on the shoulder or just notify fellow Wazers of the mere presence of "weather." I can even snap a photograph of the hazard!
Really. This is a joke, right?
No, it's all too real. You simply cannot make this stuff up.
If you report a hazard using Waze, please, I implore you, report yourself as "Distracted idiot driver using this shockingly stupid app while attempting to operate a two-ton motor vehicle. Be-freaking-ware!"
When I used Waze, I almost got into several accidents. It put me into another world. I arrived at my destination in one piece and, honestly, it reminded me of those absurdly irresponsible younger days when I drove drunk and wondered how in the world I got home.
We probably shouldn't even have a smartphone in the car with us. Even seemingly innocuous apps such as Apple and
Google
(GOOG) - Get Alphabet Inc. Class C Report
Maps should probably be off limits. But, far and away, Waze is the worst offender I have ever seen. Consider it the
of apps. And every other app just a random doped-up professional cyclist.
Waze can argue that it's about personal responsibility. If they use that defense, it's a lame one.
Don't bring up apps such as
Twitter
and
Facebook
(FB) - Get Facebook, Inc. Class A Report
. They're not designed for use and extreme exhibitions of social interaction while driving. That's what Waze is, by and large, all about. The turn-by-turn directions, at least in my experience, become background noise.
Cycling app
Strava
has already come
for allegedly causing death. It's only a matter of time before the same thing happens to Waze. Apple should want no part of that mess. Tim Cook needs that like he needs a hole in his head.
--Written by Rocco Pendola in Santa Monica, Calif.
Rocco Pendola is
TheStreet's
Director of Social Media. Pendola's daily contributions to
TheStreet
frequently appear on
CNBC
and at various top online properties, such as
Forbes
.