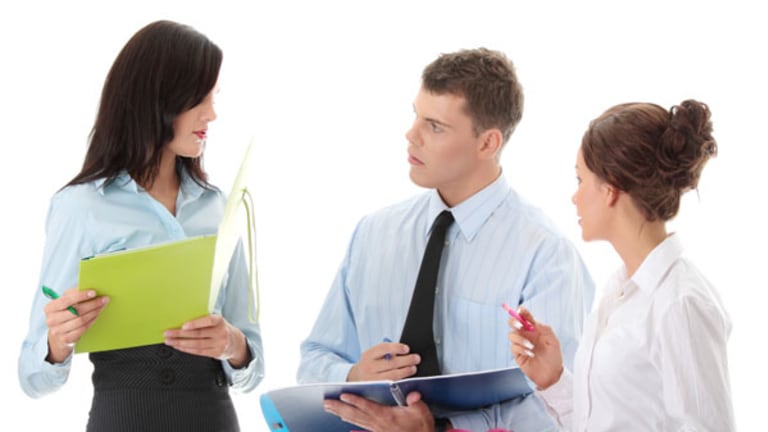 Apple Doesn't Spy, Vows to Fix Spying
Tracking the antennas that track iPhones isn't tracking, and we're sorry we didn't explain that better, said Apple.
NEW YORK (
) --
Apple
(AAPL) - Get Apple Inc. (AAPL) Report
denied, confessed to and then said it will change its iPhone tracking practices that have created a swirl of outcry about potential privacy invasion.
In classic Apple fashion, the company
issued a press release
Wednesday consisting of 10 questions the company asked itself. In addition to the 10 answers, the company said it is preparing a software update that changes the way it collects data about iPhone locations.
First came the denial.
"Apple is not tracking the location of your iPhone. Apple has never done so and has no plans to ever do so," said the release.
Next came the explanation.
The short version: Apparently Apple doesn't track iPhones -- it collects the data from WiFi and cell tower antennas that track iPhones.
The long version: In order to find your location faster, Apple said it uses a database of antennas in a given area. This ready cache of antenna info can quickly pinpoint you on a map -- that's a lot faster than if you had to wait only for a GPS satellite report.
While Apple says this offers fast, accurate and secure location services, "users are confused" because the company has "not provided enough education about these issues to date."
So it's not your fault for being confused and angered about location snooping. It's Apple's -- among others' -- fault for not explaining how awesome the system is.
Apple also blamed bugs in the system.
Apparently Apple didn't want to collect and store location data for as long as a year and said it will change that to one week. Apple also blamed a bug for allowing the collection of location data to continue even if the user shut off the location service.
Apple said the location information is anonymous and encrypted and that it values your privacy.
The release ends with a vow to issue new software that cuts back on the location tracking and also let users opt out of it.
This approach to what some consider a privacy breach is similar to Apple's handling of the defective iPhone 4 antenna.
After denying there was a flaw, the company gave away free bumpers and remained vague about an antenna fix. "We're still working on this -- we're happy with the design,"
Steve Jobs said at the time
.
Here's the thing: Location is one of the most brilliant features of smartphones. It is a technology loaded with advantages for consumers as well as companies hoping to sell them something.
For users, it's a powerful tool that delivers useful information like traffic reports and navigation services to where you are when you need it. The faster your location can be plotted, the better these features work.
For businesses, it's one of the sweetest spots. Knowing your interests and your location lets a merchant or an advertiser target you with an even better sales pitch.
Apple has caught the heat for its tracking practices, but others, namely
Google
(GOOG) - Get Alphabet Inc. Class C Report
and increasingly
Facebook
, have built businesses around knowing their users.
"Apple is a tiny player here and has the least incentive to be aggressive," said Recon Analytics' Roger Entner. Google is by far the more motivated party, he said. Google developed Android specifically to sell mobile advertising.
"Location is just the tip of the iceberg," said Entner. The whole issue of privacy is just starting to get rolling. "What they know, how they collect it and how they put it together is becoming a very important issue."
--Written by Scott Moritz in New York.>To contact this writer, click here: Scott Moritz, or email: scott.moritz@thestreet.com.To follow Scott on Twitter, go to http://twitter.com/MoritzDispatch.>To send a tip, email: tips@thestreet.com.