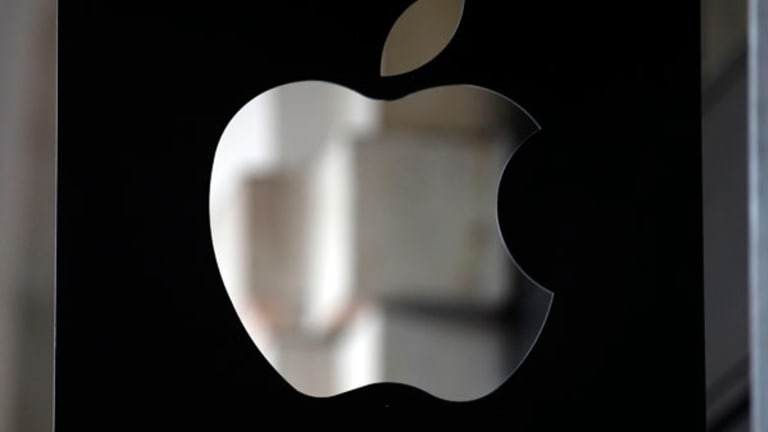 Apple Analysts Should Be Ashamed of Themselves This Morning
When Apple reports record results in late January, expect Wall Street to do another about face.
NEW YORK (TheStreet) -- I was livid when I wrote this article Monday morning: Wall Street Analysts Screwing You on Apple.
In that article, I concisely described what's happening with
Apple
(AAPL) - Get Apple Inc. (AAPL) Report
, from the lunacy of Monday's analyst downgrades to a review of the rational and logical near- and long-term sentiment.
And, here we are, Tuesday morning after the chaos. As I write this, AAPL is up in the pre-market at an ask of $524.35.
These hacks managed to, on the basis of nothing but their concerted speculation, knock AAPL below $500 in Monday's pre-market session. In 9:30 to 4:00 trading, it opened at $508.93, dipped as low as $501.23, traded as high as $520 and closed at $518.83.
was correct:
, not a long-term play.
But that's just for the time being.
It doesn't matter what AAPL trades for when you read this. In the bigger picture, it doesn't make much difference how it traded on Monday. But let's flesh that out so we get a picture of what's going on here.
The SEC needs to step in and review how Wall Street analyst hacks do their jobs. Like I said Monday:
You mean to tell me that each of these guys, suddenly, spotted this weak trend in iPhone and iPad sales and just so happened to lower estimates and price targets at the same time, on the same morning. Give me a freaking break! Do they think we're total idiots?
This is absurd. Absolutely absurd. These guys need a weatherman to know which way the wind blows.
These guys are dangerous. When you read me, it's implied: I have an opinion. I work 16 hours a day doing what I need to do to inform that opinion. But, at the end of the day, it's an opinion, not a recommendation. You take my perspective on the market and react to it -- love it, hate it, whatever -- and hopefully use it as one part of your due diligence process on companies and stocks.
That's pretty straightforward.
These guys who, all at once, after months of extreme bullishness, come out with reduced estimates and lower price targets on the basis of "checks" they apparently did, on whimpers of "demand" problems for iPhone and iPad deserve your wrath!
People sold AAPL Monday morning. Scared long-term investors ran, only to see the stock finish way off of its lows. That's the short-term damage these guys cause.
Of course, some nimble souls traded on this and made serious cash, but you cannot expect that from a vast majority of investors who are just trying to save a buck for their retirement. You cannot blame them for reacting with emotion and selling on the word of a gaggle of greasy and fickle Wall Street analysts.
In the bigger picture, it's not even about being right or wrong. I fall on both sides of that fence throughout each year. That's expected. It's about bringing some common sense, some rationality, some reasonable thought process to what you're doing here.
Apple Stores were packed this weekend
. iPad minis were selling by the dozens, by the minute. Apple sold at least 2 million iPhones in China.
Microsoft (MSFT) - Get Microsoft Corporation (MSFT) Report continues to flail and flounder
.
There's no real competition. Consumers love Apple. They're clearly sending their holiday money to it as well as
Amazon.com
(AMZN) - Get Amazon.com, Inc. Report
and
Starbucks
(SBUX) - Get Starbucks Corporation Report
.
It's one thing to be bearish; it's completely another to be hysterical and off by at least three to six months in your bearishness.
When retail numbers start to leak after Christmas and into the New Year . . . when Apple reports record earnings for the holiday quarter in late January, the analysts will do an about face.
I will be here demanding that the SEC asks them the tough questions.
--Written by Rocco Pendola in Santa Monica, Calif.
Rocco Pendola is
TheStreet's
Director of Social Media. Pendola's daily contributions to
TheStreet
frequently appear on
CNBC
and at various top online properties, such as
Forbes
.