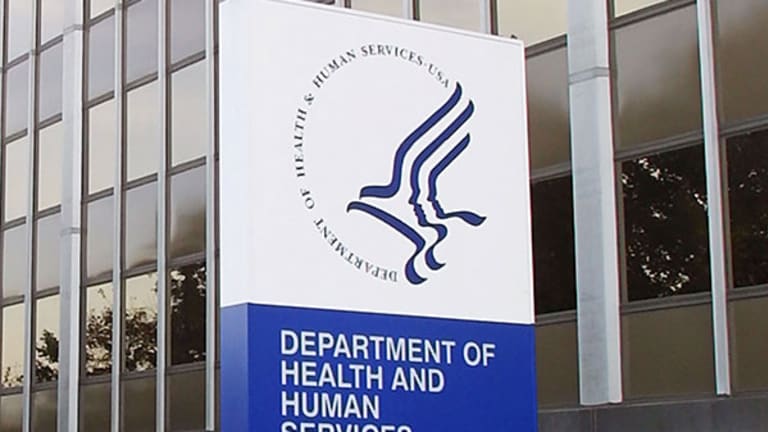 Antibiotic for Treatment of Superbugs Could Send Cempra Shares Soaring
Solithera is well along in the FDA approval process, and if the antibiotic is approved, the North Carolina-based company will have a potential blockbuster drug.
This week the U.S. saw its second case of a patient with an antibiotic resistant infection. A recent report estimates that these so called superbugs could kill as many as 10 million people per year by 2050, outpacing even cancer.
That will benefit companies that are working on drugs that could combat these superbugs, including Chapel Hill, N.C.-based Cempraundefined  , which has a promising antibiotic, Solithera, well along in the FDA approval process. If the drug garners approval, the company's share price could rise more than 60% over the next year, and perhaps more beyond.
The FDA is scheduled to announce its decision in late December.
The emergence of antibiotic resistant infections is becoming a major health threat worldwide. A recent report commissioned by the U.K. government estimated that these so-called "superbugs" could kill as many as 10 million people a year by 2050. The two U.S. cases have raised awareness in this country.
In May, the Washington Post featured an article detailing the first incidence of a superbug in the U.S., when an antibiotic resistant strain of E. Coli was found in the urine of a 49-year-old Pennsylvania woman. The article described what could become "the end of the road" for antibiotics. This week, CNN reported that a second person in the U.S. had the superbug.
Some scientists fear that current superbug strains will merge with existing strains causing superbugs to multiply rapidly, and that superbugs will end up killing more people than cancer within a few decades.
The fight to combat superbugs is still at an early stage. Pharma giants GlaxoSmithKline, Merck and AstraZeneca are among the companies working on the problem. Cempra, which is a small cap company with a value of under $1 billion, stands to benefit significantly from its ability to bring Solithera to market. 
Last week, the FDA accepted Cempra's new drug application (NDA) for Solithera. Solithera has already completed two Phase 3 clinical trials.
Solithera is expected to have wide applicability against various strains of pneumonia, strep, and atypical bacteria such as chlamydia, mycoplasma and ureaplasma, as well as gonococci and other bacteria that cause genitourinary tract infections. These are some of the world's most common infections.
Cempra notes that Solithera is eight to 16 times more potent than azithromycin against many bacteria and is active against azithromycin-resistant strains. Azithromycin has been one of the world's best-selling antibiotics for decades.
But what may be more significant is the potential use of Solithera against methicillin resistant S. aureus (CA-MRSA). (Pronounced "mursah").
MRSA is the superbug that poses a particular threat to hospitals.
JPMorgan upgraded the stock this week describing it as "a good drug for bad bugs" and placed a $31 target on the stock. That's a 63% increase from its current trading price. 
JPMorgan sees a market opportunity for Solitera of around $1.1 billion -- blockbuster territory. But this ignored the wider use of Solithera past CABP. As a result, the true market opportunity could be larger.
Due to its small size, Cempra has been off to the side of most investors' radars. In January, the stock was still trading at over $31, but an overall weak biotech market dragged it lower. That was before the latest superbug news. 
Cempra are in good shape compared to most other development-stage biotechs. The company has substantial revenues relating to a government supply contract and a license and supply agreement. In 2015, total revenues amounted to $27 million. The company is cash rich, with $224 million.
The risk of investing in Cempra appears limited. In the aftermath of Brexit, which sent stocks worldwide plunging, Cempra only fell briefly to around $16 before rebounding. Besides, regardless of economic conditions, superbugs will require treating. 
Solithera seems likely to win approval for its drug and that will lead to strong growth. 
The author is long CEMP 
This article is commentary by an independent contributor. At the time of publication, the author was long in CEMP.