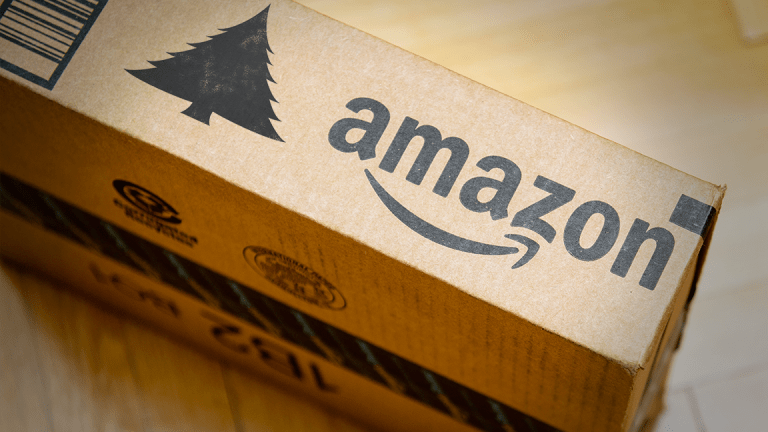 Dow Notches Another Record; Amazon Reveals Key Strengths -- ICYMI
Here's what you need to know now for Thursday, Dec. 28.
Here's what you need to know now for Thursday, Dec. 28.
The Dow notched yet another record high on Thursday -- its 71st of the year -- rising 63.21 points to finish at 24,837.51 in another light day of trading. Meanwhile the S&P 500 rose 4.82 points, or 0.18%, to 2,687.54 and the Nasdaq increased 10.82 points, or 0.16% to 6,950.16 on the second-to-last trading day of the year.
RealMoney's James "Rev Shark" Deporre reflects on 2017's exceptionally strong market that seemed to catch many by surprise, and warns investors to avoid making the same mistake that they made this year (hint: it has to do with politics).
Bitcoin continued to generate news on Thursday, of course. Not only did the Korean government vow to crack down on digital currency speculation, but a planned 'hard fork' creating a new Bitcoin offshoot was creating concerns within the cryptocurrency community, as Tanzeel Akhtar writes. The price of Bitcoin fell about 9% on Thursday to $14,037.
TheStreet's tech columnist Eric Jhonsa notes a couple of key takeaways about Amazon's (AMZN) - Get Report holiday shopping performance gleaned from the plethora of data it shared in a self-congratulatory press release this week. Among them were the strength Amazon showed in mobile sales, its progress in delivering items more quickly than ever before and the fact that it's now becoming as popular among small businesses as it is among consumers.
And while Amazon didn't completely destroy brick-and-mortar retailers this holiday season, 2018 doesn't look to be very promising. More bankruptcies, store closures and difficulties gaining access to capital look to be in the offing as online shopping continues to grow by leaps and bounds.
Finally, as California gets set to legalize marijuana use come Jan. 1, check out a small-cap company that's carved out a lucrative niche offering ancillary products and services to the cannabis market, but never touching the palnts themselves. All that grass is about to generate a lot of green...
This is an excerpt from "In Case You Missed It," a daily newsletter brought to you by TheStreet. Sign up here.
Photo of the day: A multi-billion dollar bet on Uber
Ride-hailing giant Uber ended months of speculation as it finally closed its megadeal with SoftBank Corp. (SFTBY) . The Japanese tech and telecom power agreed on Thursday to invest $7.7 billion for a roughly 15% stake in Uber, including $1.25 billion in fresh capital. Uber has had a tumultuous 2017 with a series of allegations about a sexist corporate culture that led to the ouster of its founder and chief executive, as well as unfavorable government decisions and revelations of hacked customer accounts, but the completed deal with Softbank allows it to end the year on a positive note.
Read more from "In Case You Missed It." Sign up here.
More of What's Trending on TheStreet: