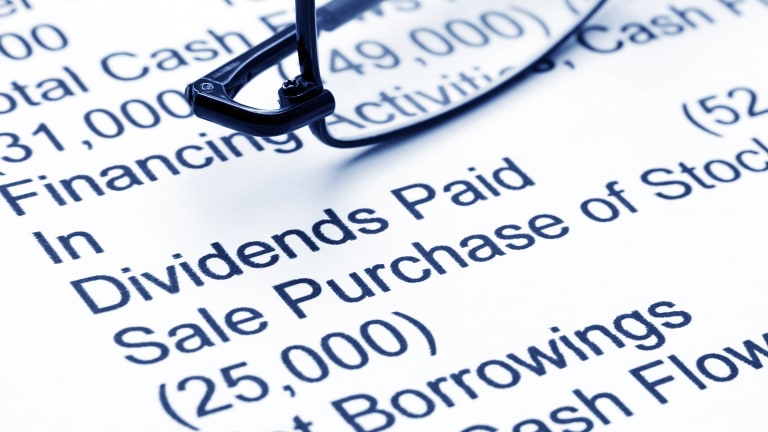 Annaly Capital -- Double-Digit Income in a Low-Yield World
Are you sick of measly yields? This mortgage REIT throws off double-digit dividends on a sustainable level. Here's why income-starved investors should buy the stock now.
Are you starved for income? You're not alone. In its bid to gin up the anemic American recovery with near-zero interest rates, the Federal Reserve has been punishing income investors for the past seven years.
It's no surprise, then, that income-starved investors are increasingly enticed by the double-digit yields of mortgage real estate investment trusts. Problem is, not all of these yields are sustainable.
Here's an MREIT leader that combines double-digit dividends with safety: Annaly Capital Management (NLY) - Get Annaly Capital Management Inc Report , whose shares currently yield 11.79%.
(If you'd like to discover other high-quality, high-yield income opportunities, I urge you to check out this free presentation: 11% Yields and No Taxes. Inside, you'll learn about one of the greatest gifts to income investors in the last century, and how you can begin taking advantage of it today for your portfolio. Click here now to learn more.)
Founded in 1997, Annaly holds $88.4 billion in assets and generates its juicy double-digit payouts through the adroit use of leverage.
As with all other REITs, mortgage REITs are mandated by law to pay out at least 90% of their taxable income to shareholders. The resulting distributions are taxed as ordinary income. But as opposed to REITs that manage portfolios of real estate holdings, MREITs invest in pools of mortgage-backed securities, the majority of which are guaranteed by the government-sponsored entities Fannie Mae and Freddie Mac.
With interest rates scraping bottom since the end of the Great Recession, the typical MBS throws off a meager yield. That's why MREITs borrow against them to enhance their returns. After an MREIT purchases a pool of these securities, it subsequently initiates a repurchase agreement (or "repo") with another financial entity, whereby it borrows money at an extremely low interest rate. The MBS is ponied up as collateral until the loan is paid off. The profits from the loan are deployed in the purchase of more pools of MBS, and the cycle continues.
This procedure -- purchasing long-term holdings with short-term borrowings -- is replicated until an MREIT's portfolio wields the equivalent of six to eight times leverage. Here's the kicker: Although the MREIT officially doesn't possess legal ownership of these securities while the repo is in effect, it nonetheless is allowed to pocket the income.
Essentially, then, Annaly is a hedge fund that heavily relies on leverage to sustain its double-digit payouts. That may seem frightening to income investors, who prefer safety with their high yields, but remember this key distinction: Annaly only deals in mortgages that are guaranteed by Fannie Mae and Freddie Mac.
And Annaly has been on a roll lately. The company reported second-quarter fiscal 2015 earnings of $900.1 million, or 93 cents per average common share, compared to a net loss of 37 cents per average common share, for the same quarter a year ago.
In announcing its second-quarter operating results, Annaly also unveiled a $1 billion share buyback program.
A rise in rates, expected by the beginning of 2016 at the latest, could disproportionately hurt competitors such as Boston Properties and Simon Property Group, largely because Annaly has been emphasizing shorter maturity dates on its repos, which should give it greater flexibility when the Fed finally tightens the monetary spigot.
And if you're averse to risk, be assured that over the past decade, Annaly's dividend yield has averaged around 10% annually. This stock is a best-of-breed MREIT that you should buy now, ahead of its third-quarter earnings release on Nov. 4.
(Sick of paltry yields? For a free list of companies with growing and sustainable double-digit yields, click here.)
John Persinos is editorial manager and investment analyst at Investing Daily. At the time of publication, the author held no positions in the stocks mentioned.