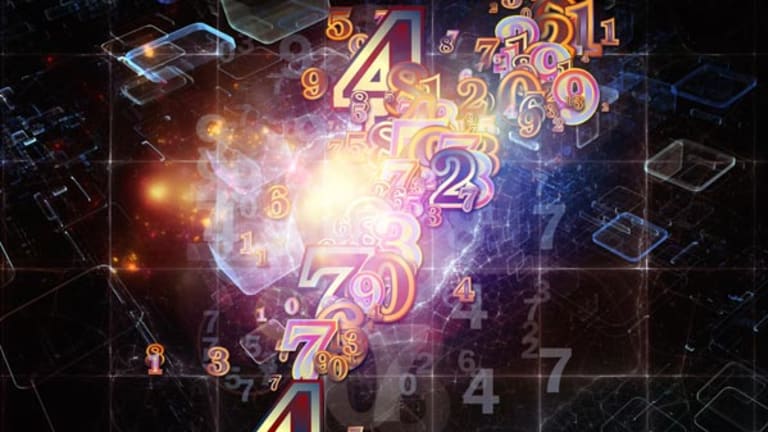 Anheuser-Busch Takeover Target: Craft Brewers Alliance?
Anheuser-Busch has seen artisanal brewers like Craft Brewers Alliance chip away at its market share. The beer behemoth already owns 35.6% of Craft Brewers. Is a takeover on tap?
WOODINVILLE, Wash. (
) -- Shares of
Craft Brewers Alliance
( HOOK) fell sharply early Monday after the little-known craft beer maker posted seemingly lukewarm quarterly results.
Net profits of $1.7 million, or 10 cents per share, were flat year-over-year. The key news was not in the numbers, however, according to Bryce Peterson, founder and president of
Washington Street Investments
.
As craft and artisanal beer consumption gains momentum in the U.S. --
from the likes of industry titans
Anheuser-Busch Inbev
(BUD) - Get Free Report
,
SAB Miller
and
Molson Coors Brewing
(TAP) - Get Free Report
in the process -- there has been speculation that Anheuser-Busch would make a buyout offer for Craft.
Vote: Is Anheuser-Busch Angling to Acquire Craft Brewers Alliance? >>
Peterson says such speculation is premature, but conceded the Budweiser brewer "might think it's smart to buy a strong brand in the craft area and use its incredible distribution and marketing strengths to grow the acquired business."
Washington Street owns about 2.5% of Craft.
Craft already has a distribution agreement with Anheuser-Busch for which it paid $5.8 million last year, and $3 million in the first half of 2010. Craft said Friday that, as of August 12, Anheuser-Busch agreed to reduce that fee by nearly 30% which will result in additional annual top-line savings of $1.6 million. Craft said it expects to reinvest all of the savings from those fees into the development, marketing and support of its brands.
"Boils down to BUD agreeing to fund a marketing campaign for HOOK," Peterson explained.
In other words, Anheuser-Busch sees major national growth potential in several of Craft's beers -- namely Widmer Drifter and Kona Longboard Island Lager, according to Peterson -- and could benefit in the long run if Craft's value, and the value of the beer brands it produces, increases.
It's a more notable point when considering that Craft shares
hit a fresh 52-week high of $6.14 last Wednesday
at quadruple their trailing 30-day average volume, and that trading volume spiked again Friday
.
>>Craft Brewers Alliance Taps 52-Week High
It was suggested that Craft's big share price move last week could have been the result of someone trying to accumulate the stock in anticipation of a takeover. "Craft beers represent a niche that larger brewers would no doubt like to get in on," said Scott Rothbort, president of
Lakeview Asset Management
and frequent contributor to
TheStreet
, conceding that he hadn't heard such speculation from any other sources.
Vote: Is Anheuser-Busch Angling to Acquire Craft Brewers Alliance? >>
Big-name brewers like Anheuser-Busch and Molson Coors have
lost market share to smaller brewers
like those operated by Craft and
Boston Beer
(SAM) - Get Free Report
. During 2009, craft beer shipments increased 7.9%, up from the previous annual growth rate of 5.9%, pointing to an accelerating trend. As a percentage of total beer shipped, Craft crept up from 4% to 4.3% in 2009.
"There's no doubt the craft beer industry is a growing sector," Rothbort said.
Craft, a collection of regional breweries including Redhook, Widmer Brothers, Goose Island and Kona, said Friday it grew second-quarter revenue by 4.5% to $37.2 million, despite flat earnings. Peterson said Craft's EPS of 10 cents per share was negatively affected by a 2 cent per share loss from the disposal of beer that did not pass quality control tests. Craft also spent about 3 cents per share more than Peterson expected on marketing and promotional costs. Excluding those combined 5 cents, earnings would have been 15 cents per share.
"They ramped-up the spending to build future growth," Peterson said. "I think HOOK's management sees they have two fast-growing beers in Widmer Drifter and Kona Longboard Island Lager, plus many great seasonal beers, and decided to invest money today to build the brand for tomorrow."
Anheuser-Busch own 35.6% of Craft, according to an April 9 filing with the Securities and Exchange Commission. Brothers Kurt and Rob Widmer, founders of Widmer Brothers beer, own a combined 18% of Craft shares.
Craft announced earlier this month that Kona Brewing, a craft brewer based in Hawaii, would become its wholly-owned subsidiary for the purchase price of $13.9 million.
Shares of Craft fell 3.7% to $5.74 at midday, off earlier lows.
Do you think Budweiser is developing a taste for Craft Brewers? Take our poll below and see what readers of
TheStreet
think.
-- Reported by Miriam Marcus Reimer from New York.
RELATED STORIES:
>>Castle Brands Hit by ForEx Hangover
>>Anheuser-Busch Scores With World Cup
>>Craft Brewers Alliance Taps 52-Week High
>>Boston Beer: High Volume Movers
>>Molson Coors Sees Earnings Spike
>>See our new stock quote page.
Follow Miriam Marcus Reimer on
and become a fan of TheStreet on
Get more stock ideas and investing advice on our sister site,
Disclosure: TheStreet's editorial policy prohibits staff editors and reporters from holding positions in any individual stocks.