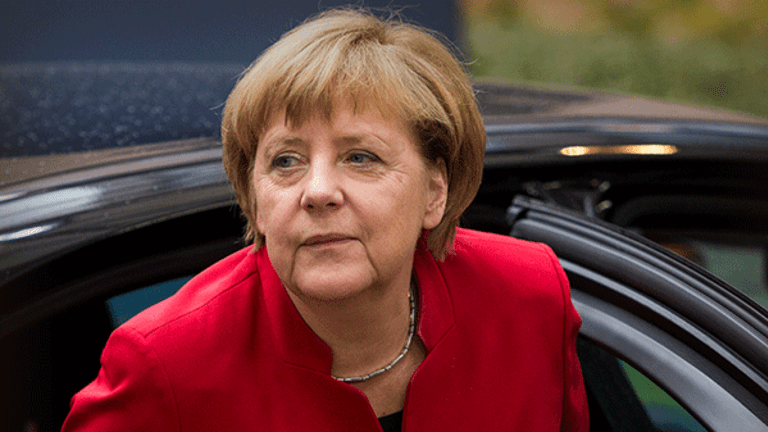 Hey Donald Trump, Angela Merkel Has Ignited a German Stock Market Boom
By all accounts, Angela Merkel will win her fourth term as German chancellor when voters head to the polls on Sunday. That could be great news for the country's investors.
If Donald Trump thinks he has unleashed animal spirits in the stock market, he may want to take a look at the work of German counterpart Angela Merkel. 
Germany's stock market, known as the DAX, has more than doubled in the 12 years Merkel has been chancellor according to Bloomberg data. What amounts to a stock market boom under Merkel has helped to dust the performance of other European markets. Gains have been fueled by the country's export heavyweights, which have benefited from the weak euro at the hands of the ECB's actions.
With Merkel poised to win a fourth term as chancelor when Germans head to the polls on Sunday, the DAX could very well stay hot.
In the words of Trump, Merkel has served up one huge performance. 
More of What's Trending on TheStreet: