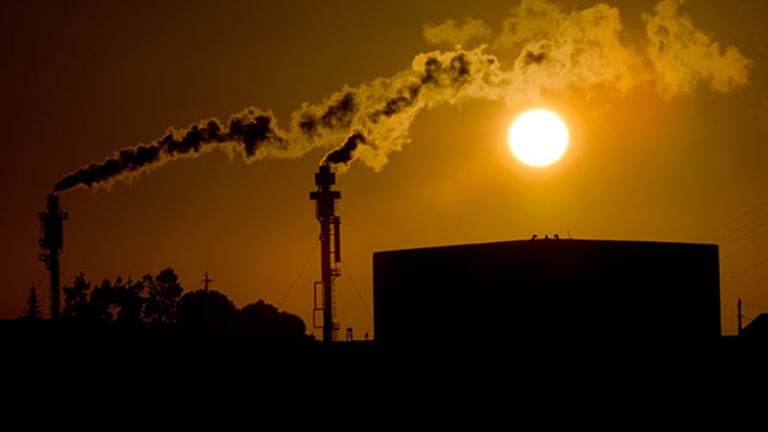 NEW YORK (TheStreet) -- WTI crude oil rose 0.7% Wednesday despite the U.S. dollar moving higher and crude inventories showing a gain. 
But that gain was less than traders had expected, explained TheStreet's Jill Malandrino. While the commodity reacted positively to the inventory build of 2.1 million barrels, it still shows that oversupply is an issue. 
Inventory reports aren't that important, said Tutland Volatility Group's Luke Rahbari. What really matters is the Nov. 27 OPEC meeting. What the member nations decide to do on oil production will likely have a large impact on the future price of oil. 
"It'll be important to see what Saudi Arabia is doing," Rahbari added. 

United States Oil ETF USO data by YCharts
He also said the Goldman Sach prediction that oil will move even lower in 2015 can still come to fruition. However, a longer-term call in oil prices is more of a macro read and can take a little while to play out. 
It won't happen overnight, he explained. Goldman Sachs likely sees pressure on oil prices from a rising U.S. dollar as well as weaker global demand.
For oil to look good on the long side, it first has to reclaim the $85 level, Rahbari said. After that, it needs to get above $90 per barrel and then find support at that level. 
But until the OPEC meeting, "this is a trading market, not an investing market," he concluded. 
-- Written by Bret Kenwell