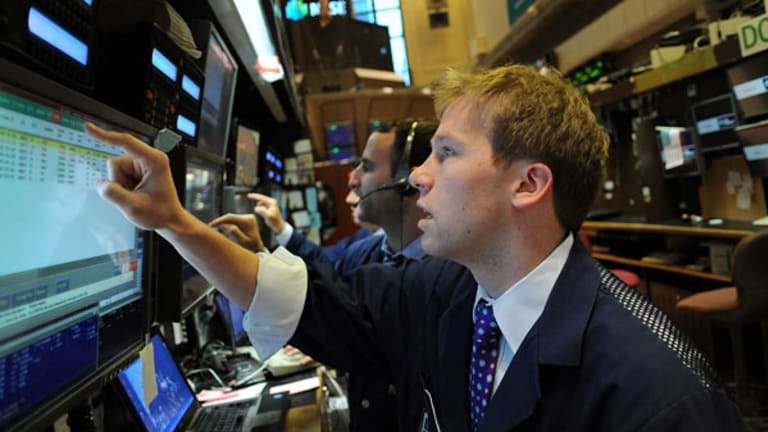 Publish date:
An Outperforming Portfolio That Still BITES
Small cheap technology portfolio strong in first year
Small cheap technology portfolio strong in first year
NEW YORK (TheStreet) -- One year ago, I unveiled BITES, a tracking portfolio whose name comes from the five small and seemingly cheap technology-related companies it contains. In a time when value was already becoming difficult to find, the five companies met some fairly stringent screening criteria that included the following:
Minimum Market Cap of $250 million
Trading for less than two times net current asset value
Profitable during trailing twelve months
Forward Price earnings ratio is less than current PE
Long-Term Debt to Equity less than 30%
Technology related
[Read: Herbalife Investors Unmoved by Ackman's China Claims]
From those search results, I selected what appeared to be a compelling and cheap group of companies -- Benchmark Electronics (BHE) - Get Report, Ingram Micro (IM) , Tech Data (TECD) - Get Report, Electro Scientific Industries (ESIO) - Get Report, and Synnex (SNX) - Get Report. At inception, the portfolio was incredibly cheap on several metrics; trading for just 1.37 times net current asset value, 0.97 times book value and 0.43 times sales.
One year later, the results are decent, but certainly not stellar. The portfolio is up 28.1%, beating the S&P 500 (+20%), Russell 2000 Index (+25.5%), and S&P Small Cap Index (+27.4%). However, I would have liked to see it best the latter two indices by a wider margin, given that the BITES companies are more comparable to the constituents of those indices in terms of market cap than to those in the S&P 500.
[Read: New Jersey vs. Free Market Capitalism... Guess Who Won Today?]
Four of the five companies are in positive territory over the past year, with Electro Scientific (-16.3%), hammered in early November after issuing some worse than expected guidance, the only stock in negative territory. Synnex, the top performer (+51%), has put up better than expected results in recent quarters, although shares are down about 9% year to date for 2014.
Ingram Micro (+48.6%), reaping the benefits of its 2012 Brightpoint acquisition, is now trading at a 15-year high, and is off to a great start in 2014, up 25% year to date. Benchmark Electronics (+34.4%) provided a nice upside surprise for the fourth quarter, and is trading near a six year high. Rounding out the list is Tech Data (+23%), which is also off to a nice start for 2014, up 11% year to date.



ESIO data by YCharts
[Read: How to Make Job Reviews Less Terrible]
Despite the overall runup, the portfolio is still trading relatively cheaply at 1.8 times nest current asset value, 0.5 times sales, and 1.2 times book value. For the year to date, the portfolio is up 3.2%; beating the S&P 500 (+2%), even with the Russell 2000, and trailing the S&P Small Cap Index (+3.5%). Of course, the true test, in my view, of any deep-value portfolio is how it performs when markets are in negative territory.
We'll have to see what 2014 has in store for this crop of cheapies.
At the time of publication the author is long IM.
This article represents the opinion of a contributor and not necessarily that of TheStreet or its editorial staff.