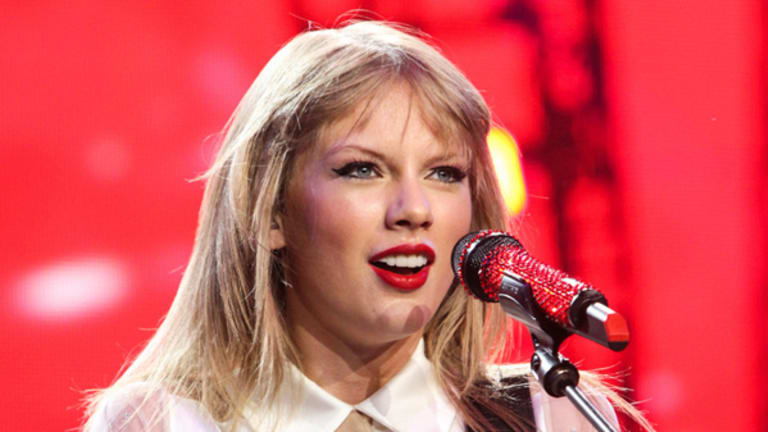 An Industry That's Leaving Billions of Dollars on the Table
If the music industrial complex could forget about royalties for a minute, it might be able to dig itself out of the 1990s.
NEW YORK (TheStreet) -- I have yet another way the music industrial complex can dig itself out of the 1990s. And it has nothing to do with making amends with the evildoers who front Internet radio outlets around the world.
Last month
"Forget
Apple
(AAPL) - Get Apple Inc. Report
and
Pandora
(P)
,
Google
(GOOG) - Get Alphabet Inc. Class C Report
Can Change the Music Industry," I wrote about my experience live streaming an entire Bruce Springsteen and The E Street Band concert, in mostly high quality, for free, from Rio via
YouTube
.
I wondered if anybody formalized -- as in, monetized -- the process of broadcasting concerts live over the Internet. If not, it's ripe for Google's picking. It could, however, also make sense for Google to stay focused on its core business, let somebody else do the legwork, facilitate the process and collect a share of the attendant advertising dollars.
That might be exactly what's happening.
You might think a record label such as
Sony
subsidiary
Sony Music Entertainment
would be all over something like this. They have the artists and surely could put together the platform or work a deal with Google to stream their acts' tours. But no . . . as is the often the case in the barely breathing music industry, it's a fledgling startup left to get the real work done.
Leafing through
the other day I stumbled upon a UK company called
LoveLive
:
LoveLive's purpose is to help music artists make more money ... More specifically, LoveLive helps record and distribute live performances from musicians. It also helps copyright holders monetize those performances through paid sponsorships from major brands, charging pay-per-view fees to fans who want to see the live stream, and managing distribution channels like YouTube and Vevo. The startup processes over 400 live performances per year from several well-known artists, such as Madonna, Ellie Goulding, and many others. Some of the brands it has worked with include HP, Ford, and Nike.
Nothing short of brilliant, which is why LoveLive just scored another round of funding.
The idea of live streaming concerts is nothing short of a money maker. For outlets such as Google and
Vevo
. But, most importantly, for artists of all scales and sizes and a music industrial complex too hyper-focused on the always has been, always will be dead end of royalties to use modern technology and changing consumer habits to its advantage.
Think about it. You're a big Springsteen fan. Or Taylor Swift. Or whomever. There's a world tour. You go to a handful of shows. Imagine being able to live stream any show on the tour you like -- multiple shows on the tour -- for $2.99 or $4.95 or whatever a pop. Imagine being able to pay a monthly fee for unlimited streams of an artist or a handful artists on tour.
The possibilities are endless.
But, hey, it's probably better for the record labels to continue their vendetta against Internet radio, enlisting musicians and bias news outlets in a disingenuous fight. Or probably not.
Royalties are not the only source of income for the people who make, perform and distribute music. Moreover, companies like Pandora did not come along and break a royalty structure that had been working. It's always been broken. All Pandora did, along with other digital pioneers such as YouTube, is come along and increase the potential for exposure and new lines of revenue fiftyfold.
As annoying as it is to see big companies such as Sony miss the obvious way forward, it's probably best they stay out of it. I'd much rather witness savvy startups take control of these new and exciting areas. The established players would most likely come in and muck things up.
--
Written by Rocco Pendola in Santa Monica, Calif.
Rocco Pendola is a columnist and
TheStreet's
Director of Social Media. Pendola makes frequent appearances on national television networks such as
CNN
and
CNBC
as well as
TheStreet TV
. Whenever possible, Pendola uses hockey, Springsteen or Southern California references in his work. He lives in Santa Monica.