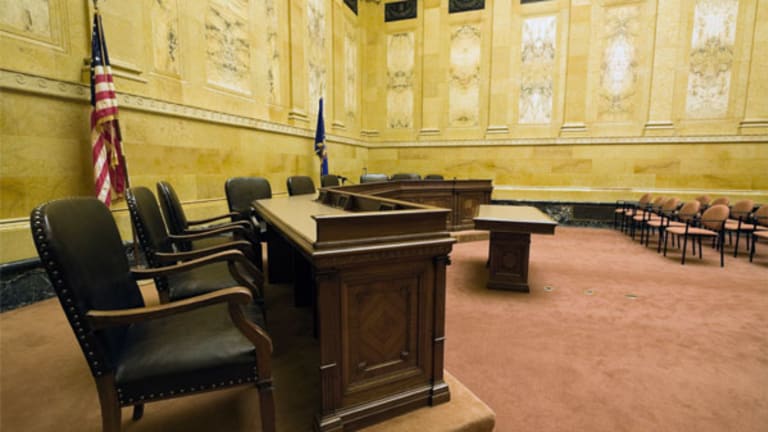 An Explosive Jump in Gas Prices
It seems speculators have already added a strong premium into the price of gasoline even before the summer driving season.
NEW YORK (TheStreet) -- Got a chance to sit down with TheStreet's Jim Cramer and discuss gas prices, now up more than 50 cents in the last month alone. What is causing this unprecedented rise?
Many of the most repeated arguments I hear just don't wash for me, including reduced Saudi supply and a shutting down of East Coast refineries previously owned by
Hess
(HES) - Get Free Report
and
ConocoPhillips
(COP) - Get Free Report
.
What does make sense to me is the strong increase in speculative positions in gasoline, now at a greater number than at any time in that contract's history, even going back to the major spike in oil prices in 2007.
This is a theme I wrote about extensively in my book "Oil's Endless Bid," now resurrected in the gasoline market. The last time retail gas prices hovered near $4 a gallon, crude prices were $20 higher; the time before that, crude was almost $40 higher than it is selling for now.
This is the clearest indication that speculators have added a strong premium into the price of gasoline even before we go into the demand-hungry summer. Gasoline is a very hot trade right now, akin to shorting the Japanese yen, but far more destructive to the consumer.
Have a look at the video I taped with Jim for more.
This article was written by an independent contributor, separate from TheStreet's regular news coverage.
Dan Dicker has been a floor trader at the New York Mercantile Exchange with more than 25 years of oil trading experience. He is a licensed commodities trade adviser.
Dan is currently President of
a wealth management firm and is the author of
published in March of 2011 by John Wiley and Sons.
Dan Dicker has appeared as an energy analyst since 2002 with all the major financial news networks. He has lent his expertise in hundreds of live radio and television broadcasts on
CNBC
,
Bloomberg
US and UK and
CNNfn.
Dan obtained a bachelor of arts degree from the State University of New York at Stony Brook in 1982.