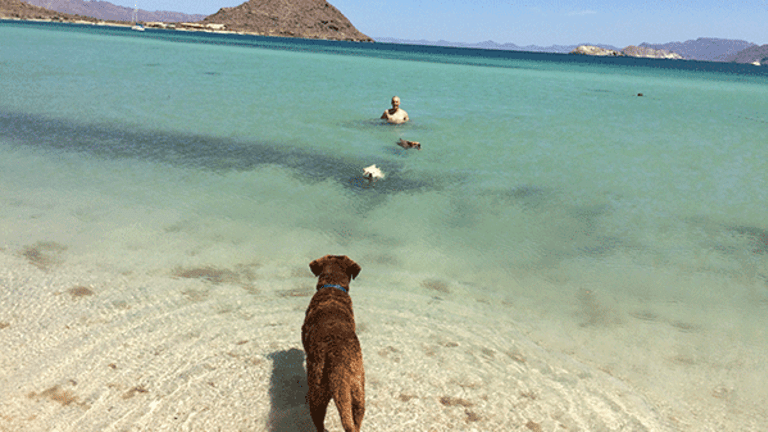 An Experiment Shows That Expat Living Is Cheaper, More Fulfilling and Enjoyable
A six-week experiment in expat living shows that living in a foreign country can be less costly but offer a superior lifestyle.
As Vice President of Business Development for Best Places in the World to Retire, hundreds of expats have told me that it costs less to live abroad, even while having a better quality of life. The study we ran returned the same results.
It would be difficult to keep hearing this and not think, "Could I do the same thing?" It sounded almost too good to be true.
So we decided to try it and see for ourselves. To make it even more interesting, we would run our experiment as a road trip, staying for six weeks to two months in each location, staying in high quality vacation rentals. During the entire experiment, I would keep working the same hours as I did before our trip, when we were living in our Arizona home.
I'm fortunate, because I can work anywhere in the world there is a good Internet connection. While of course this wouldn't work for people who must see clients and co-workers regularly (a dentist, for example), it is becoming more of a possibility for an increasingly large group of people, collectively referred to as "digital nomads." 
The experiment was designed to answer two questions:
Can one lower their cost of living while living abroad?
Can one attain a better lifestyle at this lowered cost of living?
A lower cost of living can be quantified. Below is the baseline, with a rough rundown of the costs of living in Arizona. These don't include all costs; rather, they are just those that were the most relevant for our experiment. I also made some estimates. For example, we owned our house in Arizona, but to do a fair comparison, I estimated what it would cost to rent it.
Rent: $3,500
Electricity: $275
Gas for the house: $80
Water: $130
Internet / TV / phone: $180
Health insurance: $436 (This is rising rapidly and will probably be in excess of $1000 per month within two years.)
Food at the grocery store (about $10 / day): $300
Food at restaurants ($30 average): $300 (This assumed that two people were eating dinner out 10 times over the course of a month.)
Pool service: $150
Gas for the car ($2.75 / gallon): $275 (For gas for the car, in both scenarios, I figured about 1,500 miles / month at 15 miles / gallon, which would translate to 100 gallons. The reason we didn't drive more miles on our road trip is because, once we got to our destination, we tended not to move around as much. For one thing, we didn't see the need to take a lot of trips, because we were already in an interesting location.)
Total: $5,626
My wife and I sold our home, put everything we didn't sell, give away, or place into storage into a large, white van, loaded up our two dogs, and drove toward Mexico. Neither my wife nor I speak great Spanish.
We crossed the Mexican border into Baja Calfornia, and spent three days traveling until we arrived at our home for six weeks: La Ventana, a small seaside village just south-east of La Paz, in Baja California Sur. In those three days, we visited some of the world's most beautiful beaches (which we had almost to ourselves), ate great food, slept in a yurt in the mountains, and saw both the Pacific and the Sea of Cortez. It was fantastic and inexpensive. We paid for gas and lodging, which was about $100 a night. Restaurants were ridiculously cheap and ridiculously good.
For our semi-permanent location at La Ventana during the next six weeks, we lived in a three bedroom, three bathroom, 5-year-old home with more than a 180-degree view of the Sea of Cortez and Isla Cerralvo (Jacques Cousteau Island) gracing the horizon. It was nothing less than magnificent. The calm, clear, warm water, teaming with fish, was a short walk down the hill. Here were the costs at our vacation rental, per month:
Rent: $1,200
Electricity: 0
Gas for the house: 0
Water:0
Internet/TV/phone: 0
Health insurance (better than I had before): $216
Food at the grocery store (about $8 / day): $240
Food at restaurants ($10 average / meal for two):$100
Pool service: Included in the rent
Gas for the car ($3.75 / gallon):$375
Total: $2,131
The reduction in cost from our baseline was $3,495, or a whopping 62%. In addition to this, if you meet certain requirements living abroad, you may be entitled to exclude over $100,000 per year per taxpayer from your Federal Income Tax. If we were to add this into the equation, our savings would skyrocket.
Later, we experienced similar results in the Puerto Vallarta area (where I got a great haircut for $2.76), and in the well known expat area of Chapala/Ajijic,where I got my car repaired for less than 25% of what it would have cost in the U.S.
So, based on my experiment, it is true that you can substantially reduce your cost of living, while still working, and living abroad. But what about the quality of life part of the experiment? Of course, the answer to this is not only qualitative, but also subjective, so it doesn't lend itself to a definitive answer for everyone. All I can do is report how I look at it. I could have:
spent those six-and-a-half weeks in much the same routine I'd previously had or;
met new and interesting people, sampled a new culture, witnessed falling stars over the Sea of Cortez, ate at fabulous restaurants for 60% off, tried new food, swam in clear, warm, inviting water, gone snorkeling, body surfing, stand up paddle boarding, kayaking, taken my daily breaks at the beach, and overall seen and experienced lots of great things.
Regarding which is better, you will have to judge. For me, option two was the winner.