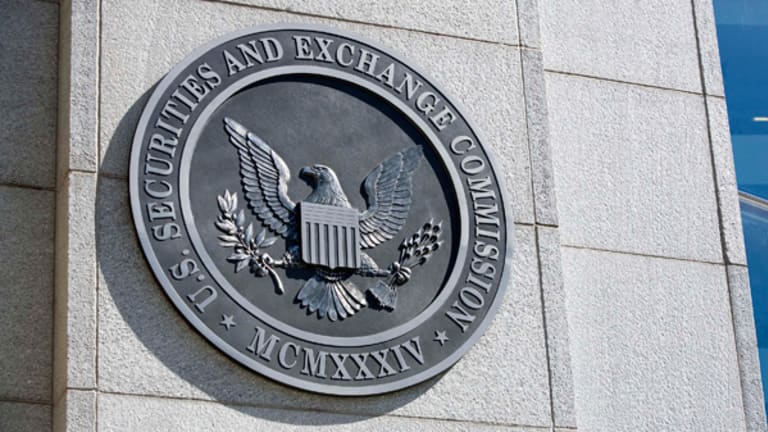 American Realty Capital Properties Just One Problem for Chairman Schorsch
Nicholas Schorsch's American Reality Capital Properties got a black eye for 'intentional' accounting errors. J.P Turner Associates, a brokerage firm he bought this year has a few problems, too.
Nicholas Schorsch's American Reality Capital Properties got a black eye for 'intentional' accounting errors. J.P Turner Associates, a brokerage firm he bought this year has a few problems, too.
NEW YORK (TheStreet) -- Who knew that a billionaire could have such a bad week? Real-estate big shot Nicholas S. Schorsch has been watching shares of his publicly heldAmerican Realty Capital Properties (ARCP) tank over the past week after the company announced that errant financial executives had "intentionally" made $23 million in accounting errors.
The company's Audit Committee investigated the accounting missteps and two senior financial executives resigned and were replaced. But with more investigations pending, according to Reuters and The Wall Street Journal, investors drew the reasonable conclusion they should bail not only from ARCP, the biggest owner of restaurant and other single-tenant properties, but also from other companies run by Schorsch.
That included stock inRCS Capital (RCAP) , a New York-based investment firm that had 9,200 financial advisors at mid-year and shares the same address and telephone number as ARCP. Around the time that books were being cooked at ARCP, Schorsch was exulting the fruits of an aggressive brokerage acquisition spree at RCS, where he serves as executive chairman.
Among those purchases was the June 12 acquisition of Atlanta-based J.P. Turner Associates -- "one of the finest independent retail broker-dealers in the nation," by Schorsch's account.
It's a curious commendation given J.P. Turner's sordid regulatory history. Maybe in RCS's rush to add to its broker ranks it didn't pay attention to things like serial account churning and supervisors who ignored red flags. Worse would be that management knew about the ugly details and decided to buy it anyway.
Spokespeople for RCS and Turner declined to comment.
In just over two years, three managers -- ranking as high as the firm's president -- have been suspended or barred by securities regulators. In September 2012, the Securities and Exchange Commission fined and suspended J.P. Turner's co-founder and president William Mello from acting as a supervisor for five months. In a related case, its former head of supervision, Michael Bresner, was permanently barred last December from working at any broker-dealer as a supervisor. An administrative law judge overseeing the case described Bresner's misconduct as "recurrent and egregious."
That same judge wrote that three former Turner brokers had "recklessly disregarded" their customers' conservative investment objectives. The brokers lost $2.7 million in customer money while generating $845,000 in fees and commissions, according to the SEC. The SEC's case against the three is on appeal. 
The violations and sanctions go on and on. Turner supervisor Herman Mannings III was suspended from acting as a principal for two months earlier this year. In that case, Finra said one of Mannings' 60 charges, Leonard A. Goldberg, had done 335 unsuitable mutual fund switches in accounts of 54 customers. Although Mannings should have seen "multiple red flags" in the transactions, he approved them without adequate followup, Finra said. 
Mannings did not admit or deny Finra's findings. 
Mannings still works at J.P. Turner. Goldberg found a job at Newport Coast Securities in Palm Springs, Calif. When I reached Goldberg by telephone at his office, he said that all of the 300-plus switches "were made at the customers' request." Finra has been investigating him since Oct. 3, 2012, according to his BrokerCheck records. 
Douglas J. Schulz, who provided an expert analysis in a recent Finra arbitration against Turner, said in a telephone interview that supervision at the firm "is some of the worst I've ever seen." And he's seen a few: the Web page of his Colorado firm, Invest Securities Consulting, says that he's testified in more than 600 investment and brokerage disputes. 
In Schulz's Turner case, a part-time personal trainer in Scottsdale, Ariz., who'd received a settlement after her parents' death in an airplane accident, entrusted her money to George Kardaras, a broker whose records show seven customer complaints and six liens and judgments, including $309,579 outstanding to the Internal Revenue Service. Regulators in Arizona revoked his license in 2012. 
That didn't happen soon enough, though, to protect the woman's trust account. Kardaras put more than half of Marta Malloy's $3 million trust fund in private placements, according to her statement of claim filed with Finra on May 23, 2013. Kardaras told her that one investment in particular, a private placement called Provident Royalties, would be a "life changer," according to her claim. 
Provident turned out to be a $485 million Ponzi scheme and its co-founder Joseph Blimline bides his time today in a Bastrop, Texas., low-security federal prison.
Malloys's trust account lost $750,000, according to her claim, a copy of which Schulz provided to TheStreet. Turner said in its July 31, 2013, response, also provided by Schulz, that Malloy was an "aggressive" investor with "extensive" knowledge of investing. Kardaras's Finra records show that the case was settled on Aug. 13 for $781,500. 
Kardaras does not have a telephone listing in the Scottsdale, Ariz., area where he last worked for Turner. 
Heidi Wheatley, a spokeswoman for J.P. Turner, declined to comment after I sent her a detailed list of questions. Tony DeFazio, an RCS spokesman, also declined to comment; he did not address questions about press reports of civil and criminal investigations of ARCP. 
Mannings, the area vice president who supervised Kardaras and was suspended earlier this year, referred TheStreet back to Wheatley. 
According to Mannings' records with state securities regulators, he flunked the Series 7 broker's test in 1999 with a 36 -- out of 100 -- and failed two more times, with a 44 and a 64, before passing with a 74 in 2001. His state records, which provide more comprehensive information than Finra's BrokerCheck, also show failing grades on three other tests he took for separate licenses, two of which he ultimately passed. 
On that list of questions, I'd asked Turner why they would hire a person who had apparently struggled so much with Finra's broker exams, and why Mannings still worked at Turner. Mannings in the meantime spends 30 hours a week apart from his management position at Turner as a principal at a "corporate social responsibility and sustainability" venture, according to his BrokerCheck records. 
It's instructive to understand the supervisory chain of command that oversaw the now-barred broker Kardaras. Mannings watched over Kardaras and some 59 other brokers. Bresner, the former supervisor who was permanently barred from supervisory jobs by the SEC, oversaw Mannings. There was only one management rung between Bresner and Mello, the founder and president who was nailed with that five-month suspension in 2012 by the SEC. Is it any wonder the firm's BrokerCheck lists 23 "regulatory events?" 
Why are firms like Turner allowed to stay in business? The firm's BrokerCheck is littered with the supervisory failures I've mapped out here, and more. In 2000 Finra censured and fined Turner because its director of compliance hadn't taken a required licensing exam -- and the guy turned out to be a former NASD compliance examiner. (NASD is the predecessor organization to Finra.) It's a whole new twist on the concept of the regulatory revolving door. 
SEC spokesman John Nester had no comment when I sent a detailed description of Turner's history and asked why it was still in business. Finra spokeswoman Michelle Ong responded to the same query by noting that Finra's actions against Turner "show vigorous enforcement consistent with the facts and substance of the actions." She also noted that Finra's record shows "beyond cavil that we will seek expulsion of firms where the evidence supports doing so." 
There were 24 such expulsions last year. I doubt the besieged Nicholas Schorsch will agree with me, but I'm thinking maybe it would have been better if the number had been 25.