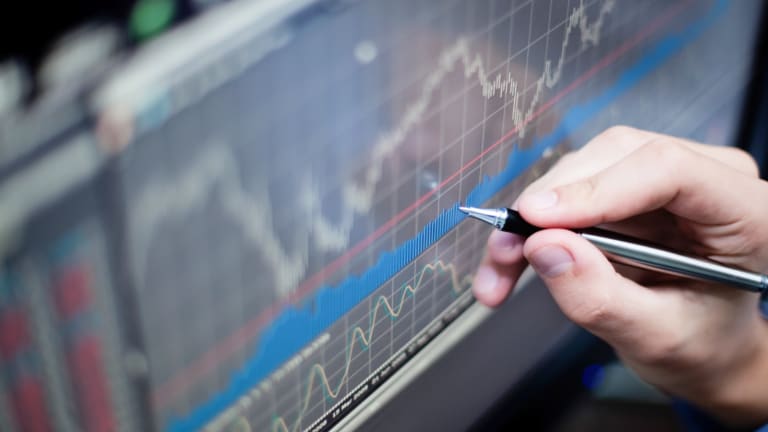 American Electric Power's Future Looks Promising
American Electric Power just hit an all-time high on Monday, but the utilities company still has room to grow.
American Electric Power (AEP) - Get American Electric Power Company Inc. Report on Monday hit an all-time high. Over the past year, the company's stock has been rising, even outperforming the S&P 500 and the electric utilities sector as a whole. But can American Electric Power maintain this momentum, delivering even more profits to investors, or is AEP running low on power?
The signs are encouraging. The company has an impressive roster of assets and investors. Analysts are predicting continued robust growth. 

American Electric Power is one of the largest electric utility companies in the United States, operating in 11 states and serving the needs of nearly 5.4 million customers. The company generates, markets, and distributes electric energy from coal, natural gas, nuclear, hydroelectric, and other sources to both retail and wholesale customers.
Through its wholesale division, American Electric Power sells power to market participants including other electric utility companies, local governments, and rural co-ops. As we explain below, American Electric stock should be a part of your long-term wealth building strategy.
The company also owns and leases a large portfolio of energy transportation vehicles, including 4,838 railcars, 498 barges, 12 towboats, and eight harbor boats, as well as owning a coal-handling terminal.
In addition, the company has some incredible energy assets such as the largest electricity transmission network in the U.S., consisting of more than 40,000 miles. American Electric also has more 765-kilowatt extra-high voltage transmissions lines than all the other utility companies combined. That includes giants such as Duke Energy, whose market cap of $54.74 billion far dwarfs that of American Electric Power, with a market cap of $31.91 billion.
American Electric stock closed Monday at $65.76. At its back is a roster of institutional investors, including Willington Wealth Management, which upped its stake in the company during the fourth quarter of 2015 to $2.2 million, and Reaves W.H. & Co., which now owns nearly $4.5 million, or more than 77,000 shares.
Recently, BarclaysCapital confirmed its target price of $71, or nearly 9%. However, given the company's strength and flexible business model, it wouldn't be surprising to see American Electric skyrocket past this target. Moreover, some analysts are calling for a consensus target price of $90.36. This would represent a boost of more than 40% and would tack on additional $12.44 billion to the company's market cap.
Analysts are waiting for American Electric Power to post the next round of quarterly earnings reports on April 28. The consensus is calling for 141.67% earnings per share (EPS) growth.
Electric utilities companies are traditionally safe investments, despite volatile markets. Electricity is always in demand, and companies such as American Electric Power that derive power from a wide variety of sources should continue to fare well. With impressively improving fundamentals and growing earnings, American Electric could soar once the next quarter's results are announced. Although it's at an all-time high today, there's the potential for growth and profits.
You see Jim Cramer on TV. Now, see where he invests his money and why American Electric Power stock is a core holding of his multimillion-dollar portfolio. Want to be alerted before Jim Cramer buys or sells AEP? Learn more now.
Are you making the right investment moves for your retirement, or are you blowing it by making all-too-common money mistakes? There are crucial steps that you should be taking now, to build wealth over the long haul. To find out whether you'll have enough money in your later years, download our free report: Your Ultimate Retirement Guide.
This article is commentary by an independent contributor. At the time of publication, the author held no positions in the stocks mentioned.