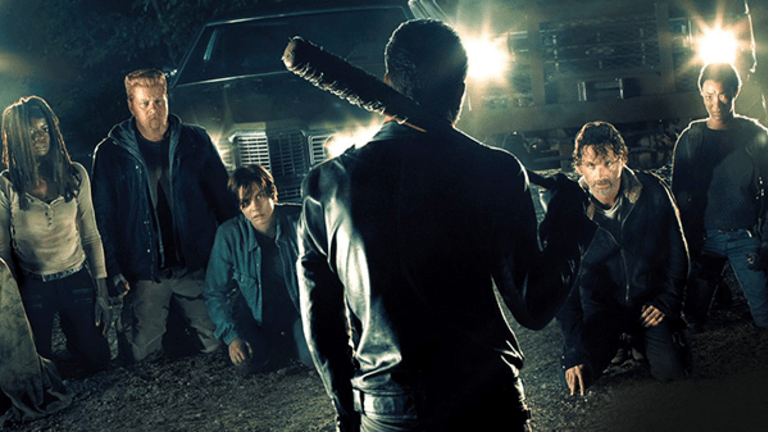 AMC and Comcast Run Around Advertisers With Premiere Service
The commercial-free simultaneous broadcast will be appealing to AMC Networks fans, but are enough of them willing to shell out $5 a month?
Any AMC Networks Inc. (AMCX) - Get Report fans who are also Comcast Corp. (CMCSA) - Get Report customers are in luck: a new extra-pay option, AMC Premiere, is available on Xfinity platforms this week.
AMC Premiere is an ad-free, simultaneous broadcast experience for Xfinity TV customers who are willing to shell out an extra $4.99 a month. That means if you are watching "Fear the Walking Dead" and "Preacher" on AMC this summer, you can now have an uninterrupted experience watching episodes live.
CBS Corp.'s (CBS) - Get Report All Access and Hulu LLC are two subscription-based services that allow ad-free content at a higher price, but AMC Networks, which could not be reached for immediate comment, is the first in the cable world to offer such a service. In addition to airing uninterrupted content, AMC Premiere offers additional TV episodes and movies from the AMC catalog to subscribers.
This week only represents the "soft" launch of the Premiere service, though down the road, AMC and Comcast will offer original content and a larger library of movies and television series for Xfinity TV customers willing to pay the extra $5 a month. The lack of commercials is sure to irk some advertisers, but it's unlikely that enough of Comcast's 19 million Xfinity customers will sign up for the service to create any controversy.
Comcast is interested in pursuing this model with other cable networks, though, which could throw advertisers into a tizzy down the line. With the amount of cord-cutting and cord-shaving in the market recently, it is more difficult than ever for advertisers to achieve maximum reach over television. If AMC Premiere marks the beginning of a landscape shift for cable networks, you can expect advertisers to put up a fuss.
We are, however, likely several years away from the day when all cable networks will have an ad-free premium option. Consumers generally identify as fans of particular shows, not particular networks, making it unlikely that there will be a large exodus from the traditional model. If AMC Networks' original content for the Premiere service can rival shows on Netflix and Amazon, then we are looking at a different beast. But so long as AMC Premiere is only offering a simultaneous ad-free broadcast and a library of old content, the television ecosystem will not be disrupted.