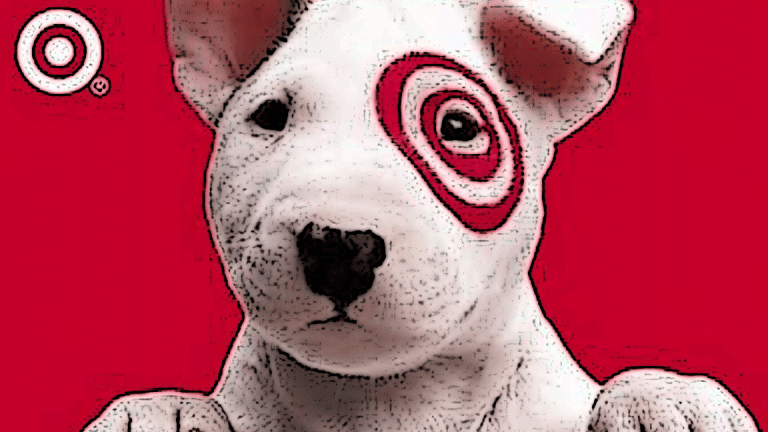 Stop the Insanity Amazon Will Not Be Buying Target
Amazon is not going to buy Target, so stop speculating. Did you see that the Nasdaq finally crossed 7,000 on Tuesday?
One day down, a whole year left to go. 
One Encouraging Sign From Nasdaq 7K
Investors love it when milestones or big round numbers are eclipsed in the market. It gives the bulls great reason to pound their chests loud enough so that it lures in the suckers clinging to cash. The first round number of 2018 to be crossed was Nasdaq 7,000, which happened on a closing basis Tuesday. 
On the encouraging side, the bulls have to be pleased that the Philadelphia Semiconductor Index (SOX) was a leader in the milestone hitting session. The SOX had lagged the broader Nasdaq for most of December, sparking fears of an early 2018 rotation out of hot tech stocks. With the SOX bouncing back, those fears are likely to be put to sleep for now. 
One of the strongest chip performers in the session: the red-hot Nvidia (NVDA) - Get Free Report , which popped 3%.
Stop the Madness
Hat tip to Loup Ventures founder Gene Munster on knowing when to pull the trigger on an outrageous prediction to garner maximum attention. My day started writing about Munster's call that Amazon (AMZN) - Get Free Report could buy Target (TGT) - Get Free Report , and it will end talking about why Amazon won't buy Target. 
To receive the FREE "Morning Jolt" daily newsletter, click here.
There is a less than 5% probability that this deal happens. Some very basic reasons:
It would be a waste of time for Amazon to even perform its due diligence. If regulators didn't let Staples (SPLS) and Office Depot (ODP) - Get Free Report merger, they would never let Amazon buy up one of the most prominent (and largest) retailers in the United States. 
Amazon and Target are not cultural fits. Bezos is likely learning the impact of cultures not fitting with the integration of the free-spirited bunch at Whole Foods. 
Target is a competitor to Amazon. Amazon will likely be in the business of buying complimentary assets at big premiums in the future, not overpaying for ones that could cannibalize its core business.
As TheStreet has argued, Macy's (M) - Get Free Report is a better fit for Amazon. 
The Rich Get Richer, and Get Handbags
One sector poised to cash in on Trump's new tax law -- shocker -- are luxury goods companies. TheStreet's Cathaleen Chen argues that lower tax rates for businesses and individuals could unleash demand for luxury goods. 
Let Apple (AAPL) - Get Free Report  (with its pricey tech gadgets) be your play on the 2018 wealth effect, fashion is super fickle.
Apple and Nvidia are holdings in Jim Cramer's Action Alerts PLUS Charitable Trust Portfolio.Want to be alerted before Jim Cramer buys or sells the stocks? Learn more now.
More of What's Trending on TheStreet: