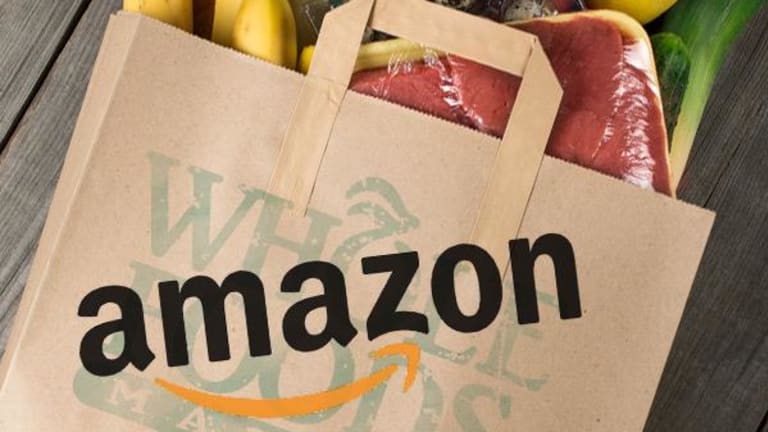 Amazon-Whole Foods Deal Is a Win for Activist Investor; Trump's New Course for Cuba -- ICYMI Friday
Here's what you need to know now.
What have I been harping on for who knows how long? Activism.
If you were listening, the announcement that Whole Foods Market Inc. (WFM) was be acquired by Amazon.com Inc. (AMZN) shouldn't come as a total surprise. Sure, the buyer isn't the first one that came to mind, but a transaction nonetheless seemed to be in the cards for the grocer, especially after Jana Partners got involved earlier this year.
The Whole Foods-Amazon tie-up marks a win for Jana, but it may not be the last of the year. The firm is also invested in a number of other businesses and you can bet we haven't heard the last of them this year.
But while everyone, and I mean everyone, was focused on the Whole Foods deal, The Donald took the stage in Miami to discuss relations with Cuba. While the intent is to to restrict the flow of money to oppressive elements of the Cuban regime and ensure that the statutory ban on tourism is strictly enforced, stricter regulations could have a negative effect on some business that have been betting big on the island nation.
Sure, we've all heard of the pipeline spills and the problems and controversy surrounding the business. But did you know just how bad this issue has gotten at Energy Transfer Equity (ETE)? We've got the story.
For the highlights of these stories and other top stories from TheStreet, we've got the latest and more.
This is an excerpt from "In Case You Missed It," a daily newsletter brought to you by TheStreet. Sign up here.

Photo of the day: Whole Foods has come a long way.
Founded in 1980 as a cooperative with a group of Texas friends, Whole Foods Market (WFM) has come a long way since its first 19-employee store. The company announced on Friday that it would be acquired by Amazon.com Inc. (AMZN) for $13.7 billion. The grocer, with more than 400 stores, has weathered adversity before. In 1981, just a year after its founding, a flash flood severely damaged the original store in Austin. The company, run by long-time friends David Matthis (right) and John Mackey, the current CEO, would reopen the store only 28 days later.
Read more from "In Case You Missed It." Sign up here.
Read TheStreet's full coverage of Amazon's purchase of Whole Foods: