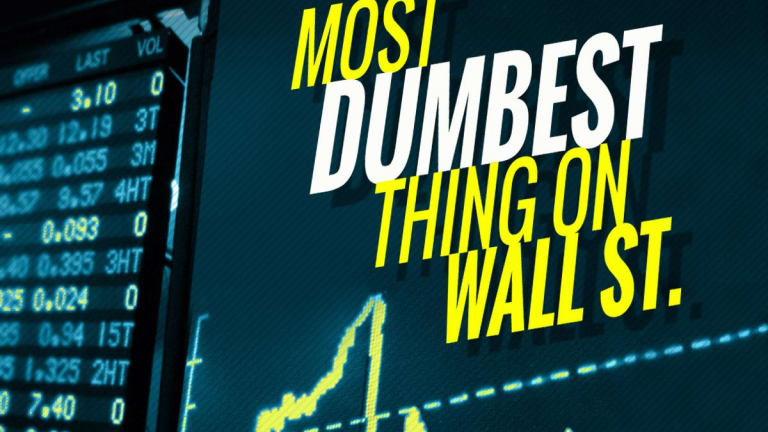 Amazon Is Not Killing Every Retailer, Only These Laggards
Retail stocks are still good investments, but that doesn't mean you should jump in blindly.
Retail stocks are still good investments, but that doesn't mean you should jump in blindly.
Amazon isn't ruining all retailers. 
After a week of watching clear losers in retail emerge, investors are probably questioning whether the space is even a worthwhile investment amid the long tentacles of eCommerce beast Amazon (AMZN) - Get Report . Can you blame them?
J.C. Penney's (JCP) - Get Report bonds made worrisome moves after a dismal second quarter and frightening full year profit warning. Macy's (M) - Get Report shares were beaten to a pulp after second quarter sales came in a bit light despite 4% GDP growth. 
But on the other end of the spectrum, quarters from discounter Walmart (WMT) - Get Report and high-end department store Nordstrom (JWN) - Get Report were cheered by the market as each showed they can successfully take on Amazon online. 
The takeaway: pick your retail plays carefully, and favor those winning online. 
Thinking Through the Investment
"When you're looking into retail, it's an industry in flux and with any industry in flux...investors need to really do their homework before getting into the sector," said Christian Magoon, CEO of Amplify ETFs. Investors should look to invest in a retailer that has "nice in-store traffic...and healthy affirmation that they'll continue to grow e-commerce."
"Walmart is the poster child for bricks-and-mortar successfully going online," added Magoon.
Besides Walmart, others doing it right include Kohl's (KSS) - Get Report -- which now accepts returns from Amazon in-store -- and Best Buy (BBY) - Get Report that sells Alexa devices and SmartTV's that have Firestick capabilities. In each case, the retailer is connecting its physical stores to the virtual world. 
Reminds Magoon, "Bricks-and-mortar retailers have very sensitive stocks that are based off of earnings calls -- it's a thin line between love and hate."
Dr. Tenpao Lee, an economics professor at Niagara University warns investors should be careful when jumping into bed with a retailer that hasn't proven itself in eCommerce yet. Prime examples: J.C. Penney and Sears (SHLD) , which now have stock prices below $2.00 and are trading near record lows.
"E-retailers will continue to grow in the near future at the expense of traditional retailers," said Dr.Lee. "The retail sector has outperformed the S&P 500 I:GSPC in one year, three year, five year, and 10 year comparisons. The main reason was caused by eCommerce and the industry was moving to a new business model. Many traditional retailers were in trouble and the industry has become more concentrated with Amazon leading the way."
Yet, Dr. Lee is among many TheStreet talked with that are bullish on Walmart. "I think Walmart will perform better eventually with its customer base and market accessibility...Amazon cannot [specialize] in all retail sectors."
Mike Loewengart, vice president of E*TRADE's Investment Strategy, believes that investors should dip their toes into all retail sectors. "You've got to take a mosaic approach," he explains. "Go in with your eyes open...go in knowing the potential."
Just be sure to avoid the J.C. Penneys of the world, however.
Kohl's and Amazon are holdings in Jim Cramer's Action Alerts PLUS member club. Want to be alerted before Jim Cramer buys or sells KSS or AMZN? Learn more now. Watch below for more insight into trading the retail space right now.