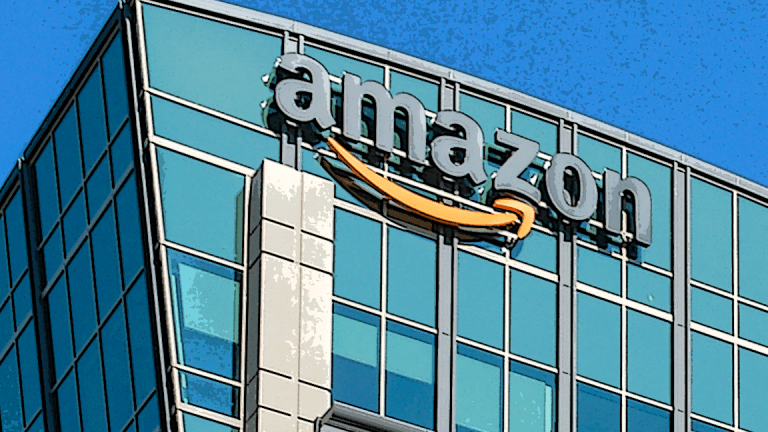 Amazon Is Losing Billions From Its Retail Business and Rivals Should Be Scared
Amazon clearly doesn't care about making money from its retail business. Lookout everyone else.
The retail industry is becoming a money losing business, and Amazon is largely to blame (AMZN) - Get Amazon.com Inc. Report .
Amazon reported great-looking first quarter numbers, but the details also showed us the negative influence the company is having over the entire retail sector. In order to compete with Amazon, other retailers need to lose money, just like Amazon does.
That's a dangerous place for them to be. 
Amazon reported $1.9 billion in net income on $51 billion in revenue for the quarter, and that is only a 3.7% profit margin, but it gets worse when you separate out AWS (Amazon Web Services) and Prime from the retail side of the business.
However, if we back out the AWS numbers from the overall results we are left with $45.6 billion in revenue and $500 million in earnings. Margins outside of AWS then shrink to 1%, but retail is actually worse than that.
The remaining segments are basically Prime, ads, and retail. The company does not separate out the segments from the services income on its 10-Q, but we know the general Prime numbers; 100 million prime members. This next step is an estimate. At that level, Prime brings in $10 billion in sales a year, or roughly $2.5 billion a quarter.
Using this estimate, the overall business, without AWS and Prime, lost about $2 billion last quarter. Although advertising is included here, too, this loss is almost all from the retail side of the business.
The interesting part is that retail accounts for most of the revenue: 60% of Amazon's revenue comes from retail, so 60% of the business is losing money.
The purpose of this number crunching is not to question the valuation of Amazon, but if 60% of your business is losing money, shouldn't a company's valuation reflect that?
Regardless of the answer to that question, what we know for sure is that Amazon loses money from its retail business. It clearly has found ways to offset those losses -- good for them, and good for consumers too, because they get to buy things much cheaper than they otherwise could.
In order to compete though, other retailers such as Walmart (WMT) - Get Walmart Inc. Report , Target (TGT) - Get Target Corporation Report and J.C. Penney (JCP) - Get J. C. Penney Company, Inc. Report also must be willing to lose money. This was extremely clear yet again. Anyone planning to open a retail business -- or buy a retail stock -- better think twice.
Written by Thomas H. Kee Jr., President and CEO of Stock Traders Daily.