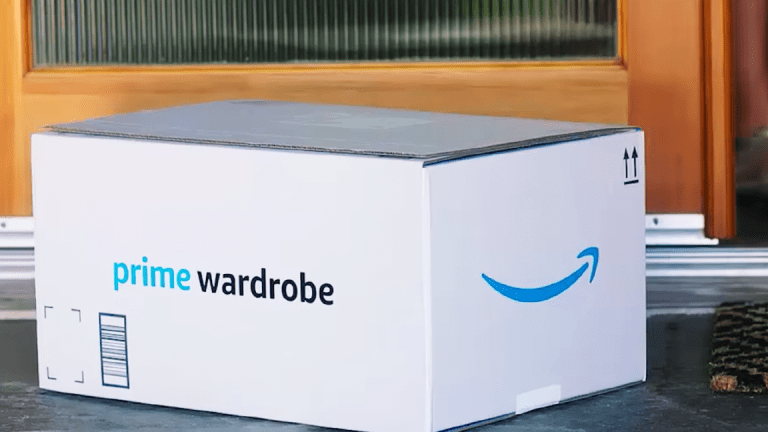 Amazon Isn't Only U.S. Tech Giant to Face an Uphill Battle in China
As Amazon sells Chinese cloud hardware assets to comply with new local rules, it's worth looking at just how challenging China has been for U.S. tech giants flying high elsewhere.
As Amazon sells Chinese cloud hardware assets to comply with new local rules, it's worth looking at just how challenging China has been for U.S. tech giants flying high elsewhere.
As the FANG stocks and Microsoft Corp. (MSFT) - Get Report bask in the glow of a big 2-year run-up during which they've frequently blown past analyst estimates and seen core businesses defy the law of large numbers, they share a common Achilles heel: In China, they've struggled to see a fraction of the success they've witnessed in most other big markets.
Indeed, other than Apple Inc. (AAPL) - Get Report and to a lesser degree Priceline Group Inc. (PCLN) , it's hard to think of a U.S. tech giant that has managed to profit from Chinese consumers on a large scale. And while big-name U.S. tech firms have been relatively more successful selling to enterprises in the world's #2 economy, those efforts have also faced plenty of challenges, as a recent Amazon.com Inc. (AMZN) - Get Report announcement shows.
This column originally appeared on Real Money, our premium site for active traders. Click here to get great columns like this.
To comply with new laws banning non-Chinese firms from owning or operating the hardware used to provide cloud services, Amazon Web Services (AWS) says it's selling "physical infrastructure assets" residing in China to local partner Beijing Sinnet Technology Co. for up to RMB2 billion ($301 million). AWS, which has established two "availability zones" in Beijing, insists it remains committed to China and that clients would continue receiving AWS services managed by Sinnet. It also notes the sale doesn't cover any AWS intellectual property.
But even if AWS faces no service disruptions from the asset sale, it does presumably eat into its Chinese opportunity. After all, Sinnet wouldn't be paying $301 million for AWS' local hardware unless doing so allowed it to keep a larger portion of the revenue produced by the cloud infrastructure (IaaS) services delivered using that hardware.
And that's unfortunate, since the Chinese IaaS market is booming. Alibaba Group Holding Ltd. (BABA) - Get Report , estimated by IDC to have a 40.7% Chinese IaaS share in 2016, recently reported its Cloud Computing segment revenue grew 99% annually in its September quarter to $447 million.
While AWS and Microsoft's Azure platform have meaningful Chinese presences, Alibaba and other local players, such as China Telecom and Tencent, claim the lion's share of the market. By contrast, Gartner estimates AWS had 44.2% of the global IaaS market last year, easily surpassing #2 Microsoft's 7.1% and #3 Alibaba's 3%.
Cloud services isn't the only field where things haven't gone as planned for Amazon in China: In spite of more than a decade of efforts, the company possesses only a sliver of a Chinese e-commerce market dominated by Alibaba and JD.com Inc. (JD) - Get Report And while Amazon launched a Chinese version of Prime in 2016, it's mostly focused on selling foreign goods and (due to government restrictions) doesn't come with Prime Video.
In recent years, Amazon has been investing more heavily in India, where Prime Video is allowed and the company has (along with local firm Flipkart) established itself as a top-2 e-commerce player. Though Amazon's international e-commerce segment saw revenue grow 29% annually last quarter to $13.7 billion, China appears to have played a small role in this growth at best.
Nonetheless, compared with some other U.S. tech giants, Amazon's Chinese struggles are par for the course. Consider that:
- Most of Alphabet Inc./Google's (GOOGL) - Get Report core apps and services are blocked in China, following the company's 2010 decision to shutter its Chinese search engine rather than continue censoring results. While Android is used on over 80% of Chinese smartphones, Google services are rarely available on them, and most of the company's Chinese revenue consists of ad sales to local businesses looking to reach overseas Google users.
- Facebook Inc.'s (FB) - Get Report core services and Instagram have long been blocked in China, and WhatsApp recently joined the block list. Though Mark Zuckerberg and other Facebook execs have been meeting for years with Chinese government officials, little headway appears to have been made towards getting Facebook's services unblocked. Like Google, Facebook does sell ads to Chinese firms trying to market to users elsewhere.
- Like Prime Video, Netflix Inc.'s (NFLX) - Get Report streaming services aren't available in China. For now, the company has to content itself with an original content licensing deal with Baidu Inc.'s iQiyi unit.
- Rampant piracy has limited Microsoft's Windows and Office sales within China. In the past, Microsoft has estimated about 90% of Chinese PCs contain pirated software, and that 95% of local Office installations are pirated.
- Uber gave up on China in 2016 after having invested billions in the country, opting to sell its Chinese operations to local ride-sharing leader Didi Chuxing.
All of this makes Apple's considerable success with Chinese consumers -- driven in large part by the iPhone, but with iPads, Macs and App Store transactions playing roles as well -- all the more impressive. The company's Greater China revenue, which also covers Taiwan and Hong Kong, totaled $44.8 billion in fiscal 2017 (ended in September).
On the enterprise side, China hasn't been quite as daunting for U.S. tech giants: Microsoft, IBM (IBM) - Get Report , Cisco (CSCO) - Get Report and others see meaningful sales to local businesses. But piracy can still be a challenge on the software side, and hardware market shares are often pressured by the popularity of local vendors such as Lenovo, Huawei and ZTE -- particularly following the NSA spying uproar. Last year, HP Enterprise sold a 51% stake in its Chinese H3C Technologies unit to Tsinghua Holdings for $2.3 billion, wagering H3C would have more luck selling to local enterprises and governments under local control.
Clearly, one can't solely blame the challenges faced by U.S. tech giants in China on government actions. The breadth and quality of rival offerings from Chinese tech firms, together with the local scale advantages that firms such as Alibaba and Tencent possess, are big issues as well. It's worth remembering that Google had less than half the Chinese search market when it exited. And that if Facebook was allowed into the country tomorrow without restriction, the popularity of Tencent's WeChat and other social platforms would act as a big headwind.
That said, censorship, local regulations and (on the enterprise side) government pressure to buy from local firms have taken a toll as well, and so has a failure to get piracy in check. And when it comes to censorship and local regulations, it can be tough at times to tell exactly where national security policies end and protectionism begins.
As trade tensions between the U.S. and China remain elevated, not a whole lot of attention has been given to how much of an outlier the Chinese market has become for U.S. tech giants that have been flying high almost everywhere else. That could very well change if the status quo continues.
Jim Cramer and the AAP team hold positions in Apple, Facebook and Alphabet for their Action Alerts PLUS Charitable Trust Portfolio. Want to be alerted before Cramer buys or sells AAPL, FB or GOOGL? Learn more now.
More of What's Trending on TheStreet:
Oil Slides on Rising Inventories, Weaker Demand Forecasts and Russian Wavering
Editors' pick: Originally published Nov. 15.