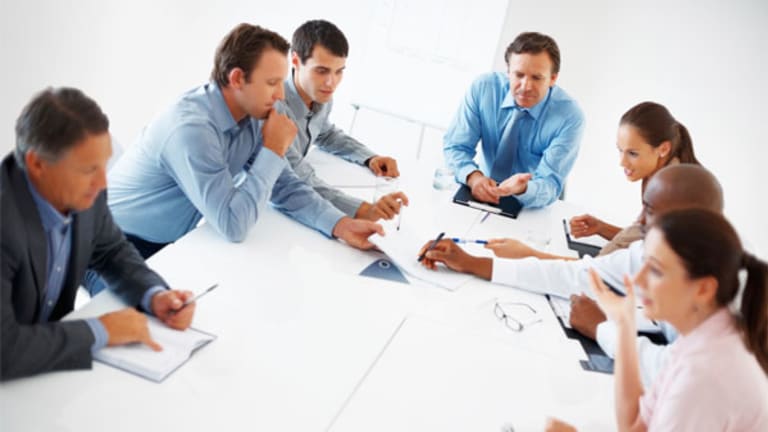 Amazon: Compensation That Works
Amazon has spent less than its peers on management while delivering better returns.
Amazon has spent less than its peers on management while delivering better returns.
The following commentary is from an investment professional with Clear Harbor Asset Management who is a participant in TheStreet's expert contributor program.
NEW YORK (
) --
Amazon
(AMZN) - Get Report
, the online retail giant, is famous for ignoring the quarterly conflagrations of Wall Street's noise machine and investing in its business to build long-term value. As a result, its stock price has been volatile, making it a dangerous bet for momentum traders.
But for the long-term investor, Amazon has been a star in an era widely characterized as a "Lost Decade" for stocks. Its growth has far outpaced the broader e-commerce sector, and its stock price has more than quadrupled since the
S&P 500
topped out at the height of the tech bubble in 2000. The S&P, by comparison, has lost a fifth of its value since then.
Many companies talk about investing for the long-term, but Amazon actually practices what it preaches, starting at the very top, where the 2010 compensation of its founder and chief executive, Jeff Bezos, consisted of just $81,840 in salary in addition to the cost of his personal security detail, which came to $1.6 million.
In a follow-up to
last week's column about scrutinizing compensation structures and general corporate governance policies to make better investment decisions, let's now look at specific companies that seem to be doing something right on that score -- starting with Amazon.
Amazon scored an A-grade on pay-for-performance from proxy advisory firm Glass Lewis. in 2010, meaning its shareholders got a lot of bang for their buck when it came to compensating the company's top executives. For the third year in a row, the company claimed the No. 1 spot in Glass Lewis's ranking of the most underpaid CEOs of S&P 500 companies, so this is not a one-hit wonder.
Bezos has never received annual compensation in excess of last year's modest salary, and he does not receive a bonus or any equity-based compensation. Glass Lewis concluded that Amazon "paid less than its peers, but performed significantly better than its peers."
How, you might ask, is Bezos incentivized to deliver this performance on such a modest salary... while apparently being surrounded by bodyguards? Well, he owns almost 20% of the company, so it's very much in his self-interest to deliver value to shareholders, including himself. Amazon typically grants a substantial amount of restricted stock units to top executives when they're hired, which vest over four to six years, ensuring that the company's leadership is in the foxhole with their shareholders.
For his part, Bezos's foxhole isn't too shabby. Thanks to his large stake in Amazon, he was the biggest dollar-gainer in the most recent
Forbes
400 list, which estimated his fortune grew by $6.5 billion over the preceding year to $19.1 billion, keeping him just ahead of
Facebook
founder Mark Zuckerberg and just behind New York's Mayor Mike Bloomberg.
Was the salary even necessary? No. My guess is that Bezos's entire existence revolves around his company and his job. He loves Amazon and will go to great lengths to continue its long-term record of success. That is precisely the quality in a business manager that any investor should be looking for.
To be sure, Amazon is an extraordinary company with a dedicated founder that pioneered online retailing and is transforming consumer behavior. This compensation arrangement wouldn't work for other companies that are operating under different circumstances. I'm not suggesting that Amazon's policies should be used as a yardstick for judging other companies, but I am saying that it's an example of a high-quality operation where the quality manifests itself in the company's corporate governance.
Anyway, investors have every right to demand that companies in which they buy stock be extraordinary. Otherwise, the performance of their stock portfolio will just be ordinary. Are there other noteworthy examples of good pay-for-performance out there with more conventional compensation structures?
Other repeat high-scorers in Glass Lewis's "The S&P 500 Underpaid 25" include
Sigma-Aldrich
(SIAL)
, a chemical maker, and
American Tower
(AMT) - Get Report
, which owns and operates wireless and broadcast communications infrastructure, like cell phone towers.
Both companies differ from Amazon in that their executives receive higher salaries and a broader mix of incentive-based and equity-based compensation, but in both cases, the companies have spent less than their peers on their management while delivering better returns for shareholders.
At the time of publication, the author held positions in AMZN.