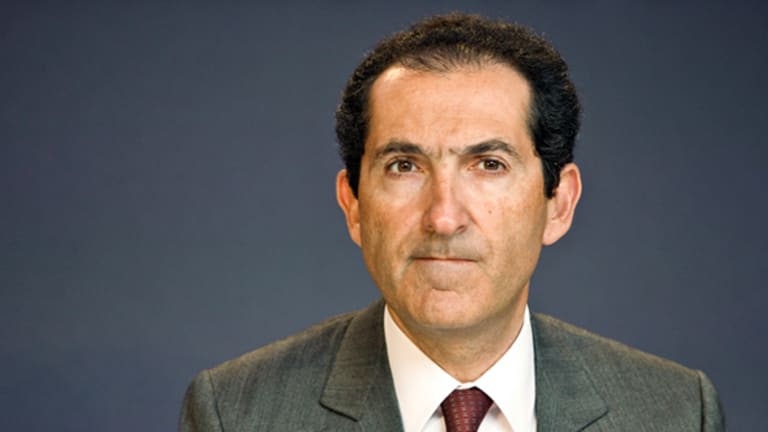 Publish date:
Altice Dissapoints but There Are Better Times Ahead
Falling French sales at the Suddenlink parent should prove to be a blip.
Falling French sales at the Suddenlink parent should prove to be a blip.
Patrick Drahi's Altice on Tuesday stumbled in its dash to establish itself as a telecoms giant, but should soon be back up and running.
Altice shares fell as much as 5% after it reported a 2.7% fall in first-quarter sales to €4.26 billion ($4.9 billion) and a slim Ebitda increase of 0.9% to €1.6 billion.
France was the big disappointment for the quarter. A dip in sales at its Numericable-SFR (NUMCF) unit, France's No. 2 telecom, led to a 6.1% fall in revenue in the country. Shares in Numericable-SFR also tumbled Tuesday, falling more than 7%.
The disappointing results in France were only partly offset by strong revenue growth in its U.S. business, Suddenlink, up 9% to €570 million, and at its Portuguese business.
The precipitous drop in French sales is worrying for a company that, despite recent refinancing of some loans, remains deeply indebted with about €35.5 billion of net debt at the end of 2015. Altice shares were rattled last year by fears it would struggle to meet its debt repayments, prompting Drahi to announce disposals, and it can still ill afford a downturn in its biggest unit's fortunes.
Fortunately, there is good reason to believe that Tuesday's setback in France is temporary. Numericable had a torrid quarter in part because a set-top box shortage crimped sales. Altice is confident that it now has that issue under control. A spike in promotional spending over the quarter also hit earnings.
Beyond those problems there is cause for optimism, which was reflected in Altice leaving its full-year guidance unchanged.
Prices are rising in France, following an extended period of cost cutting that has made it one of Europe's lowest margin telecoms markets.
Numericable-SFR expects to hike fixed and mobile pricing by between 5% and 10% this year, mirroring expected increases by its key competitors Bouygues Telecom and Orange (ORAN) - Get Report . Numericable-SFR added a net 66,000 customers in the first quarter and its roll out of high-speed fiber-optic cables is on track to hit a target of passing 22 million homes by 2022, making it France's largest high-speed network.
Altice's international business, and in particular it U.S. operations, also point to a brighter future. Suddenlink's adjusted Ebitda grew to €242 million, up 3% in euro terms and 18.5% in dollar terms, boosted by an increasing in pricing. That augurs well for Altice's continued expansion in the U.S. where it expects to complete a $17.7 billion acquisition of Cablevision Systems (CVC) in the second quarter.
"We view these results as broadly supportive," noted Goldman Sachs's Andrew Lee. "While France trends were tough, we expect improvement through FY16."
Goldman rates Altice a buy and has a price target of €16.60, a 30% premium to their price of €12.80 at the time of writing on Tuesday.