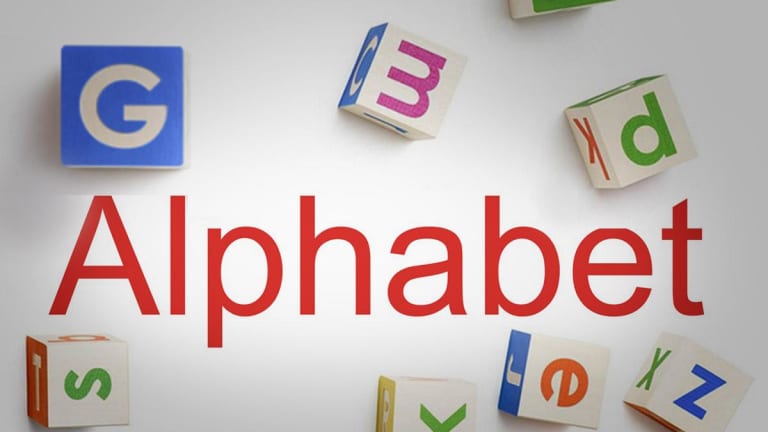 Alphabet's Quarter: A Bump in the Road, a Window of Opportunity
With Alphabet's businesses seemingly performing well, give or take a few bumps in the road that could spook some growth-biased investors, the stock seems to be a compelling GARP play worth further consideration.
The market did not react very well to Alphabet's (GOOG) (GOOGL) first-quarter earnings results.
In after hours trading, shares of the Mountain View-based tech company took a nose dive in reaction to total revenues of $36.3 billion that landed roughly $1 billion short of consensus expectations -- the widest top-line miss since 2016. Helping to provide solace were net earnings per share of $11.90, excluding the European Commission Ad Sense-related fine disclosed in March, which compared very favorably against a consensus estimate of $10.58 that remained largely unchanged over the past couple of months.
Growth Slowdown Does Not Look Concerning 
It seems evident that lack of top-line momentum relative to expectations stood behind the initial bearish reaction to the company's results. But regarding unimpressive revenue increase of less than 17%, the lowest growth rate of the past 12 quarters, a couple of very important caveats are worth adding to the discussion.
First, Alphabet endured substantial currency headwinds in the most recent quarter, without which sales would have moved forward 19% over year-ago levels. Considering that Alphabet's cost structure is mostly dollar denominated, it is actually impressive that adjusted operating margin of 22.9% topped expectations by a respectable 170 basis points, on the back of relatively lower traffic acquisition costs (TAC) and despite heavy investment in research and development.
Second, comps were particularly hard to beat this time around, following the multi-quarter record high growth rate achieved in the first quarter of 2018. On a two-year stacked basis, an annual sales increase of about 21.2% looked robust enough and largely in line with recent trends.
In addition, it is possible that the modest slowdown in Alphabet's revenue growth pace may have been driven by friction caused by an evolving advertising product portfolio. The management team seems to support the theory, as CEO Sundar Pichai reminded earnings call participants that these ongoing changes needed to improve ad customers' ROI can cause near-term headwinds to top-line results.
More important for long-term investors is the fact that YouTube seems to have maintained momentum, helping to boost margins as the revenue mix shifted closer towards the platform's TAC-free model. Cloud remained the fastest-growing business in Alphabet's portfolio, although the path to relevance versus industry leaders Amazon (AMZN) and Microsoft (MSFT) remains rocky. Lastly, "the moonshots" once again served as a meaningful drag to profits, but the company shared interesting developments in areas like autonomous vehicles that could become more of a bullish story in the future.
Alphabet Is A Growth Stock At A Reasonable Price
To put the after-hours stock price pullback in perspective, Alphabet will likely open the Tuesday session trading near April 11th levels. This can barely be considered a rare "buy on dip" opportunity, considering how much shares have appreciated lately -- 24% year-to-date, to be precise.
But while some profit taking might justify a selloff in the near term, Alphabet's valuation seems conservative enough at current levels. A forward earnings multiple of only 25x looks de-risked when long-term earnings growth expectations of 18% are taken into account. With Alphabet's businesses seemingly performing well, give or take a few bumps in the road, the stock appears to be a compelling GARP (growth at a reasonable price) play worth further consideration.
The author has a long position in MSFT.