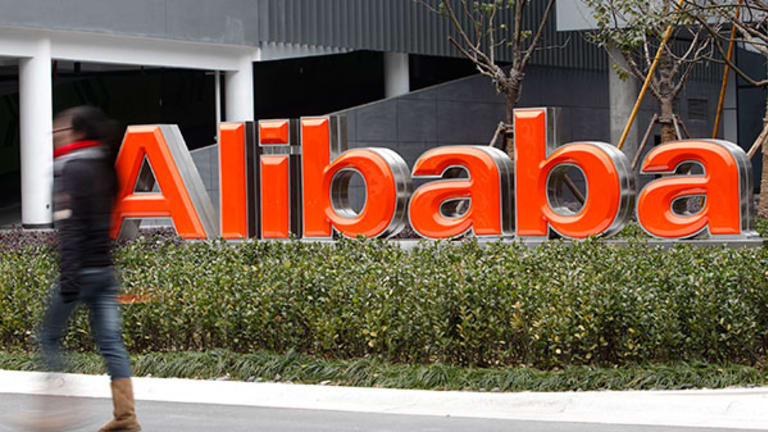 Alibaba IPO: Good News and Bad News Are Spelled Out in SEC Filing
The Alibaba IPO carries risks of something new but also foreign accounting and valuation measurements which may not translate well to your bottom line. Skip the fine print in the SEC filing at your own peril.
The Alibaba IPO carries risks of something new but also foreign accounting and valuation measurements which may not translate well to your bottom line. Skip the fine print in the SEC filing at your own peril.
NEW YORK (TheStreet) -- There's good news and bad news about the Alibaba IPO.
Let's start with the good news. Alibaba's initial paperwork allows potential investors to finally get a look at its financials. Its financial performance looks very strong. Unlike many other tech companies in recent IPOs, this company appears to have real revenue and real profits. It has positive cash flow, solid revenue growth, a solid net profit margin and nearly $1.5 billion in profits.
The bad news is that now you have to read the 2,000-plus page filing with the SEC if you're thinking about investing in Alibaba or directing clients to do so. Seriously.
I always encourage people to take a common-sense approach to reading companies' financial statements, and you should definitely do this with Alibaba's. Daunting as the task may be, you should read the whole filing, and don't ignore items that leave you with questions. After all, Alibaba fills 30 pages alone describing the company's risks, and it has more than 60 pages of notes to the financial statements. Many of those may be "routine" or similar to risks and notes other tech companies point out in their filings. But, accounting involves many judgment calls, and the notes to financial statements help explain what those are for Alibaba. Most companies actually divulge major issues in those sections as well.
You should also think twice about whether we are facing a bubble for technology stocks in general and for tech IPOs especially. The IPO market showed more activity in the first three months of this year than in any first quarter since 2000. Alibaba's planned IPO means the U.S. is on track to generate another record year for public offerings.
Also, roughly half of this year's IPOs are trading below their IPO price. It could be that investors are finally starting to look at the fundamentals of these businesses compared to the valuations, and, if so, that's a good thing. We've had too many IPOs where analysts seem to come up with their own valuation methods (that stray far from fundamental financial principles used in the past) in order to justify sky-high multiples.
Regardless of which way the IPO market and markets in general are headed, it's really important that investors take time to plow through the Alibaba filing and understand what they're buying. IPOs always have material issues and uncertainties. Investing in a company from another country means even more unknowns. Their accounting standards are different; their filing requirements are different. And while we hope those differences get equalized in the process of coming to a U.S. exchange, there's still more risk investing in a company based outside the U.S., so you have to be very careful.
Reading through the risks and the notes to the financials will also help you evaluate whether Wall Street's valuation makes sense. We don't know yet exactly what Alibaba's IPO share price will be, but with a valuation reportedly exceeding $100 billion, this may be another technology company with a rich valuation.
Let's look at the low end of the spectrum: a $109 billion valuation (as the company reportedly valued itself in April) -- that's around 20 times sales and 80 times profits. However, the valuation will most likely end up closer to between $170 billion and $200 billion, which is 30 times sales and 125 times profits.
That's not quite as rich of a valuation as Twitter's (TWTR) - Get Report at the time of its IPO (which went out at 40 times sales) but compare Alibaba's relative value to that of Microsoft when it went public. Even looking at the most conservative valuations of Alibaba, Microsoft was less than one-eighth of the relative value of Alibaba.
This is, of course, merely speculation today. We won't have a firm understanding of the company's relative value until it releases the share price ranges in the next 60 days. However, keep a close eye on that final valuation in relation to Alibaba's fundamentals. While it's refreshing to see a technology company going public with solid revenue and real profits, I worry that Alibaba may be seeking a bull market valuation rather than a valuation that truly reflects its financial strength.
>>Read More: The Biggest Risks to Alibaba's IPO
>>Read More: The Alibaba Madness Begins
>>Read More: Why You Should Buy Apple Now
At the time of publication the author held no positions in any of the stocks mentioned.
This article represents the opinion of a contributor and not necessarily that of TheStreet or its editorial staff.