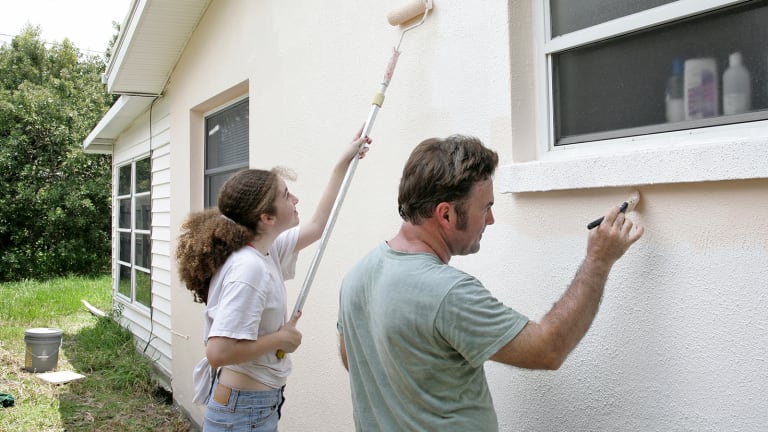 Akzo Nobel Shares Down on 'Uncertain' 2016 Outlook
The Dutch maker of coatings and paints expects deflationary pressures and currency headwinds to continue.
Akzo Nobel shares fell on Tuesday after the Dutch maker of coatings and paints painted a pessimistic picture in its full-year outlook.
The company said Tuesday that second-quarter revenue fell 6% to a lower than expected €3.71 billion ($4.10), putting the blame mainly on adverse currency effects.
Revenues were down in all three business divisions -- decorative paints, performance coatings and specialty chemicals -- as lower costs and improvement initiatives were offset by adverse currency effects.
Akzo Nobel shares slid 2.42% in morning trading to €58.07 on the Euronext Amsterdam exchange, giving it a market value of around €14.3 billion. 
Operating income rose 9% to €491 million in the second quarter. While that beat most consensus forecasts, that was not enough to lift investors spirits with as CEO Ton Buechner saying, "The market environment in 2016 remains uncertain with challenging conditions in several countries and segments."
He added that deflationary pressures and currency headwinds are expected to continue, and that "our ongoing focus will remain on driving continuous improvement and organic growth across our business area."
The company, which spent $17 billion in 2008 to acquire the U.K.'s Imperial Chemical Industries, said after last month's British referendum to leave the European Union that it would continue to invest in the country.
More recently it's been expanding elsewhere. It agreed earlier this year to buy BASF's undefined  coatings business in a €475 million deal due to close in the second half. The company also faces pressure to make another big acquisition following paint retailer and manufacturer Sherwin-Williams' (SH) $11.3 billion deal in March to buy paint and coatings peer Valspar (VAL) .
Analyst Wim Hoste of KBC Securities in Brussels remains bullish on Akzo Nobel, reiterating his buy rating on the stock and €78 target price on Tuesday.
"We continue to believe Akzo has successfully adjusted its footprint and organization in the past few years, with the company now back in value creation territory," he said in a note. He also pointed to Akzo Nobel's "quite attractive" single-digit valuation, far below recent M&A multiples like Sherwin-Williams' Valspar acquisition of 15 times enterprise value to estimated 2016 Ebitda or 11 times post-synergies.