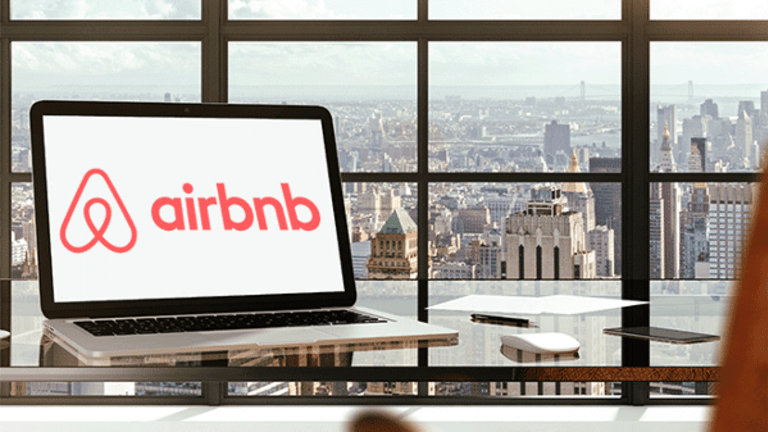 Airbnb Is Now a $31 Billion Powerhouse and Just Became an Even Bigger Threat to the Travel Industry
The home-sharing giant has closed on a more than $1 billion round of funding.
The home-sharing giant has closed on a more than $1 billion round of funding.
Peer-to-peer home-sharing platform Airbnb has closed a $1 billion round of funding that values the company at $31 billion.
The San Francisco, Calif.-based company also turned profitable in the second half of 2016, securing enough funds and further delaying plans to launch an initial public offering, according to the company's newly-filed forms with the Securities and Exchange Commission. 
With 3 million bookable homes across 191 countries, 8-year-old Silicon Valley startup Airbnb is stepping up its effort to expand beyond its core business of short term home rental. The company has made several strides towards that goal in 2017, acquiring companies including high-end home-rental provider Luxury Retreats for around $200 million and social payments startup Tilt. To transform itself into a full-service travel company, Airbnb notably added a "Trips" service that allows users to book tours and activities designed and led by local cultural experts.
While attractions are not necessarily a new market and competitions from the likes of TripAdvisor (TRIP) - Get Report , Expedia (EXPE) - Get Report , and Priceline (PCLN) abound, Justin Patterson, analyst at financial services firm Raymond James believes that Airbnb still holds several unique advantages such as high traffic, a passionate community, tremendous data about users and a strong mobile app where 70% of all messages from hosts and guests are sent.
Trips, launched on Nov. 17 last year in 12 cities worldwide, taps into the local know-how of Airbnb home hosts who can offer exotic activities such as truffle-picking tours in Italy and violin-making classes in Paris.
Travel industry experts think that Airbnb, which has great demands and technology, made the right move with this business expansion. But whether they will be able to scale the supply side and deliver lots of experiences that travelers want is still up in the air.
"The vast majority of travelers still stay in hotels. They want to go to the top of the Eiffel Tower or the top of the Empire State building. They may only have a day or two in Paris or New York so that they can see the four or five things that everyone wants to see because they are in the city just for one time," said Douglas Quinby, vice president of research at market research firm Phocuswright.
"The in-destination tours and activities market has been notoriously difficult for online travel companies to make work, because it is so fragmented and long tail. It is expensive to acquire supply, expensive to acquire demand, and very difficult to make the supply bookable last minute in destination when most travelers book their activities," said Quinby. "And Airbnb is pursuing the long tail of the long tail with peer-to-peer host experiences."
In launching "Trips," Airbnb has collaborated with restaurant booking platform Resy, which will allow customers to book tables directly through the Airbnb app for the first time. It also struck an exclusive partnership with GPS audio guide mobile app company Detour to offer users a more immersive and experiential way of discovering neighborhoods.
"Until now, Airbnb has been about homes," said Brian Chesky, Airbnb CEO in a statement released back on the launch date. "Today, Airbnb is launching Trips, bringing together where you stay, what you do, and the people you meet all in one place. We want to make travel magical again by putting people back at the heart of every trip."
But Airbnb is not special in wanting to offer a full travel package that includes travel accommodation, dining and tours. Expedia spent $3.9 billion to buy vacation rental site HomeAway in 2015. Priceline purchased online restaurant-reservation service company OpenTable for $2.6 billion in 2014.
After Snapchat parent company Snap (SNAP) - Get Report 's $3.4 billion IPO on Mar. 2, Airbnb is looked upon as one of the most hopeful tech unicorns to go public in the next two years. Although the fresh funding may delay Airbnb's public debut, it will help the company expand its global operations and tackle regulatory challenges. Analysts who had tried the beta version of Trips believe that the added service will also help Airbnb create new revenue streams.
Confidence in the Trips service particularly arises from the three top markets Paris, Los Angeles, and Tokyo, which represent 46% of inventory. New cities are also scaling fast, which is a good sign for the 39 cities where locals will soon be able to sign up to offer such services.
As Airbnb sets out to transform the travel industry, it also faces challenges to grow and scale up. The company has been at the receiving end of regulatory pushbacks from local legislators in New York and San Francisco. Just last month, New York Governor Andrew Cuomo signed into law a bill that could impose up to $7500 of fines for people who list rentals of fewer than 30 days in multiunit buildings. Luckily, Airbnb was able to dodge a bullet in its hometown San Francisco, where Mayor Ed Lee in December vetoed a bill that would have reduced annual limits on short-term rentals in the company's own backyard.
To tackle these regulatory obstacles that seem to threaten the company's expansion, Airbnb has worked on securing 700 tax agreements in cities that generate more than 90 percent of its revenue. Currently Airbnb has 200 existing tax agreements that allow the company to collect and remit hotel taxes to local governments, but CEO Brian Chesky told The Financial Times that he aims to boost the number by another 500.