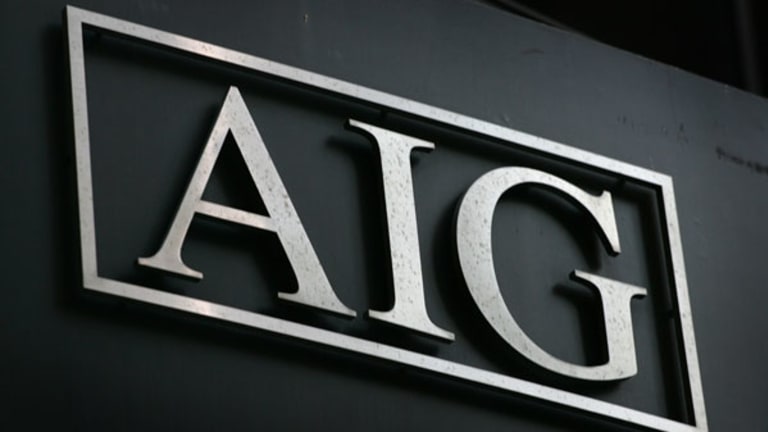 AIG Is Back Today, but What About Tomorrow?
Now that Robert Benmosche has AIG back on its feet, isn't it time to talk about its future?
NEW YORK (
) -- In normal times a company like
AIG
(AIG) - Get American International Group, Inc. Report
is a money-making machine.
That's because insurance is a great business, and the product sells itself.
As an old college friend who later went to work for the company's property and casualty unit explained to me many years ago, it's basically a book-making operation.
When you buy insurance you bet that bad things will happen. The insurer is betting bad things won't. When the contract ends you lose your bet and the insurer keeps your money. When bad things do happen, they're supposed to pay out, but the odds are always with the house, and if they lose too many bets, they raise the odds on everyone.
Oh, and while the bet is on the bookie keeps your money and invests it for himself. Sweet.
Trouble is, AIG made some bad bets during the last decade. It insured collateralized debt obligations, or CDOs, guaranteeing the payments on tons of mortgages, rather than individual mortgage instruments. Rather than being pure bets, these were bets on bets the gambler facing them had no control over.
Lots of questionable mortgages got packaged into CDOs, and when those mortgages went bad, the entire economy collapsed, AIG along with it.
Former AIG CEO Maurice "Hank" Greenberg is still fighting charges that he caused the collapse. He blames Eliot Spitzer, then New York Attorney General, for having him fired in 2005, and says the bad CDOs were bought after he left. He's also in court over the 2008 bailout, saying it was an unconstitutional "taking" -- his
Starr International Co.
was AIG's largest shareholder at the time.
It's hard to write about AIG, even today, without talking about Greenberg and the bailout. It's all very Shakespearean. But regardless of how the law treats the case, and
Federal Reserve
chairman Ben Bernanke will be personally deposed to describe his part in it, the news today is it's in the past.
The new AIG story starts in 2009, when the government hired retired
MetLife
(MET) - Get MetLife, Inc. Report
CEO Robert Benmosche to run the company. Benmosche simplified the operation, selling some big pieces of the firm in the process.
But if you put money to work with Benmosche, you're now doing OK. (I started doing this last December, in my retirement account, and I can vouch for that.) The government has been paid back, with a profit, and AIG has just announced a dividend and stock buyback.
When Benmosche shows up for a TV interview these days, he's treated as a rock star. (He has also grown a rocking beard.) He's treated the way Greenberg once was, the way Greenberg feels he should still be treated. Those who say no one was ever punished for the Great Recession haven't talked to Hank Greenberg.
Still, like I said, in normal times insurance is a great business.
for the latest quarter of $2.7 billion, or $1.84 a share, up from $2.2 billion in the previous quarter.
The real headline should be that these are normal times again. The real story should be the still-unsettled question of who will succeed Benmosche as CEO. Former Chairman Steve Miller, who was to take over in a plan written when Benmosche was diagnosed with cancer in 2010, left last year. Benmosche says he's in remission. As a shareholder, I'm thankful.
But the man is 69. Even the best book-making operation doesn't run itself. Instead of talking about AIG's past, or even its present, when are we going to return to talking about its future? Isn't the unknown future what insurance is all about?
At the time of publication, the author owned 200 shares in AIG
This article is commentary by an independent contributor, separate from TheStreet's regular news coverage.
Dana Blankenhorn has been a business journalist since 1978, and a tech reporter since 1982. His specialty has been getting to the future ahead of the crowd, then leaving before success arrived. That meant covering the Internet in 1985, e-commerce in 1994, the Internet of Things in 2005, open source in 2005 and, since 2010, renewable energy. He has written for every medium from newspapers and magazines to Web sites, from books to blogs. He still seeks tomorrow from his Craftsman home in Atlanta.