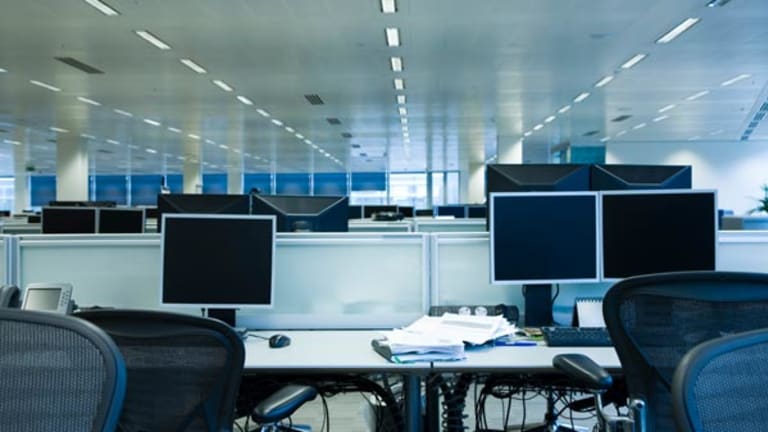 Publish date:
Against the Odds, a U.S.-Based Call Center Company Celebrates 25 Years
Not every call center is overseas, as Answering Services United proves.
Not every call center is overseas, as Answering Services United proves.
NEW YORK (TheStreet) -- At a time when American call center services are moving overseas, Arizona-based Answering Service United is staying home.
ASU will be celebrating its 25th anniversary this year. It has survived as even corporate bigwigs such as AT&T (T) - Get Report, JPMorgan Chase (JPM) - Get Report and Microsoft (MSFT) - Get Report use call centers operated by third parties in developing countries to save on costs.
During the past five years, the company has added more than 220 Americans to its payrolls, increasing its staff by an average of 10% per year. 
"The business process outsourcing business, if done right, can sustain during both good and bad times," ASU CEO and founder Gregg Snyder said. "During bad times, businesses need to outsource to third parties as they're eliminating in-house staff. During good times, clients want to make sure their callers can get a live person on board."
ASU has grown from a local business to a national one, whose clients include KMart, a unit of Sears Holding Co. (SHLD) , and Gatorade, which is owned by PepsiCo (PEP) - Get Report.
Competition from overseas is tough. The Philippines and India each hire roughly 400,000 call-center agents who earn monthly wages of $250-$300, compared with about 140,000 U.S. agents who get a monthly paycheck of $3,000 on average.
Most ASU clients are organizations that have approached the company after failed attempts at locating offshore agents -- a development that is becoming commonplace with poor reviews on the customer service of larger companies such as AT&T, which launched a new call center in the Philippines a few years ago.
Meanwhile, other domestic companies such as Arise Virtual Solutions in Miramar, Fla., and Avoxi in Atlanta are contracting hourly workers who staff customer-service phones at home while they are managed on someone else's payroll -- an evolving practice called "phonesourcing," which saves on the time and costs that in-house training demands.
But while middleman outfits such as Arise Virtual have been struggling with an attrition rate of six months to a year, ASU has focused on keeping employees, who stay on board on average for 4.8 years.
In 2010, one long-time ASU employee went beyond the call of duty. The employee of more than 10 years saved the life of a caller by dialing emergency services when she sensed that he didn't sound right. The caller had phoned the agent from the basement of his company when carbon monoxide began leaking from above.
That episode is an example of how ASU provides clients a live person, rather than an automated service. "I believe in conversation versus technology. Technology is great and there's a place for it. But I think people would like to talk to someone once in a while," Snyder said.
Apple Is Regaining Its Momentum After the Stock Split
Why Amazon Loves Local and Why It Absolutely Shouldn't
At the time of publication, the author had no position in any of the stocks mentioned.
This article represents the opinion of a contributor and not necessarily that of TheStreet or its editorial staff.