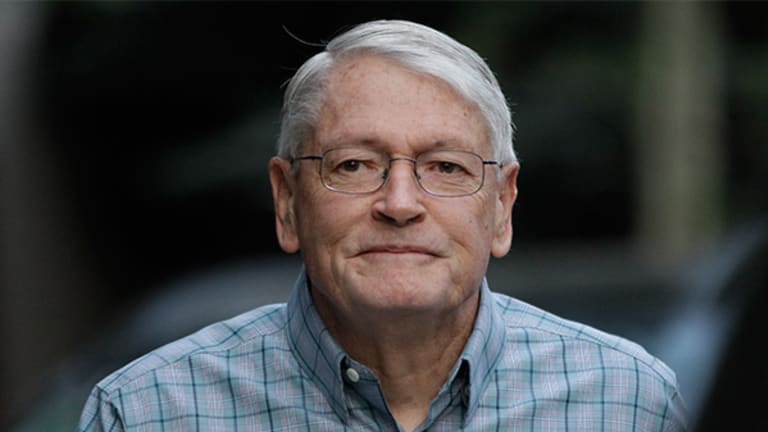 After Lions Gate-Starz Deal, the Next Move in Malone Chess Match Could be Discovery Merger
The owner of the Discovery and Animal Planet channels would give Lions Gate more heft in TV.
The owner of the Discovery and Animal Planet channels would give Lions Gate more heft in TV.
Lions Gate's (LGF) $4.4 billion acquisition of premium cable channel operator Starz (STRZA) raises the prospect that the studio behind the Hunger Games franchise could become the acquisition vehicle behind billionaire media investor John Malone's plan to roll up smaller content providers.
The next company to fall in line could well be Discovery Communications (DISCA) - Get Report , the owner of 13 U.S. cable channels including Discovery and Animal Planet, according to media analysts and dealmakers. Malone, whose company or associated interests own stakes in Lions Gate and Starz, also owns a 29% stake in Discovery.
Discovery, which has been building out its international assets and controls Eurosport and its TV rights to key European sporting events, would give Starz a huge presence in international programming and the kinds of unscripted reality shows that populate its networks, figures Tony Wible, a senior equity analyst with Drexel Hamilton who covers the media and entertainment industry.
Despite increased TV production, its often uneven film business accounts for 71.5% of Lions Gate's overall revenue, according to financial filings.
"The deal makes all the sense in the world," Wible said. "It's the kind of consolidation that John Malone is known for."
The 75-year-old dealmaker, whose Liberty Media (LMCA) was behind cable operator CharterCommunications' (CHTR) - Get Report recent merger with Time Warner Cable, has said he believes consolidation in the content business is coming as well. In an interview with The Wall Street Journal last year he presaged today's news, saying "Lions Gate could buy Starz and other free radicals in the industry."
Discovery stock was up 67 cents or 2.75%, to $25.05 a share in Thursday afternoon trading. 
Lions Gate, Discovery and Liberty Media representatives declined comment.
Lions Gate and Discovery already have tightened their relationship. Discovery owns a 3.4% Lions Gate stake and David Zaslav, Discovery's CEO, sits on its board. In November, the two companies announced a home distribution agreement under which Lions Gate distributes Discovery programs on packaged media platforms within the U.S.
Discovery's Animal Planet channel and Lions Gate jointly acquired the rights in January to highly regarded documentary The Million Dollar Duck, with the cable channel getting the TV rights in the U.S., U.K. and Canada and Lions Gate getting the rights to show it in theaters and on digital media and packaged media.
How soon a Discovery-Lions Gate tie-up might happen is unclear, but leading media experts have predicted for months following the Charter-Time Warner Cable merger announcement that smaller content players would need to bulk up to combat TV distributors' growing size when it came to negotiating fees to carry their programming.
"The adage 'go (really) big or go home' is more conspicuous today and as essential as ever," said Blair Westlake, a former chairman of Universal Television and former top Microsoft (MSFT) - Get Report executive. "While bulk doesn't ensure leverage or a level playing field, if you're a media company, it's a lot better to be medium to large than small."
This article is commentary by an independent contributor. At the time of publication, the author held a position in Microsoft.