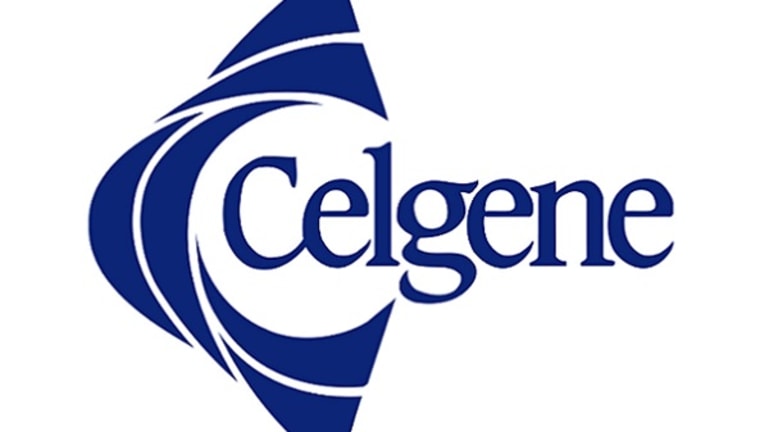 After CAR-T: Getting Ahead of the Next Hot Trend in Cancer Stocks
Here's how investors can help fund the next cure for cancer: anti-CD47 antibody therapies.
NEW YORK (TheStreet) -- Companies working on "CAR-T" cancer therapies were hot in 2014. Investors should look at a new therapy, anti-CD47 antibody drugs, for gains in 2015. 
Adoptive immunotherapy, which uses immune cells that are engineered with Chimeric Antigen Receptors (CARs) to search for and destroy tumor cells while ignoring other tissues in a cancer patient's body, was one of the hottest areas in 2014. Chimeric Antigen Receptor transduced T (CAR-T) cells target tumor-specific antigens. Stocks like Juno Therapeutics (JUNO) , Kite Pharma (KITE) , Bluebird Bio (BLUE) - Get bluebird bio, Inc. Report , and many others achieved impressive valuations due to the great promise with CAR-T.
The next big area in cancer drug research talked about in 2015 will be anti-CD47 antibody. 
A decade ago, biologist Irving Weissman of the Stanford University School of Medicine in Palo Alto, Calif., discovered that leukemia cells produce higher levels of a protein called CD47 than do healthy cells. CD47, he and other scientists found, is also displayed on healthy blood cells; it's a marker that blocks the immune system from destroying them as they circulate. Cancers take advantage of this flag to trick the immune system into ignoring them. In the past few years, Weissman's lab showed that blocking CD47 with an antibody cured some cases of lymphomas and leukemias in mice by stimulating the immune system to recognize the cancer cells as invaders. Now, he and colleagues have shown that the CD47-blocking antibody may have a far wider impact than just blood cancers. It could even offer a new route to cancer vaccination.
Stanford School Of Medicine has a Phase 1 safety trial underway in humans that began in 2014.
Must Read:Best and Worst Biotech CEOs of 2014

There are two public companies also involved with this promising approach. 

In June 2012, privately held biotherapeutics company Inhibrx announced an option and license agreement with drug-maker Celgene (CELG) - Get Celgene Corporation Report worth up to $500M for its pre-clinical CD47 antibody program. CELG is a large company with a $91 billion market cap and is working on many drugs in several areas. However in an  April 2014 note on the company, Wells Fargo called out anti-CD47 as a "bona fide immune-oncology target."  
Trillium Therapeutics (TRIL) - Get Trillium Therapeutics Inc. Report , recently listed on the Nasdaq, is the only pure play on the potential of anti-CD47 therapies. Trillium Therapeutics' proprietary lead compound is SIRPaFc, which blocks CD47. SIRPaFc is still in preclinical studies, with an investigational new drug application expected mid-2015. 
Trillium has 4.3 million basic shares outstanding and a trading float of approximately 2.6 million shares. The company would have approximately 12 million fully diluted shares, taking into account preferred shares and warrants. Unlike many other similar companies, Trillium has a good cash situation, with approximately $28 million on hand and would have approximately $74 million in cash pro-forma if warrants and options were to be exercised.  The most recent financing was led by a prominent U.S. healthcare fund, with participation from several other premier U.S. healthcare institutional investors, including Special Situations Funds, Ridgeback Capital, Merlin Nexus, Sabby Capital, venBio, Opaleye Management and HSMR Advisors.
As with any biotech there is always execution risk as trial drugs may not work. Also, Trillium's small trading float of only approximately 2.6 million shares suggests the company's stock could be subject to extreme and rapid moves. Trillium recently closed at $9.92.
This article is commentary by an independent contributor. At the time of publication, the author was long TRIL.