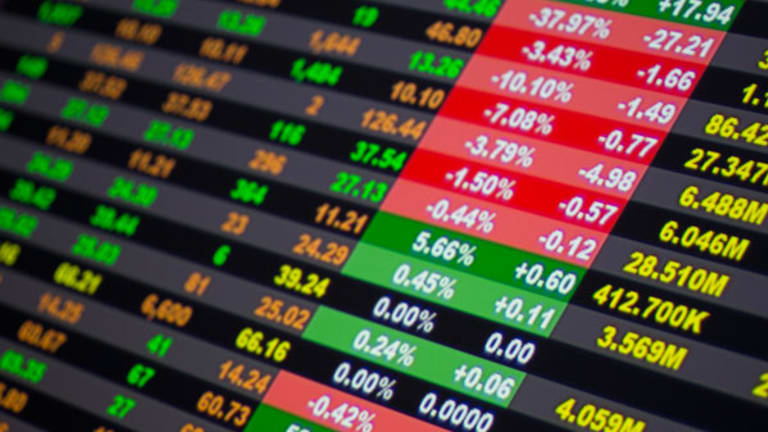 Aerospace, Defense Funds Are Quietly Beating the Market in 2014
Growing demand for civilian aircraft is compensating for defense cuts.
NEW YORK ( TheStreet ) -- Aerospace and defense funds have been soaring lately although you'd think no one was noticing.
During the past year, iShares Dow Jones U.S. Aerospace & Defense ETF (ITA) - Get iShares U.S. Aerospace & Defense ETF Report returned 37.4%, compared with 17.6% for the S&P 500 Index. Another exchange-traded fund that gained more than 30% was PowerShares Aerospace & Defense (ETF) (PPA) - Get Invesco Aerospace & Defense ETF Report. The big gains came as many companies in the sector reported surprisingly strong earnings.
Defense stocks had been under a cloud because of the spending reductions caused by the sequester that went into effect in March 2013. But the Washington cutbacks did less damage than many Wall Street analysts expected.
Worried about declining sales, defense contractors prepared for the sequester by laying off employees and cutting costs sharply. In addition, foreign sales remained strong. As a result, profit margins proved resilient.
Can the sector continue climbing? Yes. Even if defense spending shrinks in coming years, some businesses seem likely to grow. Sales abroad should climb as countries such as Japan and Korea increase their defense budgets. The industry should also enjoy growing demand from civilian airlines. As the global economy expands, more people are flying.
According to the International Air Transport Association, global airline traffic increased 5.2% in 2013. That growth should continue at a 5% rate in coming years. The gains should be even stronger in the emerging markets of Asia and Latin America. The positive outlook is causing many airlines to increase their orders for new planes.
"Orders are at historic highs as many airlines are expanding or replacing aging fleets," says David Mazza, head of ETF investment strategy for SPDR ETFs.
The strong demand is boosting Boeing (BA) - Get Boeing Company Report, which is a big holding in all the defense and aerospace ETFs. The company's revenue increased 8% in the first quarter, while earnings gained 14%.
Boeing's performance should remain robust for years. The company has a backlog of $440 billion worth of orders. The fuel-efficient 737 plane is proving especially popular and has recorded 2,000 orders.
Strong sales from Boeing will help a host of parts suppliers, says Tobias Welo, a portfolio manager at Fidelity Investments.
Fidelity Select Defense & Aerospace Portfolio (FSDAX) - Get Fidelity Select Defense & Aerospace Report, an actively managed mutual fund, holds stakes in a number of suppliers, including United Technologies (UTX) - Get n.a. Report and Honeywell International (HON) - Get Honeywell International Inc. Report.
"The revenue outlook is improving because of new orders and demand for spare parts," Welo says.
Make no mistake, defense cuts will hurt some contractors. After peaking at $700 billion in 2010, the defense budget is likely to hit around $500 billion in coming years. The number of soldiers in the Army will drop from a recent high of 570,000 to 440,000.
But some contractors can continue to thrive because the budget will still fund many weapons systems.
Among the healthiest performers has been Lockheed Martin (LMT) - Get Lockheed Martin Corporation Report, the nation's biggest defense contractor. In the first quarter this year, sales rose 4%, while earnings climbed 23%.
The company derives a big percentage of its revenue from the F-35 Joint Strike Fighter, a program that the Air Force is planning to continue.
Besides weapons, Lockheed Martin is also a major supplier of information technology to many parts of the government. Demand for technology systems should continue to grow even if the number of military personnel drops in the future.
Another stock that recorded big gains in the past year is General Dynamics (GD) - Get General Dynamics Corporation Report. While the company is known for producing submarines and tanks, much of the growth has come from Gulfstream private jets. Some corporate customers are waiting four years to get their hands on models that sell for more than $60 million. Private jets should soon account for half the company's earnings.
>>Read More: Bank of America Tries to Bounce Back From $4B Capital Blunder
>>Read More: Best Buy: Dead and Dangerous Money
>>Read More: Microsoft, Alliance Data Among Picks for a Rising Rate Cycle
At the time of publication, the author had no position in any of the funds mentioned.
This article represents the opinion of a contributor and not necessarily that of TheStreet or its editorial staff.